Car is a necessity but it becomes luxury when it's time to drive Limo, Lamborghini, Ford Mustang, Rx8 etc. Here we go with a list of 5 crap cars amazingly transformed into Limos by their creative owners. These 5 cars do not look as luxurious and appealing to eyes but surely they cannot be denied to fall in the category of a weird type of Limo.
Mini Limo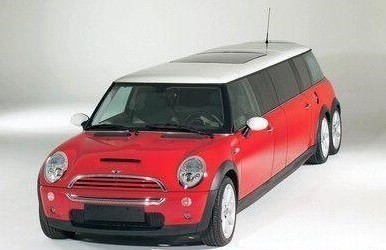 This mini limo is creatively transformed from a normal car to a longer length black and red luxury limo ride. Though it does not give impressive look but no one can dare to claim it doesn't belong to the limo family!
Beetle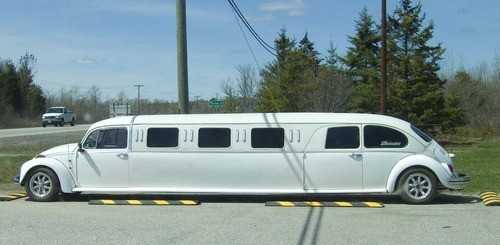 This beetle was originally too compact and mini car that it could hardly accommodate 3-4 persons but now its transformed into a big family car. With lots of windows and door the car transformer has done his job remarkably well, it can also be called a vintage beetle limo!
Fiat Panda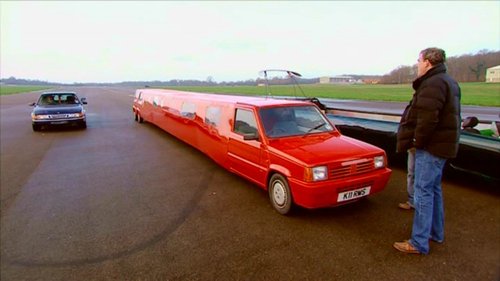 This box type car is red, bold and can be proudly said a posh eye catchy limo. Though the car is short in height and gives a box like appearance but it can easily carry 12-15 persons at a time, this is drivable and it is actually parked on the road.
Toyota Corolla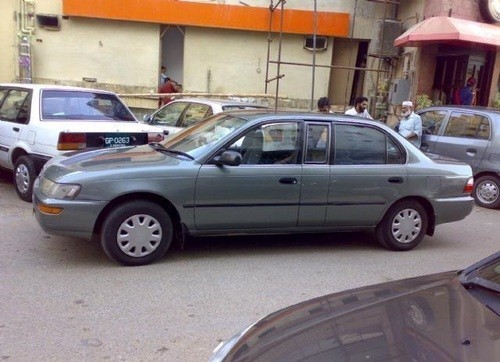 Toyota Corolla leads in the automobile industry with most innovative and outstandingly performing rides. This piece of unique Toyota cum limo is transformed by the car owner and not by the company.
VW Golf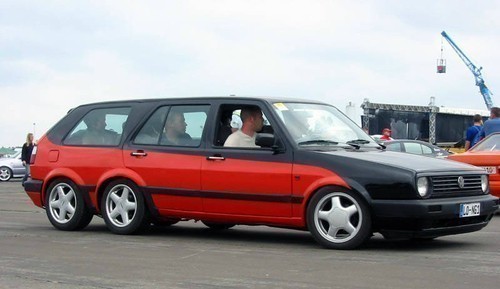 This seems like two VW are join together to give it a Limo like look however one can clearly see more than 5 persons sitting inside this luxury ride. The car owner didn't fail so badly to give it a limo shot!