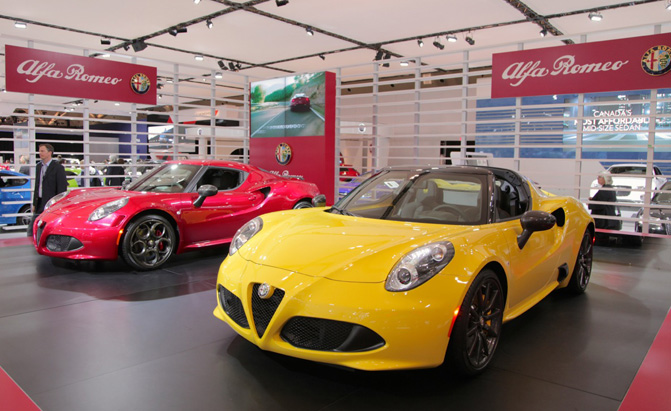 Alpha Romeo 4 C is going to be launched again to the North American market with innovation and upgrading, this happening ride is going to be a must to buy for sports car lovers. It was reported that the car made its debut in the automotive market once again last year covering the masses in North America. The limited audiences and fan club of this car didn't beat the growing demand. Affordability is one factor while going for a sports ride the passion for speed and agile drive convinced the buyer to invest money in this category of cars.
Despite of the fact that Alpha Romeo 4C is one of the highly demanded and tempting rides around the global but due to very limited chunk of buyers only 3500 units will be manufactured and distributed worldwide by the company. The inclination of promotion and marketing will be towards the North American market.
The company is also working to launch Alpha Romeo series similar to BMW 3 Series, the variation will be a mid-sized sedan which will give a tough competition to the line of cars launched by Audi, BMW and Porsche. This is a plan for a grand ceremony on 105th anniversary of the company said by Brand manager Reid Bigland while giving interview to a well known automotive magazine.
The sedan will be a light weight variation of the Alpha family which will not use carbon chassis since it won't be a sporty car like 4C; the sedan will be available in the market by last quarter of 2015. Besides a Sedan the company will launch SUV which will be a competitor of Porsce Macan, according to sources eight new variations of Alpha will be in the market by 2018. Finger Crossed for such debut!