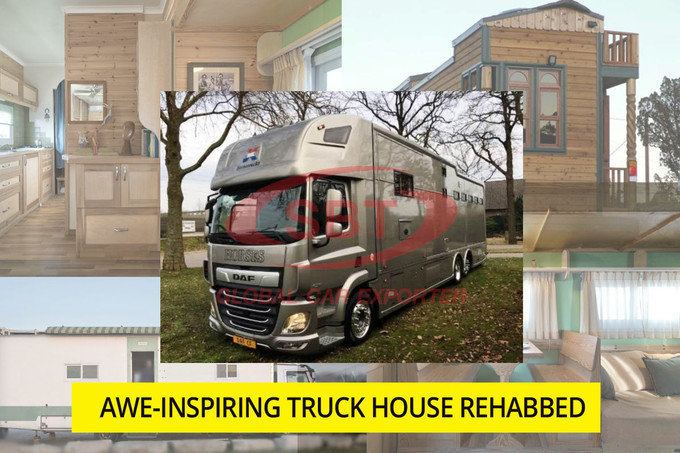 You might have known that the trucks are used to carry load, stuff, and luggage but you wouldn't have ever imagined that this vehicle also serves to be a medium of portable homes. The modular homes are constructed through the process of prefabrication in which components are gathered, manufactured and assembled over the body of the trucks.
Truck House – Stupendous Home on Wheels
Building a home is a lifelong dream of every person. But there are few who look forward to having a moving home. Trucks can be used for the purpose to have a customized living space. The size of the home may vary depending on the capacity or the type of truck. These homes, often mounted on a trailer, are easily moveable, and interestingly, are sculpted with modern amenities including electricity, water, and bathrooms — sometimes even with full showers, sinks, and appliances. Creativity has to be effectuated in order to bring about the utmost level of functionality into a restricted place.
Homes with Practicality That Goes Beyond
Living in a truck might not sound good but distinctively designed truck home can prove that mobile living can be beautiful. Although initially designed as homes, these can also be used as offices, restaurants, and shops. Some of these truck houses enclose a hybrid system through which it runs on renewable sources of energy such as solar, wind or water.
Truck House Work to Benefit
The modular buildings fitted over the trucks are built in a reduced cost and are independent of weather. These portable houses offer flexibility such that the entire house can be refurbished. The construction of these houses is environment-friendly, allowing extra materials to be recycled in-house and thus, producing lesser waste. One of the greatest benefits the house on wheels offer is that it can be moved to any place of your choice, enriching the lives of the people.
The Variations in Truck
The truck can be purpose built, with body installed on the flat bed truck, like the one mentioned below:
Or it can be a container truck converted to home like this every day look truck
But the best ones, in term of finances and expert set-up is the ready to use truck with everything installed inside. They are purpose built trucks on solid chassis with body of steel.
Verdict
Truck houses came into being when the trucks were converted into mobile homes allowing an unattached and transient lifestyle compared to more conventional housing. Truck-house designs are only resourceful but reflect a way of sustainable living. Being a global exporter, SBT Japan also has a DAF truck house in stock that features a ready to use mini house inside it with everything installed.
Check the DAF Truck Kitchen picture below: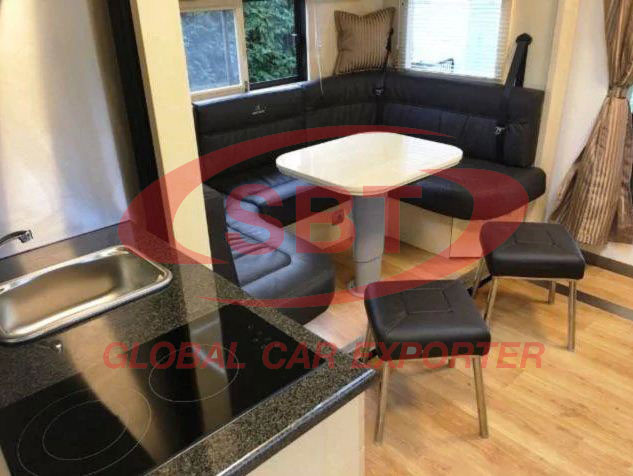 You can log on to our website to visit the stock or click SBT DAF Truck House to know more.