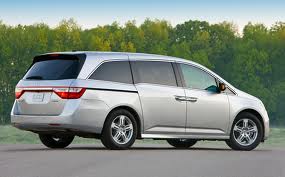 Buying a perfectly running, low mileage and well-maintained car under 500USD is a dream come true. With the rapidly growing inflation, fuel prices and car prices an average buyer always prefer to go for used cars. Japanese used cars which falls under the category of good grades and most demanded vehicles around the globe are the best option within the limited budget.
We will discuss cars under 5000USD which are not only durable, trendy but cost effective as well:
Honda Civic 1999-2001:
The civic is better than corolla an with a 1.6L engine is a good bargain of the hard earned money that one is paying. A Used Japanese Honda Civic can be sportier , economical, durable and posses a low depreciation value. It gives amazing driving experience due to the awesome assembling of gears, dash-mounting,lever, steering-wheel and seat folding. It is one of the most spacious and roomy car.
Subaru Imreza 2001:
A Subaru Impreza is all-wheel drive station wagon, which is available in four door sedan as well as four door hatchback. The attractive specifications are Gas Mileage which is 23 mpg City/29 mpg Hwy, transmission is 5-speed manual transmission w/OD, it is four door 5 passenger car and the fuel tank capacity is 15.9 gallons.
Honda Accord Sedan:
Honda Accord is one of the best car in the range of sedans. The 2000 model was comprises of 3.0-liter V6 and a 2.3-liter four-cylinder VTEC engine, it is a front wheel drive and it can accommodate 5- passengers at a time. It also posses 14.1 cu.ft. Cargo capacity, and this super luxury sedan is available with 23 City / 30 HWY. Under 5000 USD it stands as one of the marvelous option for an average one unit buyer.
Honda Odyssey Minivan 2000:
The Used Honda Odyssey Minivan which comprises of 3.5-liter 24-valve VTEC V6, besides amplifying engine which gives horsepower speed the attractive features of this minivan in such a low budget are: sliding doors, power mirrors, cruise control, a/c, anti-lock brakes, alloy wheels, key-less entry, roof rack and the last but not the least it is offered with Electronic Control Brake System. With excellent security features, economical price and amplifying speed Honda Odyssey is a well suited vehicle for personal or commercial use.
Mitsubishi Eclipse 2002:
Eclipse is one of the best hatchback launched by Mitsubishi company, It is a fuel efficient and smart four wheel drive which can be driven easily on rough and bumpy roads. The 2002 model of Mitsubishi Eclipse fall under the category of cars within a range of 4000-5000USD.  It is available with 2.4-liter four-cylinder engine, five-speed-manual transmission, the safety features in such a low price are amazing, it gives side-impact airbags and anti lock braking system and traction control.
The above mentioned list of cars are few of the top rated and recommended vehicles under 5000USD. These cars have been chosen on the basis of fuel consumption, price, safety features and excellent car features.