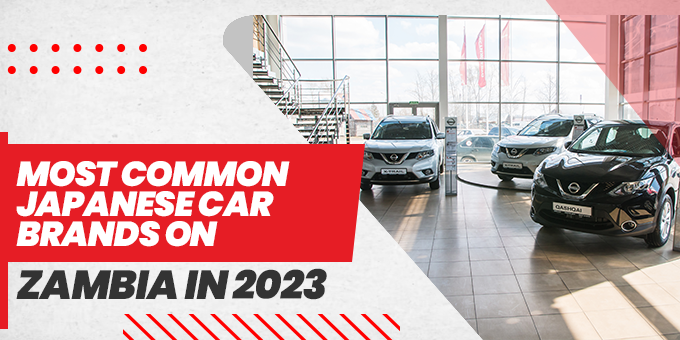 Zambia is a beautiful country with a rich culture and natural beauty waiting to be explored. Located in South Africa, it is well-known for stunning landscapes, welcoming people, and diverse wildlife.
Whether you are already living in Zambia or planning to move there, you will need a vehicle to commute for work and leisure. There's a lot that Zambia offers, and due to the distance between places, people often prefer Japanese used cars in Zambia for various reasons.
Why Are Japanese Used Cars Preferred in Zambia?
Japanese car brands are quite popular in Zambia for various reasons. Firstly, Japanese automakers have a reputation for manufacturing reliable and high-quality vehicles. The designers have incorporated advanced safety features and fuel efficiency into these cars, making them an attractive option for the people of Zambia who prefer to save on fuel costs.
Another reason for the popularity of used Japanese vehicles in Zambia is Japan's strict vehicle emission regulations. More environmentally friendly models quickly replace older vehicles in Japan. In countries like Zambia, used vehicles are in high demand and become available at a good price point because this creates room for them.
Another reason Japanese cars are common in Zambia is that Japan has a steady supply of used cars due to a large domestic market for vehicles available for export. Japanese auctions and dealerships are quite reliable and transparent, which enhances the confidence of people in Zambia to purchase a used Japanese car brand.
Lastly, Zambia has favorable import regulations making it easier for individuals and businesses to import used cars from Japan. This has led to a thriving vehicle market that drives the growth of Japanese car brands in Zambia.
Most Common Japanese Car Brands in Zambia In 2023
Now that you know why Japanese car brands are the choice of preference in Zambia, let's take a look at the most common Japanese car brands in Zambia in 2023. These brands are common due to their swift availability, outstanding performance, handling, and tech features that consumers prefer.
Toyota
Toyota is one of the most popular car brands in Zambia due to its reputation for producing reliable and durable vehicles. Many Zambians prefer Toyota vehicles because they are fuel-efficient, hence allowing for saving fuel costs.
Some of the popular and readily available Toyota cars in Zambia are as follows: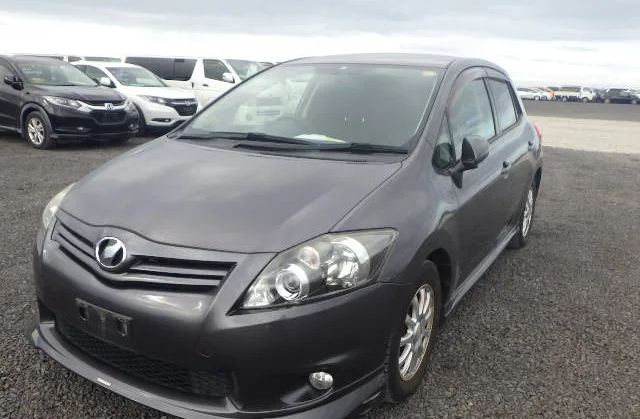 Toyota Auris features a make and style like that of the Corolla. It is a compact car perfect for smaller families. The Auris was first introduced in 2006 with an E150 series Corolla platform. The first generation of the car came as a three or five-door hatchback. The second generation of the car comes as a five-door hatchback and a station wagon which was named the "Touring Sports." It used the E180 platform.
The first generation vehicle continued a production run till 2012. It was unveiled at the 2006 Paris Motor Show. The Auris features a flat rear passenger floor, a panoramic glass roof, 19-inch alloy wheels, and high window surfaces, among other noticeable features. The car was introduced with minor changes in other markets like Australia, New Zealand, and Europe.
The second-generation Auris features some improvements, such as a more luxurious interior and a lower and wider stance. It remained in production till 2020.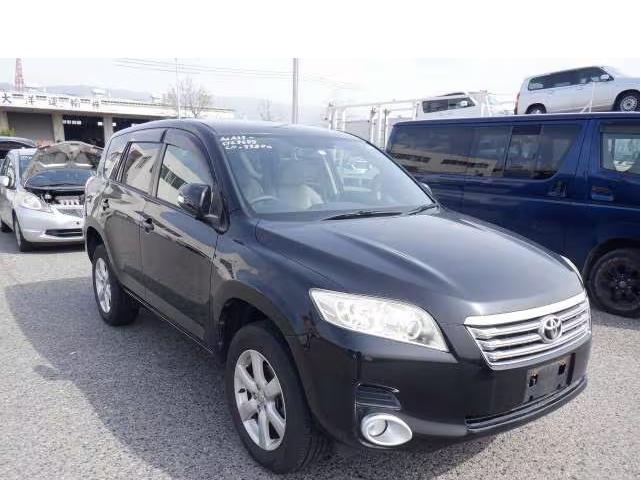 The Toyota Vanguard is another quite common vehicle in Zambia and one of the most popular for its features and reliability. It is the first ever compact crossover SUV by the brand, which made its debut in 1994. It is still in production and comes in a front-engine, front-wheel drive, or a front-engine, four-wheel drive.
The vehicles target consumers who want the benefits of an SUV along with the maneuverability of a compact car. Therefore, the vehicle boasts higher visibility and spacious cargo. The third-generation vehicles are available in short as well as long-wheelbase versions. The short-wheelbase cars target Japanese and European markets, while the long-wheelbase vehicles are available in North America and Australia.
Nissan
Another common car brand in Zambia is Nissan. Many Zambians choose Nissan vehicles for their affordability and reliability. Nissan vehicles have spacious interiors and good handling, making them a good choice for families.
Some of the most common Nissan vehicles in Zambia are the following: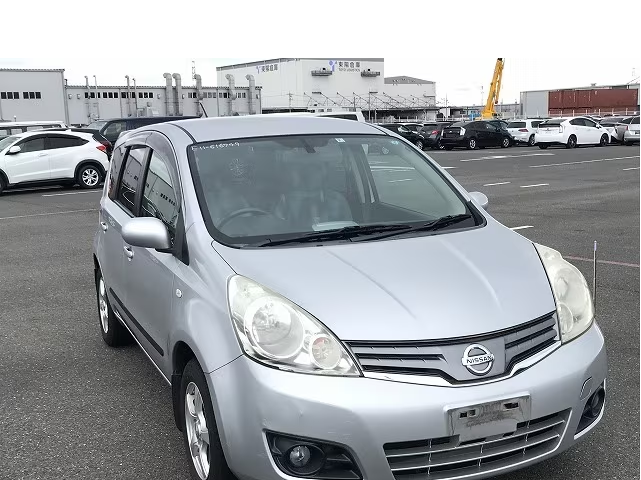 It is a subcompact hatchback that is currently in production. The vehicle has been in the running since 2004. It was initially marketed in Europe and Japan, while the second-generation vehicle made its way to North America and Thailand. There are many variations of the Nissan Note that are popular due to various reasons.
The first generation vehicle made its debut at the 2004 Paris Motor Show. It features a large dashboard screen, a u-shaped panoramic roof, and an automatic gearbox. The first vehicle came in four engine variants ranging from a 1.4-liter and 1.6-liter petrol engine and two variants of 1.5-liter diesel. The vehicle also has a favorable safety rating.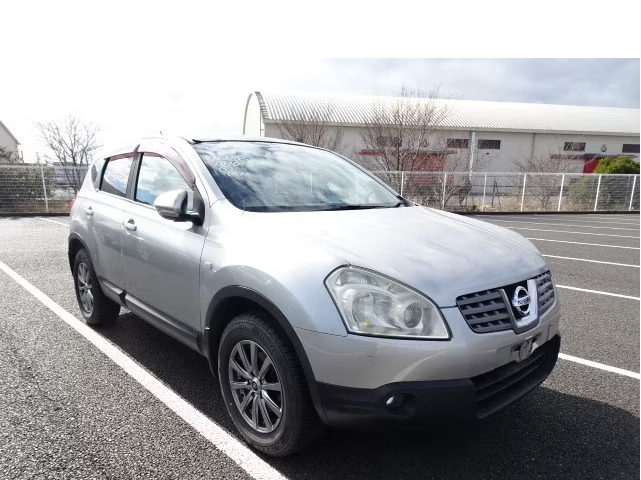 Another common Japanese used vehicle in Zambia in 2023 you can find is the Nissan Dualis. It has been in production since 2006, while the second-generation vehicle came to the forefront in 2014. The current and third-generation vehicle has been in production since 2021.
Another name for the Nissan Dualis is Nissan Qashqai. It comes as a compact crossover car in a 5-door SUV body style. The Nissan Dualis features a dynamic design and is suitable for buyers who don't like large, bulkier cars. It features an X-Trail platform and comes in five engine choices.
Mitsubishi
Mitsubishi is a well-respected car brand in Zambia, with many Zambians choosing Mitsubishi vehicles for their durability and toughness. These vehicles are well-known for their off-road capabilities, making them a good choice for drivers who need a vehicle that can handle rough terrain.
Following are some of the most common cars by this particular Japanese brand:
Mitsubishi Delica is one of the longest-running lines of the famous automaker. It has been in production since 1968 and includes a range of pickup trucks and vans. The vehicle is now in its fifth generation, which has been in production since 2007.
The latest generation vehicle is an eight-seater vehicle featuring an AWC four-wheel drive system with a continuously variable transmission with an inline-four engine. The car received a facelift in 2019, which includes a 10.1-inch infotainment system and e-Assist.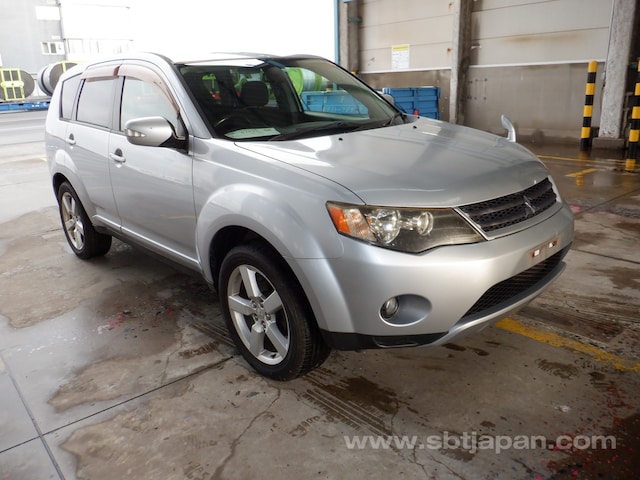 The Mitsubishi Outlander has been in production since 2001. It is a compact crossover SUV with a front-engine, front-wheel drive layout or a front-engine, all-wheel drive layout. The Outlander is in its fourth generation. It is a stylish car that features a sharp design.
Mitsubishi designed the Outlander with a seven-seat configuration, basing it on the Nissan Rogue/X-Trail using a CMF-CD platform. It comes with a 2.5-liter petrol engine that gives 181 horsepower. The interior features a 9.0-inch infotainment system, a 12.3-inch digital instrument cluster, wireless Apple CarPlay, and a head-up display. The car comes in five trims: ES, SE, SE Launch Edition, SEL Launch Edition, and SEL.