Winter is one of the harshest seasons for any driver and his vehicle. The creation of fog on the windows, snow bombardment and the shoveling process, ice on windshield, jammed engine and ignition and frozen tires create numerous hurdles along with the cut throat wind chill that makes it impossible to take care of your car in case of emergency. In order to tackle such situations easily without all the mess in the middle we have compiled a list of tips and tricks that are sure to make your winters much more relaxing and enjoyable.
1. Freedom From Icy Windshields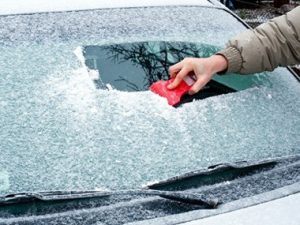 One of the most irritating issues on winter mornings is to scrape off ice sheets specially when you are in a hurry. The trick is to rub half of a raw onion on the wind shield the night before and VIOLA no ice glass sheets in the morning! Another way is to cover your windshield with rubber mats.
2. Wiper Blades Frozen To Your Windshields?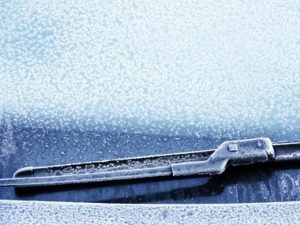 In winters one of the common issues is the freezing of wiper blades with the windshields. The trick to smooth mechanism of the wiper blades even on the coldest of days is to soak a soft cloth with full strength alcohol and wipe each blade with it.
3. Car Door Lock Frozen With Ice?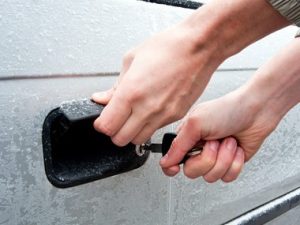 One of the ways to quickly get into your car on super cold and chilly morning when your lock is frozen with ice is to heat the heat with a lighter or a match and then put it into the lock which will melt the ice layer in no time. Also you can blow your breath into the lock throw a regular straw which will yield the same result.
4. Foggy Windshield Problem?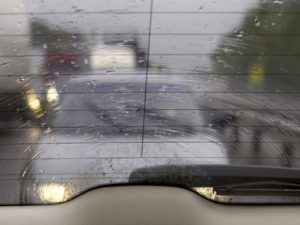 One of the most dangerous situations that occur and result in numerous accidents in winter is the smudgy fogged up windshield and windows that cause distorted visibility. In order to prevent that keep a chalkboard eraser in your car and roll down windows from time to time to defog.
5. Icy Side Mirrors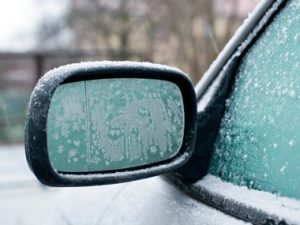 To prevent icy side mirrors that after a whole night of chill form on the car, the trick is to cover the side mirrors with plastic bags and secured with rubber bands. Once your remove the bags in the morning the side mirrors will be ice free.