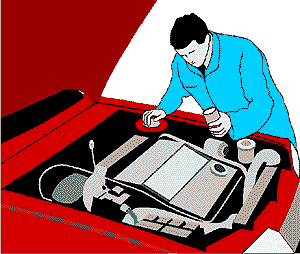 If you are going on vacations or out of station for a long time you have to park your dear car in the parking lot. During this time span nobody will be at home to take care of your valuable vehicle and it might be affected by the moist, air, snow fall, rain or windy weather. You should try some car care tips advised by us in order to prevent your car from rust, moist and any other sort of damage.
In order to prevent your gas tank from any sort of condensation you should fill it properly before leaving. You should also add fuel stabilizer and drive for few minutes so that the fuel will be spread in all engine parts evenly.
Since the car will not be driven for a couple of days, weeks or even months you should put the car on jack so the weight will not be put on wheels.
Give your car wax coating after washing it thoroughly, then cover it with car cover to prevent it from dust and bird droppings if your car parking is not covered.
If you want to avoid brake corrosion you should loosen your brakes.
Use a plastic or foil sheet for damp proofing it will act as a vapor barrier and your car will be prevented from rust and moist in your absence.
 You should disconnect your battery it will prevent from any sort of leakages,use trickle charges to charge the batteries, these charges charge the battery under no load when a battery is fully charged and not in use.
You should attach the tailpipe with a rag this will prevent any moist air from entering into the pipe.
These simple car care tips can help out and take care of your car in your absence. It can also save you from paying heavy mechanic bills on returning from a enjoyable holiday trip or from a business trip. You don't need to bother about the rust, corrosion, winds, rain or vapors.