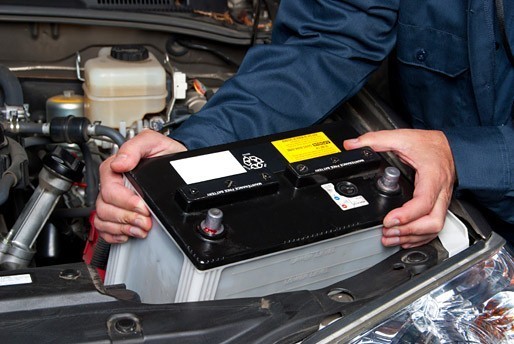 Maintain Your Car Battery 
Battery is considered to be the soul of the car besides its engine. Therefore its necessary to maintain your vehicle's battery and you can do it at home garage, which means if you read the car care tips carefully you wont need to spend any bucks on at the mechanic's shop.
Follow these simple tips to maintain your car's battery:
You should clean your car's battery regularly, if there will be layers of dust it might disrupt the proper supply of current from the battery to the rest of the car parts.
The cleaning can be done with a damp cloth, or a suitable detergent can be used with a sponge.
You should also clean battery posts or terminals, in order to clean the terminals of your battery you should remove the ports. The black wire which shows the negative terminal should be removed first, then go for the red wire or positive terminal of the batter.
You can also use a brush made of brass, make a paste of baking soda and water and apply it on the battery terminals and ports.
Once you are done with the cleaning of ports and terminals, re-install them this time positive terminal first and the apply some grease in order to avoid rust.
You can do all the maintenance of the battery at home garage but for load testing you have to take it to the nearby mechanic. Get the load testing done frequently and make sure that your batter is capable to be recharged even in extreme cold weather.
Besides these battery maintenance tips there are some Do's and Don't that you should follow to assure maximum life of your battery:
 Do's
    Be sure that you follow safety features for your battery.
    During summers your battery needs extra care and precautions.
    After discharging your batteries don't forget to recharge it immediately.
    Try to go for high AH amp battery or RC reserve battery that should fit in your requirements and budget.
Don'ts
    Avoid adding new electrolytes in your battery.
    Avoid adding tap water this may spoil your battery and lessen its life.
    Do not overcharge your battery it should not boil and become extremely hot.
    Always choose the most appropriate batteries, do not mix up various battery types and sizes.
   Always choose the best charges, inappropriate and cheap battery chargers will wrongly supply current and may decrease the battery life.
It is equally important to keep check and balance of your engine well maintained a poorly handled engine which is over heated and exhausted will overload the battery and will leave adverse affect on it.