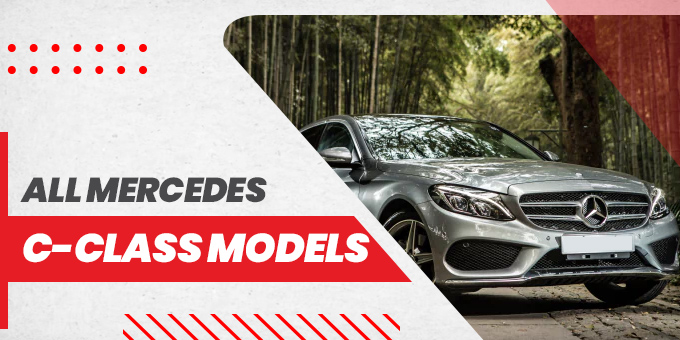 When it comes to luxury cars, few names evoke prestige and elegance quite like Mercedes-Benz. Among its remarkable lineup, the Mercedes C-Class holds a special place, combining sophistication, performance, and cutting-edge technology. This comprehensive guide will delve into all Mercedes C-Class models, from their distinct features to pricing.
The Legacy of Mercedes C-Class
The Birth of an Icon
Mercedes-Benz introduced the C-Class in 1993 as a successor to the popular 190 model. Since then, the C-Class has become synonymous with excellence, captivating drivers around the globe with its exceptional design, luxurious interiors, and unrivaled performance.
Unveiling the All-New C-Class
Mercedes-Benz has continuously refined and innovated the C-Class, staying true to its legacy while embracing the latest advancements. Today, the C-Class range offers an array of captivating models, each with unique characteristics and allure.
Exploring the Mercedes C-Class Models

The Mercedes C-Class Sedan represents the epitome of elegance and comfort. With its sleek lines and refined styling, it effortlessly catches the eye. Step inside, and you'll be greeted by a harmonious blend of premium materials and cutting-edge technology. Moreover, the C-Class Sedan delivers a truly luxurious driving experience that is sure to impress.
Features of the C-Class Sedan
Engine Options: The C-Class Sedan offers a range of powerful and efficient engines. It allows drivers to choose the perfect balance between performance and fuel economy.
Advanced Safety: Mercedes-Benz prioritizes safety, equipping the C-Class Sedan with advanced safety features to protect the driver and passengers.
Innovative Technology: From intuitive infotainment systems to driver-assistance features, the C-Class Sedan incorporates the latest technology to enhance convenience and driving pleasure.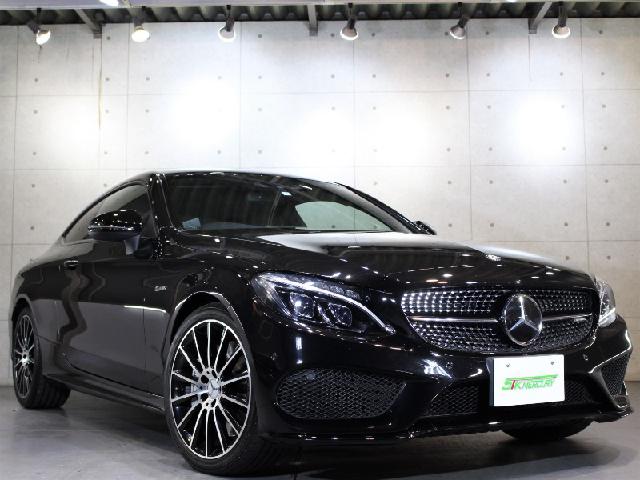 The Mercedes C-Class Coupe is an excellent choice for those seeking a sportier and more dynamic driving experience. The C-Class Coupe's bold and aerodynamic design exudes confidence and athleticism. So, slip into the driver's seat, and you'll discover a world where style meets performance.
Features of the C-Class Coupe
Sleek Design: The C-Class Coupe boasts a streamlined profile and muscular contours, making it a true head-turner on the road. Furthermore, the person driving the car has a luxury experience.
Agile Handling: Thanks to its sport-tuned suspension and precise steering, the C-Class Coupe delivers a thrilling driving experience with exceptional handling and responsiveness.
Luxurious Interior: Step inside, and you'll be enveloped by a meticulously crafted cabin combining opulence with sportiness, creating a truly immersive environment.

Experience the joy of open-top driving with the Mercedes C-Class Cabriolet. This convertible beauty combines the allure of the C-Class with exceptional aerodynamics. Whether you're cruising along scenic coastal roads or exploring the city streets, the C-Class Cabriolet promises an exhilarating adventure.
Features of the C-Class Cabriolet
Retractable Soft Top: The C-Class Cabriolet features an electrically retractable soft top. It allows you to enjoy the open air with just the touch of a button.
Four-Season Comfort: With advanced climate control systems and heated seats, the C-Class Cabriolet ensures a comfortable and enjoyable driving experience. It goes well even in harsh weather conditions.
Impressive Performance: Equipped with potent engines and advanced suspension systems, the C-Class Cabriolet delivers a blend of power and refinement. In short, it invites you to embrace every twist and turn of the road.
Pricing and Availability
The pricing of Mercedes C-Class models may vary depending on the specific model, optional features, and regions. Moreover, to obtain the most accurate pricing information, it is advisable to visit your local Mercedes-Benz dealership or the official Mercedes-Benz website. Alternatively, you can also connect with SBT's staff to obtain the pricing information.
Unleash Your Driving Passion with Mercedes C-Class AMG
The Thrilling AMG Lineup
For those seeking the pinnacle of performance and exhilaration, the C-Class AMG models are a true embodiment of automotive excellence. Additionally, engineered by Mercedes-AMG, the high-performance division of Mercedes-Benz, these models push the boundaries of power, precision, and driving dynamics.


The AMG C 43 is the gateway to the world of AMG performance. Firstly, powered by a robust V6 engine, it delivers an impressive balance of power and agility. Additionally, with its sport-tuned suspension and AMG-enhanced components, the C 43 offers an adrenaline-fueled driving experience that excites the senses.
Key Features of the AMG C 43
AMG Performance: From the distinctive AMG styling elements to the enhanced exhaust system, the AMG C 43 exudes sportiness and athleticism at every angle.
AMG-Enhanced Interior: Moreover, inside the cabin, you'll find a perfect blend of sporty aesthetics and luxurious comfort, with supportive AMG sports seats and exclusive AMG accents.
Advanced Technology: The AMG C 43 incorporates advanced technologies like AMG DYNAMIC SELECT, allowing you to customize your driving experience according to your preferences.

The AMG C 63 takes performance to another level with its handcrafted V8 engine and race-inspired engineering. Further, with its breathtaking acceleration and precise handling, this AMG model offers an unrivaled driving experience that commands attention on the road.
Key Features of the AMG C 63
Unleashed Power: Furthermore, the AMG C 63's handcrafted AMG 4.0-liter V8 engine unleashes immense power, propelling the car from 0 to 60 mph in mere seconds.
Track-Ready Performance: Equipped with AMG RIDE CONTROL sports suspension and AMG high-performance braking system, the C 63 delivers track-level performance while maintaining exceptional comfort for daily driving.
Luxurious Performance Interior: The AMG C63's interior blends racing-inspired elements with premium materials, enveloping you in a world of refined performance and comfort.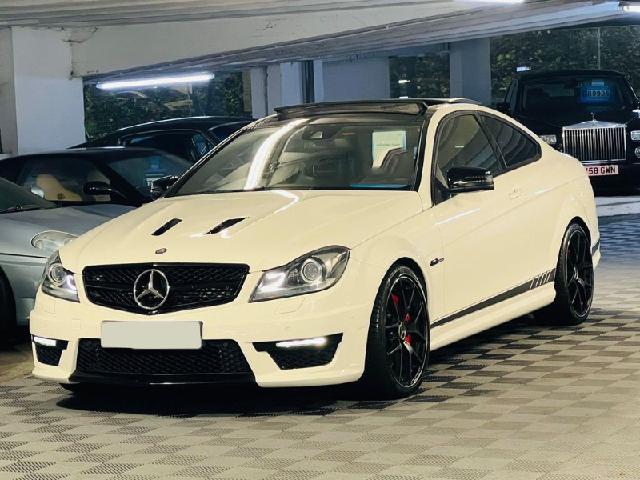 For those seeking the ultimate expression of AMG performance, the AMG C 63 S offers uncompromising power, precision, and luxury. Further, with enhanced performance features and exquisite craftsmanship, this model represents the pinnacle of Mercedes-AMG engineering.
Key Features of the AMG C 63 S
Supreme Performance: The AMG C 63 S's handcrafted V8 engine produces even more power than its C 63 sibling. It delivers heart-pounding acceleration and a spine-tingling exhaust note.
Precise Dynamics: Additionally, featuring AMG electronic limited-slip differential and AMG RIDE CONTROL sports suspension, the C 63 S ensures precise handling and exceptional stability, even in the most challenging driving conditions.
Exclusivity and Luxury: Moreover, inside the cabin, you'll find an exquisite combination of premium materials, handcrafted details, and cutting-edge technology. This creates an ambiance of refined luxury and driver-focused performance.
SBT Mercedes: Your Trusted Source for Mercedes C-Class
When it comes to acquiring a Mercedes C-Class, SBT Mercedes stands as a reliable source. With a wide range of pre-owned and new Mercedes-Benz vehicles, including the esteemed C-Class models, SBT Mercedes South Africa ensures that customers find their dream car with ease. Moreover, their expert team can guide you through the available options, providing comprehensive information and exceptional service.
Conclusion
Mercedes-Benz has consistently pushed the boundaries of automotive engineering, and the C-Class models are a testament to their dedication to excellence. Whether you prefer the sophisticated Sedan, the sporty Coupe, or the exhilarating Cabriolet, the Mercedes C-Class offers a driving experience that is truly exceptional.
Moreover, from their stunning designs and luxurious interiors to their advanced technologies and exhilarating performance, each Mercedes C-Class model is crafted with meticulous attention to detail. Embrace the spirit of elegance, performance, and innovation by exploring the diverse range of Mercedes C-Class models today.