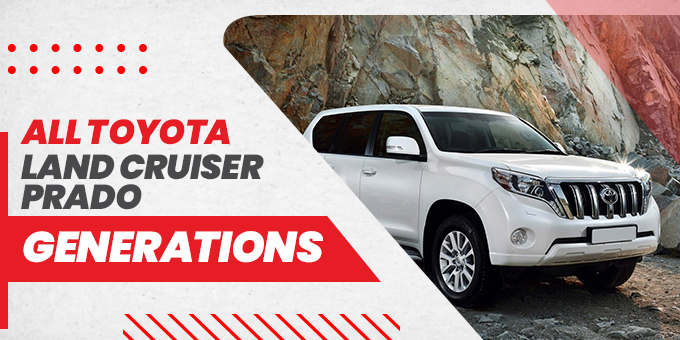 In the world of SUVs, the Toyota Land Cruiser Prado has earned a legendary status. Renowned for its exceptional off-road capabilities, luxurious interior, and durability, the Prado has been an adventurer's dream for decades. Some of the key features and specialties of the Toyota Land Cruiser Prado are; it combines off-road prowess, luxurious comfort, and advanced technology to provide a well-rounded SUV experience. In this article, we delve into the evolution of the Toyota Land Cruiser Prado across its generations. We will provide an in-depth look at each iteration's features, specifications, and noteworthy highlights. If you're searching for a Toyota Prado for sale in Kenya, SBT Kenya has got you covered.
Toyota Land Cruiser Prado Features in General
Here are some of its notable features and specialties:
Off-Road Capability: The Toyota Land Cruiser Prado is built for off-road excursions in difficult terrain. High ground clearance, a powerful 4WD (four-wheel drive) system, and cutting-edge traction control amenities are all included. These systems include Multi-Terrain Select and Crawl Control, which optimize traction and stability in various conditions.
Powerful Engine Options: The Prado offers a range of powerful engine options, including gasoline and diesel variants, depending on the market. These engines have sufficient horsepower and torque for both on- and off-road travel.
Spacious and Luxurious Interior: The Prado features a spacious and well-appointed interior, with seating for up to seven passengers. It offers premium materials, comfortable seating, and multiple luxurious features like leather upholstery, multi-zone climate control, and power-adjustable seats.
Advanced Safety Features: Toyota placed a high priority on safety while designing the Land Cruiser Prado and added cutting-edge safety features to it. Pre-collision systems, lane departure warnings, and adaptive cruise control are a few of them. Moreover, it has blind-spot monitoring and rear cross-traffic alert, which enhance overall safety on the road.
Multimedia and Connectivity: The Prado offers a range of multimedia and connectivity features to keep occupants entertained and connected. It includes a touchscreen infotainment system with navigation, Bluetooth connectivity, and USB ports. Additionally, there is smartphone integration for seamless access to apps and media.
Comfort and Convenience: Toyota has incorporated various comfort and convenience features into the Prado. These include a power sunroof, keyless entry and ignition, power tailgate, and heated and ventilated seats. Moreover, there is also a rear-seat entertainment system, among others.
Towing Capability: With its outstanding towing capability, the Land Cruiser Prado can easily haul trailers, yachts, and other big objects. Therefore, it is a flexible option for people needing towing capabilities.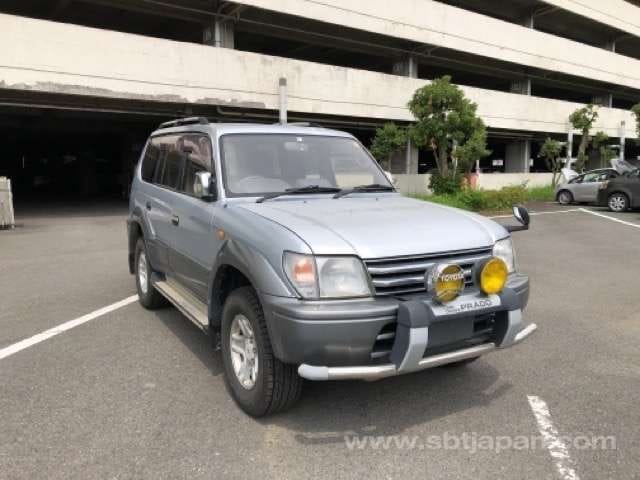 The first-generation Toyota Land Cruiser Prado, introduced in 1990, laid the foundation for what would become an iconic SUV. Equipped with a 2.7L gasoline engine, this rugged 4×4 offered impressive off-road capabilities, making it a favorite among adventurers. Transitioning into the J70 series, it featured a classic boxy design, sturdy construction, and a spacious interior capable of seating up to eight passengers. Moreover, with its legendary reliability and exceptional durability, the first-generation Prado quickly gained popularity worldwide.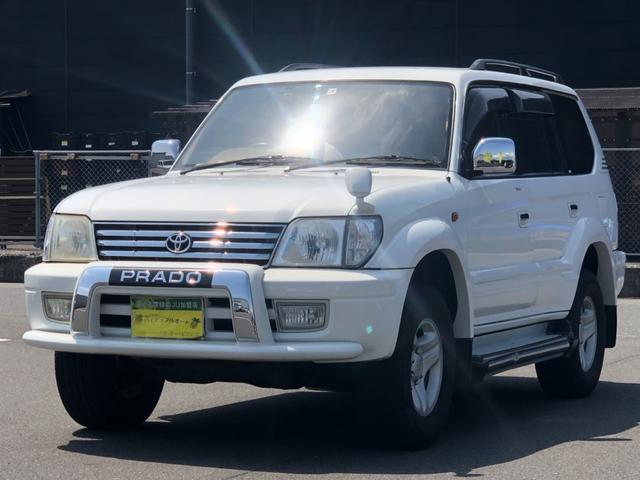 The second-generation Toyota Land Cruiser Prado, known as the J90 series, marked a significant leap forward in terms of refinement and comfort. Compared to its predecessor, this version, which was introduced in 1996, had a more contemporary and aerodynamic design. In order to meet the needs of various markets, the J90 Prado provided a variety of engine options, including petrol and diesel models. With the improved suspension, enhanced safety features, and a well-appointed interior, the J90 Prado became a preferred choice for both urban dwellers and off-road enthusiasts.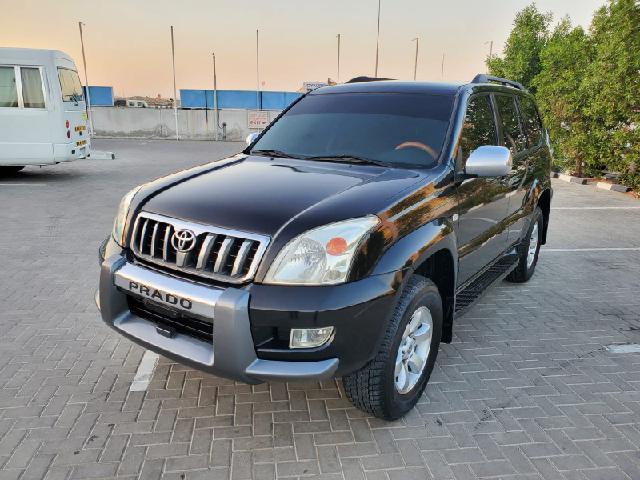 In 2002, Toyota unveiled the third-generation Land Cruiser Prado, referred to as the J120 series. This iteration showcased a more contemporary and streamlined design, incorporating Toyota's design language of the time. The J120 Prado introduced advanced safety features like stability control and additional airbags, enhancing the overall safety of the vehicle. With a range of powerful engine options, the J120 Prado solidified its position as a versatile SUV for various terrains. Additionally, it boasted improved handling, allowing for a smoother driving experience.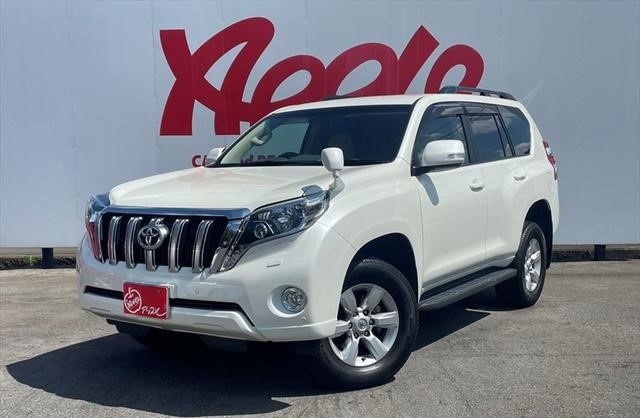 The fourth-generation Toyota Land Cruiser Prado, the J150 series, arrived in 2009, boasting a refreshed and more refined appearance. With its robust and muscular stance, this iteration exuded a commanding presence on and off the road. The J150 Prado featured a range of advanced technologies, including a multi-terrain select system, crawl control, and an adaptive variable suspension. These innovations, coupled with an upscale interior and improved fuel efficiency, further elevated the Prado's reputation as a premium SUV.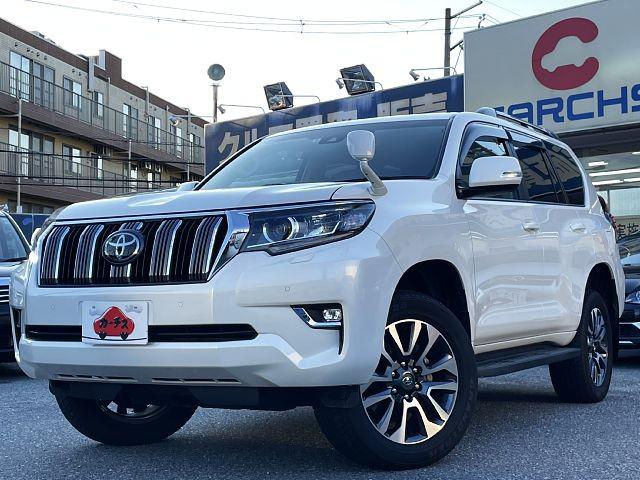 The latest iteration of the Toyota Land Cruiser Prado, introduced in 2021, is a facelifted version of the J150 series. While retaining the core design elements that made it an icon, the J150 facelift brings subtle aesthetic enhancements, modernized interior features, and updated technology. The refreshed front grille, sleeker headlights, and reworked rear design give the Prado a more contemporary and dynamic appearance. The inside of the cabin is elegant and opulent, with high-end furnishings and cutting-edge multimedia choices.
A variety of powertrain options are available for the J150 facelift's engine to accommodate various preferences and markets. Moreover, the Prado offers remarkable performance on and off the road, thanks to its strong gasoline and effective diesel engines. Additionally, with its advanced four-wheel drive system, Kinetic Dynamic Suspension System (KDSS), and other off-road-focused features, the Prado continues to excel in challenging terrains.
For those looking to purchase a Toyota Land Cruiser Prado in Kenya, there are various options available. SBT Kenya, a trusted name in the automotive industry, offers a wide range of Toyota Prado models for sale. Whether you prefer a brand-new Prado or a well-maintained used vehicle, SBT Kenya ensures quality and reliable options to suit your preferences and budget. With their extensive inventory and expertise, finding a Toyota Prado for sale in Kenya has never been easier.
When it comes to the Toyota Prado price in Kenya, it is influenced by several factors, including the vehicle's condition, model year, mileage, and additional features. SBT Kenya provides transparent pricing and detailed information for each Prado listing, allowing potential buyers to make informed decisions. Their experienced team is ready to assist customers in finding the right Prado at a competitive price.
Conclusion
The Toyota Land Cruiser Prado has evolved over the years, maintaining its reputation as a go-anywhere SUV with unmatched reliability and luxurious comfort. From the first-generation J70 series to the latest J150 facelift, each iteration of the Prado has brought significant advancements in design, technology, and performance. Furthermore, this continuous improvement has solidified its position as a top choice for adventure enthusiasts and discerning drivers alike. Whether you're an off-road enthusiast or seeking a versatile and premium SUV for daily use, the Toyota Land Cruiser Prado continues to be a top choice.
If you're in Kenya and looking for a Toyota Prado for sale, SBT Kenya offers a diverse selection of quality vehicles to meet your needs. Moreover, with their expertise and commitment to customer satisfaction, SBT Kenya ensures a seamless buying experience. Discover the Toyota Prado price in Kenya and explore the exceptional capabilities of this iconic SUV. Additionally, embark on your next adventure with a Toyota Land Cruiser Prado, the epitome of off-roading excellence.