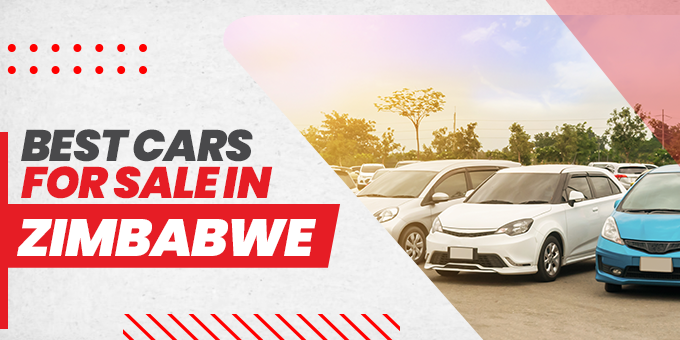 Zimbabwe, commonly known as the Republic of Zimbabwe, is the largest country in Southern Africa and shares borders with South Africa, Zambia, Mozambique, and Botswana. Zimbabwe is famous for its dramatic landscape, diverse wildlife, and huge automobile market. 
With a population of more than fifteen million people, the automobile segment in Zimbabwe is a key income producer as the vehicle industry is growing day by day. As a result, it encourages the flow of Foreign Direct Investment in the automobile industry. 
However, natives prefer brand-new and used Japanese cars for sale in Zimbabwe. As a result, the used car industry in the South African country is growing rapidly. This is because the used cars for sale in Zimbabwe are affordable and fit their budget easily.  
The Japanese cars for sale in Zimbabwe is the choice of the people for their resilience, decent condition, and reasonable price. Moreover, there is a comprehensive range of Japanese automotive brands in the market, but some are more famous in Zimbabwe than others, including: 
1. Toyota 
2. Nissan 
3. Suzuki  
4. Mitsubishi 
5. Subaru 
Automotive Industry In Zimbabwe 
The automobile industry in Zimbabwe offers several vehicles in different price ranges. If you want to buy a vehicle at a reasonable price, you can find one with SBT Zimbabwe. Moreover, imported cars from Japan are in high demand in the South African country, and you can choose from various options for used imported vehicles.  
In addition, the automotive market in Zimbabwe is persistent by several factors, including labor availability, research and development efforts, government support, and geographic advantage. 
However, according to the car import law in Zimbabwe, you can import a car from an online auction from Cost, Insurance, and Freight (CIF) with a surtax of 35%. 
Cars For Sale In Zimbabwe 
The natives of Zimbabwe prefer buying used cars that suit their lifestyle and offer convenience. As a result, some of the vehicles they purchase are big cars with additional cargo space to use for multiple purposes. Let us look at the complete list of cars for sale in Zimbabwe: 
Toyota Corolla is one of the best-selling cars in Zimbabwe and across the globe. However, the vehicle saw a significant sale increase after the launch of the hybrid variant. Furthermore, the Toyota Corolla, a series of compact cars, is available in several trims. However, the price of the vehicle and its variants depends on the model and customizations you choose.  
Moreover, Toyota Corolla is a 4-door sedan that is famous for its stylish design, compact size, powerful engine, top-quality features, and decent fuel efficiency. 
In addition, the car possesses advanced safety features such as a pre-collision system with pedestrian detection, lane departure alert, road sign assist, etc. These features make Toyota Corolla the global leader. 
Additionally, the car allows you to shift through gears and has an Intelligent Manual Transmission (CVTi-S Transmission) to ensure that the driver can easily connect with the travelers. As a result, Toyota Corolla helps you stay connected and safe throughout the journey.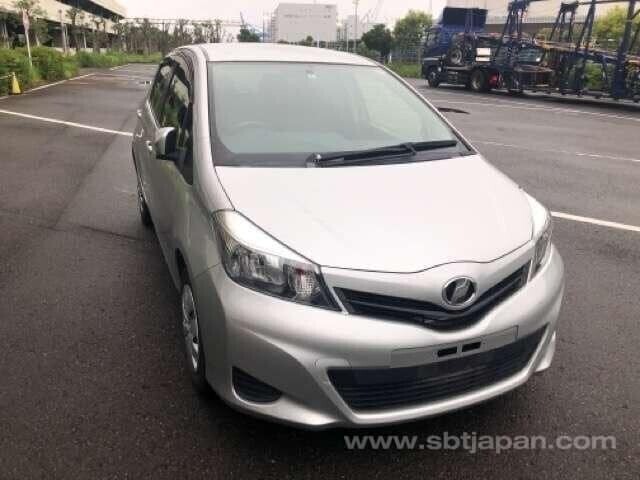 Another reasonably-priced car for sale in Zimbabwe that is famous to the natives is the Toyota Vitz. Toyota Vitz is the best car for everyday driving. Moreover, Toyota Motor Corporation has just launched a hybrid version of the subcompact car Toyota Vitz, benefiting from the growing interest in plug-in vehicles.  
Toyota Vitz comes in four different variants, including: 
1.  1.5L 1NZ Engine – Toyota Vitz RS Turbo 
2. 1.0L & 1.3L Engine – Toyota Vitz F  
3. 1.3L & 1.5L Engine – Toyota Vitz U 
4. EFI with VVT-I – Toyota Vitz Jewela 
In addition, the Japanese car for sale in Zimbabwe is a lightweight vehicle that weighs approximately 1000 Kg. The car possesses a 1.0L and 1.3L engine, which is slow to accelerate. On the other hand, the vehicle's design is stylish and offers better fuel efficiency.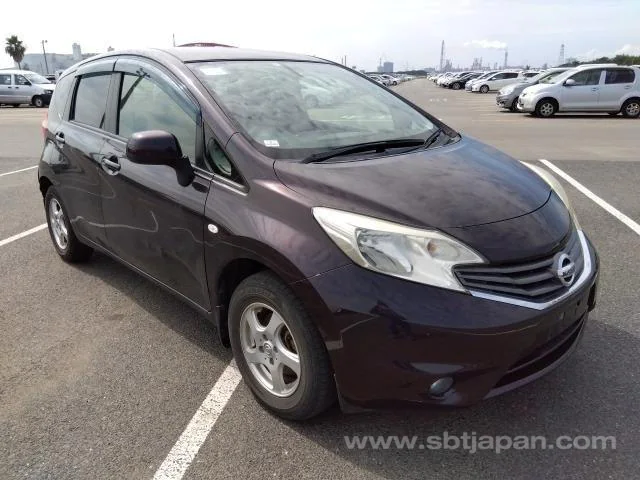 The Nissan Note, a combination of a multipurpose vehicle (MPV) and a tiny hatchback, is one of the best Japanese cars for sale in Zimbabwe. It is affordable with decent fuel efficiency in comparison to similar vehicles of its competition, like the Honda Fit, Kia Venga, and Honda Jazz.  
The Nissan Note was initially manufactured for the European and Japanese markets in 2004. However, in 2006, the vehicle was launched in the United Kingdom of Great Britain and all over the world. Besides, the car possesses a powerful HR12DDR 1.2L to offer smooth acceleration and deceleration. 
In addition, the vehicle has multiple safety features that ensure a safe ride for travelers. These features include a lane departure warning, a blind spot warning system, and an advanced moving object recognition feature.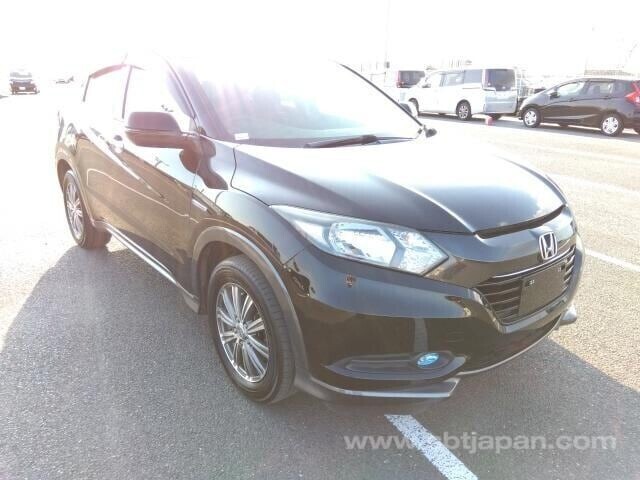 Honda Vezel, designed and manufactured by Honda Motor Company, is a compact crossover that was initially launched in 2014 for the Japanese automobile market. 
If you are looking to buy a vehicle that offers greater fuel efficiency, a comfortable interior, a luxurious exterior, and a comfortable drive, it would be best to look for a medium-sized Sport Utility Vehicle (SUV), Honda Vezel.  
The overall length of the Honda Vezel is smaller than the Toyota Corolla, but it possesses more cargo space. In addition, Honda Vezel has a 1500 CC manual transmission engine and an electric-hybrid motor.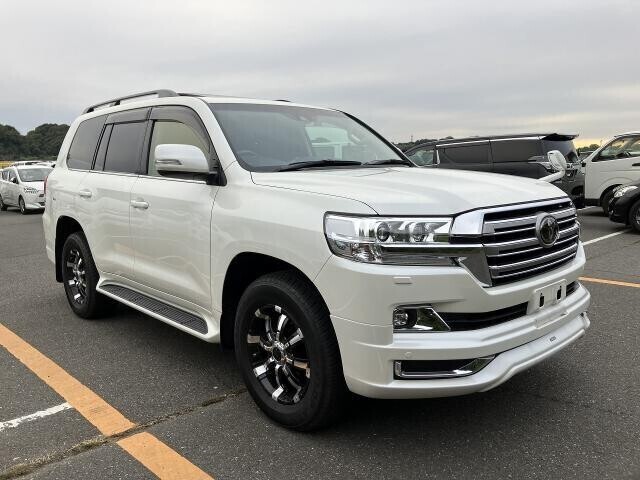 Toyota Land Cruiser is another Japanese car for sale in Zimbabwe. Land Cruiser is famous for its sheltered interior, spectacular exterior, and Toyota's QDR, which shows quality, durability, and reliability. First Generation launched in Japan. However, it is presently in its seventh generation. 
In addition, Toyota Land Cruiser is a comfortable, lavish, and powerful SUV with an affordable price tag. The Toyota Land Cruiser is equipped with front and rear Ventilated Discs and Electronic Brake Assist (EBA). 
In addition, the strength and stability of the Land Cruiser have reinvented the international standards of and hinge on Toyota's commitment to continuous innovation.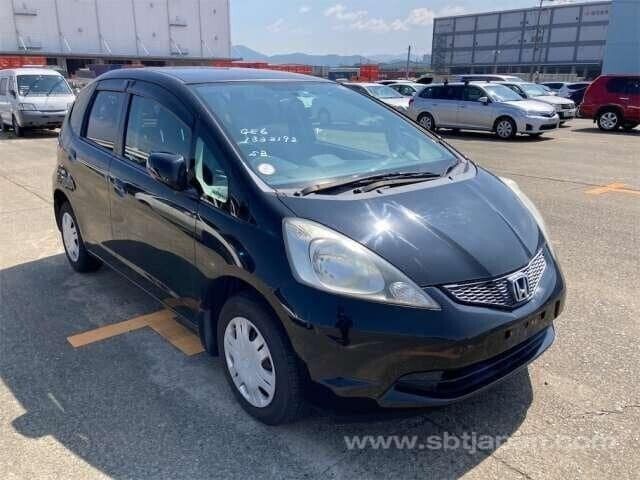 The Honda Fit, designed and manufactured in 2001, is a compact Sport Utility Vehicle (SUV) mostly sold with the name Honda of Jazz on several continents across the globe.  
The Honda Fit is equipped with a continuously variable transmission (CVT) to shift gears seamlessly, which is standard on the 1.3-liter hybrid. In addition, it is a five-door hatchback with power and torque of 88 PS (65 kW) at 5,800 rpm.  
Moreover, Honda Fit has several other features, such as airbags, side airbags, an anti-lock braking system (ABS), traction control, electronic brake-force distribution, etc. 
The Final Word 
If you are looking for Japanese cars for sale in Zimbabwe, the vehicles mentioned above could be your best bet. All the abovementioned cars are available on SBT Zimbabwe and are readily available. Moreover, these vehicles are compatible with everyday commutes and long road trips.  
However, there are several guidelines that you must follow when importing a used vehicle from Japan to Zimbabwe. At SBT Zimbabwe, we have a massive collection of used cars for sale in Zimbabwe and can help you import the vehicles to your preferred city without hassle.