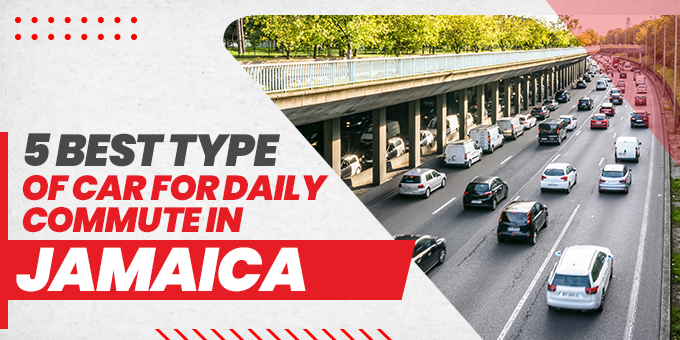 The daily commute can be a hassle in Jamaica. Public transportation is not the best, and longer routes require vehicles for a safe and comfortable ride. Jamaica is a large country with many attractive destinations to cover. It is why a reliable vehicle can make a major difference in the quality of your commute. And for the more adventurous people, a good car can help expand their possibilities.
Public transportation becomes a hassle for everyday commutes, and it is not the best mode of transportation in Jamaica. A personal vehicle is often the best mode of transportation as it grants a certain level of freedom.
A reliable and comfortable car makes the daily commute easier. Jamaica's narrow and winding roads require vehicles that are fuel-efficient, compact, and agile. Let's look at some factors to consider when purchasing a car for daily use and the top 5 everyday use cars in Jamaica.
Factors To Consider For Daily Commute Cars
Several factors determine the best vehicle you can choose for your daily commute. You want to ensure that it will offer better fuel economy and reliability. It is not a possibility worth entertaining where you are stranded on the curbside or end up incurring unreasonably high fuel costs. The following are the factors to consider:
Fuel Efficiency
Fuel efficiency will be a top priority if you have a long commute to cover daily for work. It is a central aspect that requires consideration. Focusing on fuel economy when choosing a vehicle for everyday use will help you significantly save money on gas. The MPG rating is a vital indicator. Moreover, hybrid or electric cars may be best if you want to save fuel costs.
Comfort
The comfort and driving experience is something that needs to be ascertained, especially for those who have longer commutes. You don't want to sit on uncomfortable seats with less space, especially on longer routes. When choosing a comfortable everyday vehicle, look for features such as capable drive and handling, adjustable seats, increased legroom, and a quiet interior.
Reliability
Reliability is something that is often overlook over fancier aspects of a car. Choosing a reliable make and model will allow you to avoid frequent vehicle breakdowns and repairs. Continuous repair work can add up to a monumental level of capital investment which can make the vehicle more of a hassle rather than an asset. So, choose wisely.
Safety
Safety is another factor to consider for everyday commute vehicles. Driving can be stressful, especially in bumper-to-bumper traffic. Choosing a car with good safety ratings can help give you peace of mind. When choosing a vehicle, features that signify safety include airbags, anti-lock brakes, and electronic stability control.
Price
Commuting can be expensive enough without having to worry about car payments. Choosing a car that fits your budget is important. Look for affordable and affordable cars, and consider factors like resale value and insurance costs.
Style
While not as important as factors like fuel efficiency and reliability, choosing a car that fits your personal style can make your daily commute more enjoyable. After you have select a reliable vehicle within your budget, you can consider its exterior styling, technology, and interior. However, these factors should be low on your priority list for an everyday-use vehicle.
Overall, choosing a car for your daily commute involves balancing factors like fuel efficiency, comfort, reliability, safety, and price. By taking the time to research your options and consider your needs, you can find a car that makes your daily commute more enjoyable and less stressful.
Best Cars To Buy in Jamaica
If you are looking for different types of cars, some of the Daily Commute Cars in Jamaica to purchase are discuss below. These are select base on their reliability, good fuel economy, and practicality. Most of these vehicles are best for family use for everyday chores and weekend outings. So, let's begin:
Honda Fit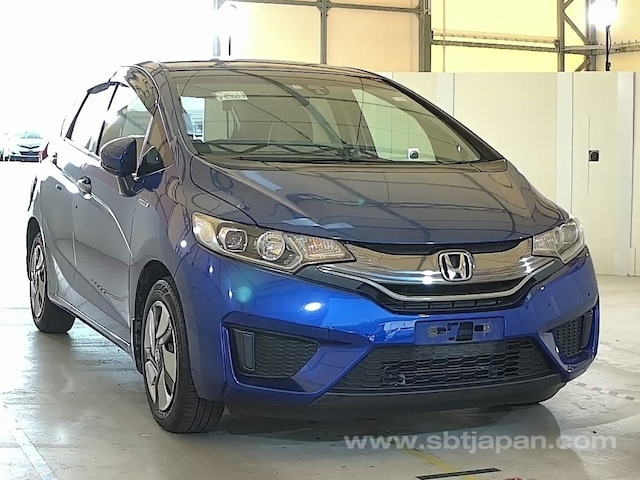 The Honda Fit is a versatile and practical subcompact car that's one of the best cars to buy in Jamacia. It is perfect for Jamaica's congested roads. Its compact size makes it easy to maneuver in tight spaces, and its fuel-efficient engine helps you save money on gas.
Moreover, another good feature of the vehicle is its spacious interior. It offers enough legroom and cargo space for your groceries and for everyone to sit comfortably. The car is also pack with features like a touchscreen infotainment system, automatic climate control, and a rearview camera.
Other Honda vehicles that you can consider purchasing that offer similar benefits include Honda Vezel and Honda Fit Hybrid.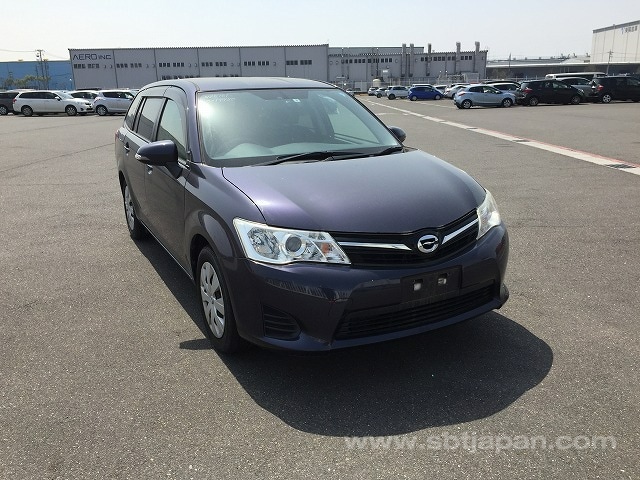 The Toyota Corolla is a household name in Jamaica, and for a good reason. This reliable sedan has been a favorite of commuters for decades, thanks to its fuel efficiency, low maintenance costs, and comfortable ride.
Toyota cars are popular around the globe, so there's no doubt they are as popular in Jamaica. The Corolla's interior is well-designed, with comfortable seats and an intuitive infotainment system. It also boasts a range of advanced safety features like automatic emergency braking, lane departure warning, and adaptive cruise control.
Apart from the Toyota Corolla, you can also consider Toyota Voxy, Toyota Aqua, Toyota Vitz, and Toyota Corolla Fielder, which offer similar benefits.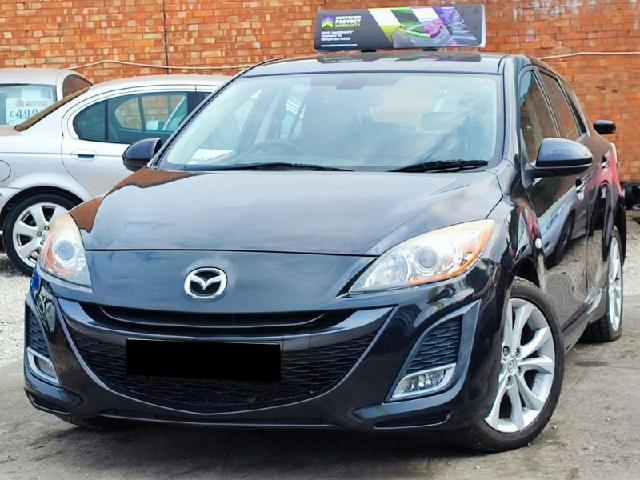 The Mazda 3 is a stylish and fun-to-drive compact car that's perfect for commuters who value performance and style. This car is agile and nimble, making it easy to weave through traffic on Jamaica's busy streets.
The Mazda 3 is also surprisingly spacious, with a roomy cabin and a large trunk. It comes with a range of advance features like a head-up display, a premium sound system, and a rearview camera.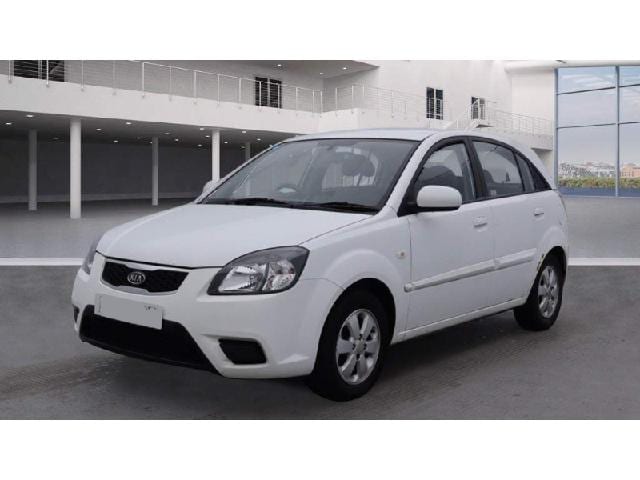 The Kia Rio is an affordable and practical subcompact car that's perfect for budget-conscious commuters. The Kia Rio is a low-maintenance vehicle that offers good gas mileage.
The Rio's interior is well-designed, with comfortable seats and a user-friendly infotainment system. Moreover, safety features like automatic emergency braking, forward-collision warning, and a rearview camera make the vehicle a top choice for consumers.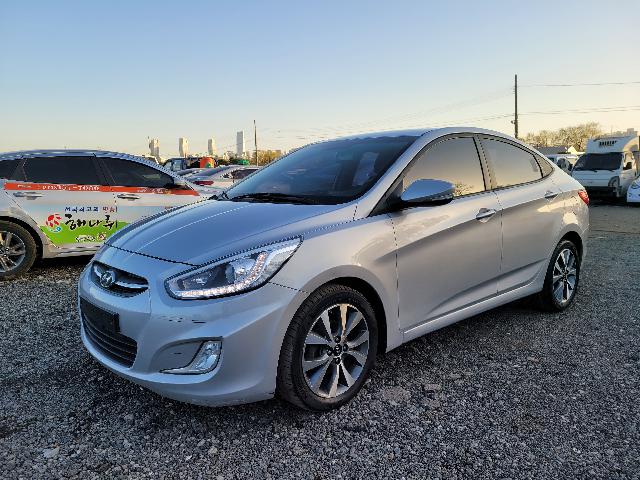 The Hyundai Accent is another affordable and practical subcompact car that's perfect for daily commutes in Jamaica. It offers good fuel economy and reliability, with a spacious, well-designed interior.
Another reason to choose the Hyundai Accent is its range of advance specifications, making it a delight to drive. You can find features like a touchscreen infotainment system, automatic climate control, and a rearview camera. It's great value for the money and is back by Hyundai's excellent warranty.
End Note
To sum it up, you can choose among these cars if you are looking for a reliable and practical vehicle for your daily driving in Jamaica. These cars are fuel-efficient, safe, and comfortable, making them perfect for navigating Jamaica's congested roads. You can also opt for vehicles with advance features that make the daily drive safer and more comfortable.
You can find all these models and more on our website. Check the inventory page of SBT Jamaica to find a daily commute vehicle that fits your needs. You can also contact the sales representatives to help you find a suitable vehicle. All vehicles are list after thorough inspection at the best prices.