Honda Vezel Overview
Welcome to an in-depth exploration of the Honda Vezel, a remarkable crossover SUV that combines style, versatility, and advanced features. Whether you're a car enthusiast, a potential buyer, or simply interested in learning more about this outstanding vehicle, this article aims to provide you with all the necessary information. Let's dive in!
The Honda Vezel is a compact crossover SUV with a perfect blend of sporty design, practicality, and fuel efficiency. In some markets, it is referred to as the Honda HR-V. The Vezel stands out on the road and draws attention everywhere it travels with its sleek lines and contemporary styling. This model has gained immense popularity globally, including in Kenya, for its reliability and impressive performance.
Pricing
When considering a purchase, the pricing of a vehicle is a crucial factor. The Honda Vezel provides excellent value for money, catering to a wide range of budgets. In Kenya, the pricing for the Honda Vezel varies based on the model year, trim level, and optional features. Moreover, any import duties or taxes also affect the price of the vehicle. It is advisable to contact authorized Honda dealers or trusted car importers like SBT Kenya for accurate pricing information.
Key Features
The Honda Vezel has advanced features that enhance comfort, safety, and driving experience. Let's explore some of its standout features:
1. Stylish Exterior Design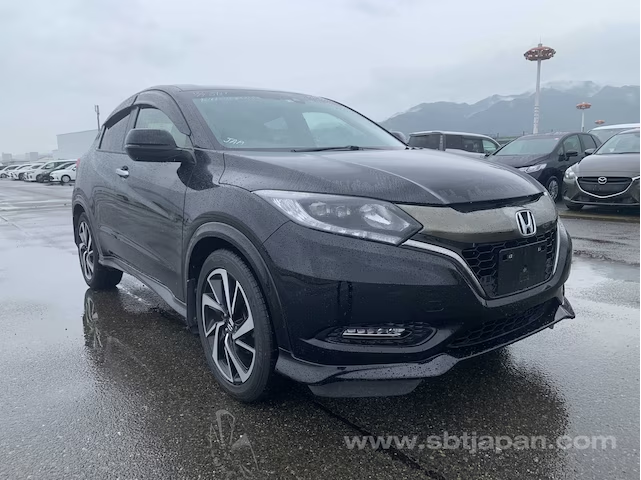 The Vezel has a modern, vibrant design that is appealing to both young people and people who are still young at heart. It stands out visibly on the road thanks to its aerodynamic shape, assertive front grille, and unique LED headlights.
2. Spacious and Versatile Interior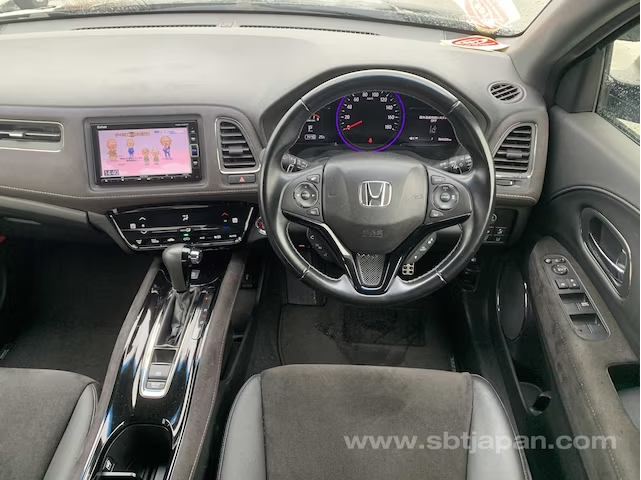 Step inside the Honda Vezel, and you'll be greeted by a well-designed cabin offering generous space for passengers and cargo. The flexible seating arrangement allows for various configurations, ensuring convenience and adaptability to suit your needs.
3. Advanced Safety Technologies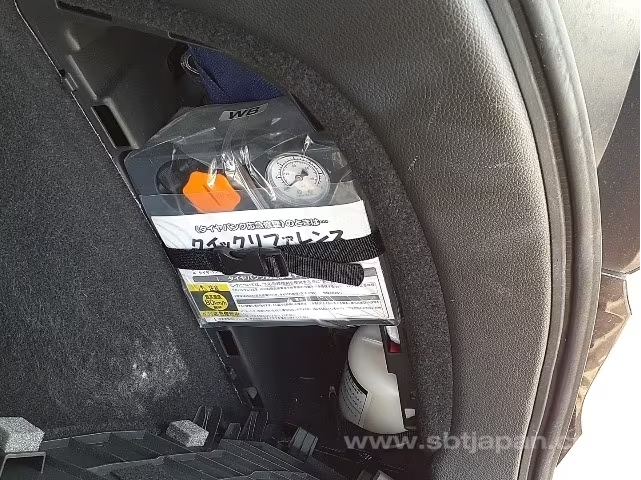 Honda places an intense emphasis on safety, and the Vezel is outfitted with modern safety systems to provide drivers peace of mind. These options can include adaptive cruise control, lane-keeping assistance, collision mitigation braking, and an airbag system.
4. Efficient Performance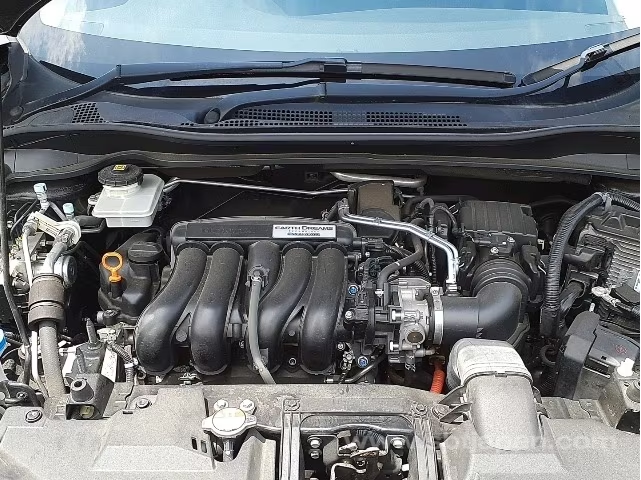 Under the hood, the Honda Vezel combines fuel efficiency with an engaging driving experience. It is typically equipped with a reliable and economical engine, delivering a smooth ride while maximizing fuel economy.
5. Connectivity and Infotainment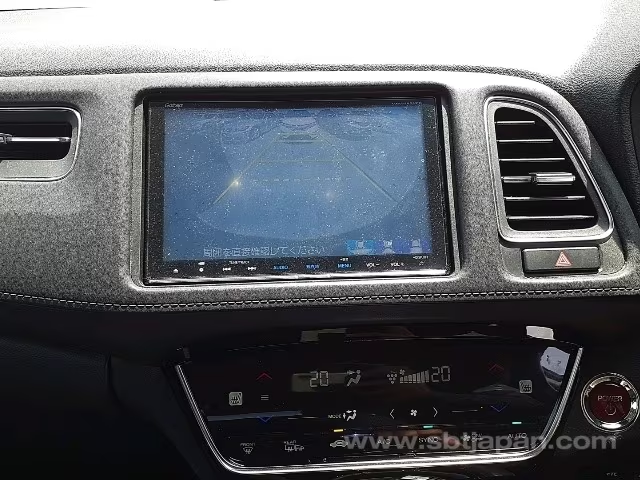 A variety of technological capabilities are available in the Vezel to keep you occupied and connected as you travel. A touchscreen infotainment system, smartphone compatibility, Bluetooth, and a quality audio system are a few examples.
Maintenance and Servicing
In order to keep your Honda Vezel operating at its peak efficiency, routine maintenance and repairs are indeed necessary. Adhering to the manufacturer's suggested maintenance plan is not just important, but essential for the lifetime and dependability of your car. By doing routine oil changes, filter replacements, and checks of important parts like the brakes, tires, and suspension, you can ensure your Vezel will operate more smoothly and efficiently.
It is advisable to rely on authorized service centers or certified technicians experienced in handling Honda vehicles. These experts are able to deliver precise and effective service since they have in-depth knowledge of Vezel's unique maintenance criteria. By adhering to the recommended maintenance schedule and entrusting your vehicle to qualified professionals, you can maximize the lifespan and resale value of your Honda Vezel.
A Versatile Choice
The Honda Vezel is not only a reliable and stylish vehicle, but it also offers versatility for various lifestyles. Whether you're a city dweller looking for a compact and fuel-efficient ride or an adventurous individual seeking a capable crossover SUV, the Vezel caters to a wide range of preferences.
With its spacious interior, the Vezel easily accommodates passengers and cargo. The flexible seating options and ample storage space allow you to adapt the vehicle to suit your requirements. Whether it's a weekend getaway, a grocery run, or transporting bulky items, the Vezel offers the convenience and practicality you need.
A Reliable and Efficient Choice
One of the key reasons why the Honda Vezel has gained popularity globally is its reputation for reliability and fuel efficiency. Honda has a long-standing commitment to engineering vehicles with exceptional performance and durability. The Vezel typically comes equipped with a high-quality engine that delivers a balance of power and fuel efficiency. This makes it the perfect option for both long-distance and urban commuting.
The Vezel's fuel efficiency is further enhanced by Honda's innovative technologies, such as Eco Assist™ and Eco Mode. These features optimize the vehicle's performance for maximum efficiency, helping you save on fuel costs and reduce your carbon footprint.
A Safe and Secure Ride
Safety is of utmost importance when it comes to choosing a vehicle, and the Honda Vezel prioritizes the well-being of its occupants. Advanced safety features in the Vezel safeguard passengers in the event of a collision and work to avoid accidents.
Equipped with features such as the Collision Mitigation Braking System (CMBS), Lane Keeping Assist System (LKAS), and Adaptive Cruise Control (ACC), along with a comprehensive airbag system, the vehicle's safety is significantly enhanced. Moreover, these technologies provide added confidence and peace of mind. Consequently, you can keep your attention focused on the road ahead.  To get the best Honda Vezel price in Kenya, contact us.
Where Style Meets Functionality
Among its many attributes, one of the standout features of the Honda Vezel is its stylish and modern design. Coupled with sleek lines, the bold grille significantly contributes to its allure. Additionally, the aerodynamic profile completes the aesthetic, creating a visually appealing vehicle that invariably turns heads wherever it goes. Overall, the Vezel's design seamlessly combines form and function, ensuring that it looks great and offers practicality and convenience.
Inside the cabin, the Vezel boasts a thoughtfully designed interior focusing on comfort and convenience. High-quality materials, ergonomic seating, and intuitive controls create a welcoming environment.
Honda Vezel in Kenya
Availability and Authorized Dealers
To get your hands on a Honda Vezel in Kenya, it is better to reach out to authorized Honda dealers or trusted importers such as SBT Japan. They can guide you through the available models, assist with the import process, and ensure you receive a high-quality vehicle with reliable after-sales support.
Honda Vezel for Sale in Kenya
If you're in the market for a Honda Vezel, look no further. SBT Kenya impressively offers a wide selection of reliable and well-maintained vehicles. Not only that, they have earned their sterling reputation for outstanding customer service through their consistent delivery of automobiles that not only meet but often surpass client expectations. Why not browse their expansive inventory, or better yet, reach out to their knowledgeable sales team? They're ready and eager to help you find the perfect Honda Vezel that suits both your preferences and budget.
Conclusion
In conclusion, the Honda Vezel for sale in Kenya is a remarkable crossover SUV that captivates with its style, versatility, and advanced features. With its competitive pricing, spacious interior, and a range of desirable features, the Vezel offers an appealing package for those seeking a reliable and efficient vehicle. As a result, the Honda Vezel is a dependable travel companion, whether negotiating metropolitan streets or taking on challenging treks.
In Kenya, you can explore available Honda Vezel models and find the right vehicle more easily through authorized dealers and trusted importers like SBT Kenya. Their expertise in importing vehicles, coupled with exceptional customer service, ensures a smooth and satisfying purchasing experience.
To experience the Honda Vezel firsthand, visit your nearest authorized dealer or get in touch with SBT Japan to explore the exciting range of Honda Vezel models available. And embark on your journey with confidence and style with the Honda Vezel.