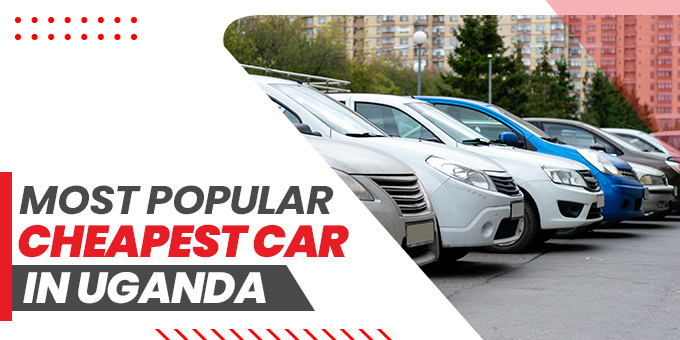 Introduction 
Are you in Uganda looking for the most affordable car with great features and quality? Look no further! In this article, we will delve into the cheapest car in Uganda, their pricing, features, and why they are a great option for you. 
Uganda has a majority of middle-income earners who cannot afford expensive cars that consume a lot of fuel. People in Uganda are inclined towards affordable cars to fulfill their transportation needs without breaking the bank. Fuel efficiency is a car's most common and desired feature when a middle-income earner plans to buy a car. When they buy a car for their daily needs, like official purposes, they especially look for a fuel-efficient car so their fuel expense is affordable. When deciding which car to buy, its cost and fuel efficiency are the two most important considerations. The article will tell you if getting a reliable car at an affordable price in Uganda is possible.  
Uganda has a rapidly growing economy and an expanding middle class. This has led to a higher demand for affordable cars. The cheapest car in Uganda can still offer great features, quality, and comfort.  
A car is a big investment not everyone can afford. Middle-class people always go for cheap options that serve their needs and are not too heavy on their pockets. People in Uganda need vehicles for work, business, and family needs. They look for reliable cars with good performance and comfort. Honda and Toyota are not for everyone due to their pricing. There are a few brands in SBT Uganda offering cheap cars for middle-class individuals to fulfill their needs.  
Cheapest Car Brands in Uganda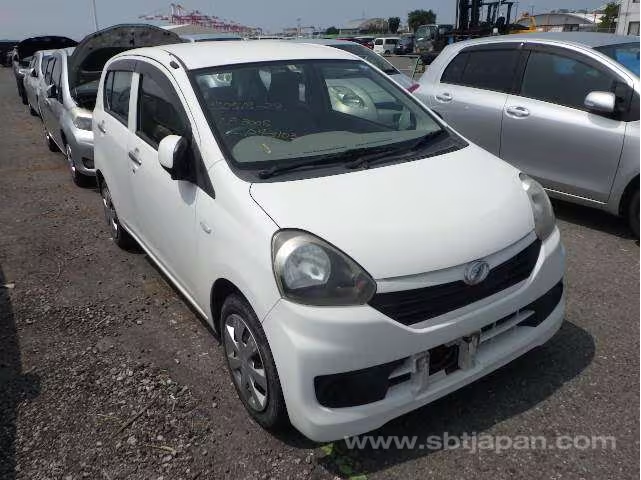 Daihatsu is one of the most popular car brands in Uganda. They offer a variety of affordable and durable cars suitable for different needs. Daihatsu Mira is the cheapest car from Daihatsu, and its price starts from UGX 1,169,000. The car is powered by a 3 cylinders DOHC 12-valve Engine with an engine displacement of 658 cc.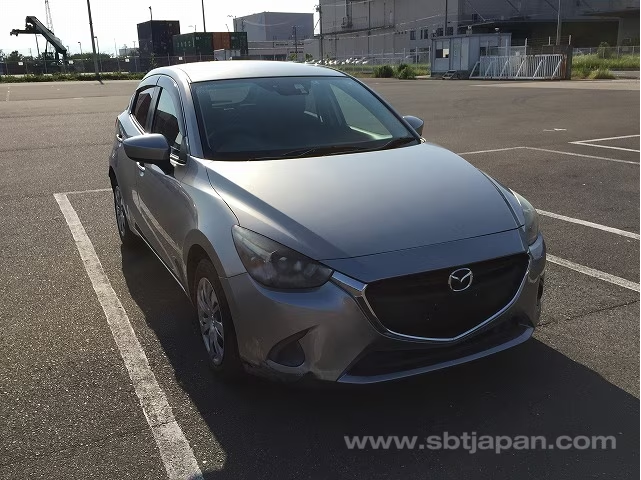 Mazda is another popular car brand in Uganda. Their cars are known for their fuel efficiency and affordability. The Mazda Demio is their cheapest car starting from UGX 1,395,258. It comes with a 1.5-liter engine capacity. The car is suitable for long-distance because the seat uses body-fitting vibration-absorbing urethane.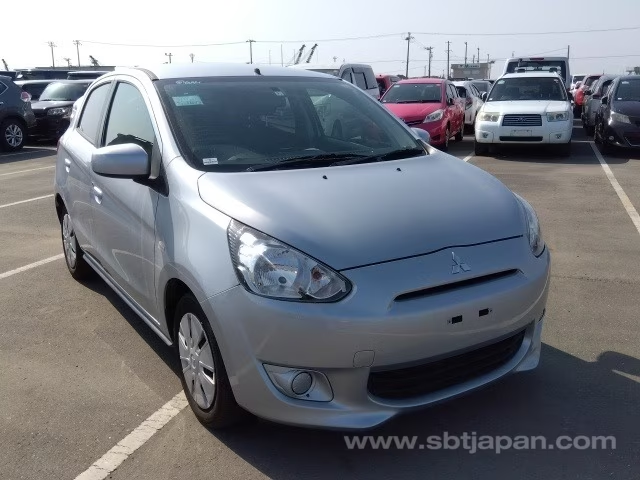 Mitsubishi has also gained popularity in Uganda over the years. Their cars are known for their affordability, durability, and modern features. The 2023 Mitsubishi Mirage is their cheapest car. The price starts from UGX 3,431,582. It comes with a 1.2-liter engine and offers fuel economy, making it an affordable option.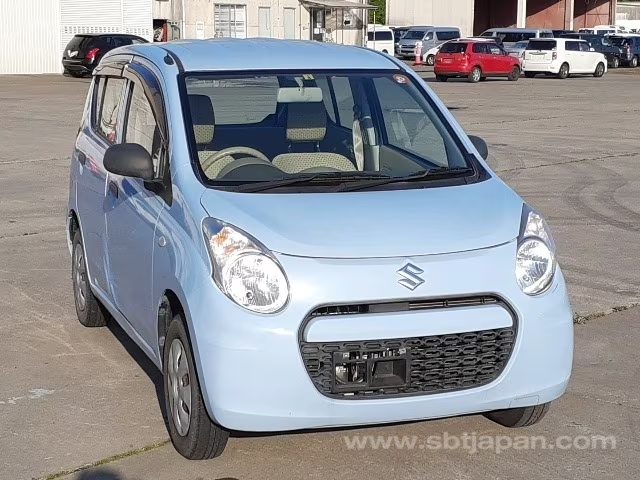 Suzuki is a Japanese car brand that has been in Uganda for decades. They are known for their quality, durability, and affordability. The Suzuki Alto is their cheapest car, and the prices start from UGX 1,395,258. It comes with a 0.8-liter engine and is ideal for city driving. The car also has features such as air conditioning, power steering, and power windows. 
Why These Cars Are a Good Option in Uganda 
Affordability 
These cars are a good option in Uganda because of their affordability. The average starting price of a used car in Uganda is around UGX 2,000,000. These cars are well below the average market price, thus making them accessible to more people. Affordability is a big element when it comes to cars. It is a big investment, and cars are a need of everyone these days. Everyone wants to buy a car for an easy commute but cannot afford it. People keep looking for options to buy cheap cars to fulfill their needs. Although Uganda is rich in natural resources, it is not economically rich; people like cheaper options but with average-high quality. These cars suit middle-income earners in Uganda who want a car for their transportation needs. Hence, these cars are a good option, whether new or used, per the buyer's budget.  
Fuel Efficiency 
The cars mentioned above are fuel-efficient, making them ideal for the city's hectic and turbulent traffic. They are also great for long drives since they consume less fuel. When we say affordable, we are not just talking about the cost of the car but the fuel and maintenance. Fuel and maintenance are the expenses that you have to keep incurring. Some cars take up more fuel, and some are fuel efficient. A smaller budget necessitates the choice of a car that has a good fuel rating. Fuel efficiency is something people see as the most important feature of a car considering the current economy. If a car is not fuel-efficient, it will be expensive for life. The cars on the list offer excellent fuel economy and will ensure the costs do not stack up unnecessarily.  Visit SBT Japan website to check the best deals on used Japanese cars for sale.
Comfort 
Comfort means a lot for a driver as well as for the passengers. People looking for a new or used car always consider comfort a lot. Comfort includes features like comfortable seats, air conditioning, power windows, etc. If a car is uncomfortable to sit or drive, the investment can go in vain. This is why a test drive is a must before buying a car. A test drive must be such that you check how smooth it is to drive, whether it is making any noise, whether the ac is working, whether the sound system is working, whether the seats are comfortable, etc. The cars listed above offer great comfort despite their affordable price. They come with features such as air conditioning, power steering, and power windows, making them comfortable to drive.  
Durability 
Since Uganda has rough roads and the weather conditions are also disturbed, people need cars that can take up the stress. A non-durable car will stop on rough roads or get damaged. While buying a car, you must keep these aspects in mind so you end up buying something solid and durable that never ditches you on the road. Your investment will only be feasible if you manage to buy a durable one for an affordable price. The cars on the list are all quite durable. They can withstand the rough roads and weather conditions in Uganda. 
Final Word 
Cars' prices are increasing immensely year by year. It has become difficult for middle-income earners to afford a car. On the other hand, a car has become a necessity because paying for a cab is also not a good idea. In such a situation, people in Uganda keep looking for affordable car options that are budget-friendly and reliable. We have found that the cheapest car brands in Uganda are Daihatsu, Mazda, Suzuki, and Mitsubishi. Uganda's middle-income earners can go for these brands as they are affordable, fuel-efficient, comfortable, and durable.  
In conclusion, the cheapest car in Uganda offers great features, comfort, and quality at an affordable price. They are a great option for those looking to buy their first car or those looking for a more affordable alternative. They offer fuel economy, which limits your fuel expense. The cars mentioned above are some of Uganda's most popular and affordable car brands.