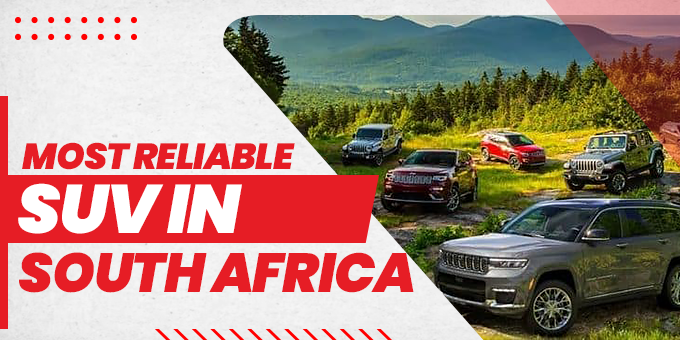 The Most Reliable SUVs in South Africa
In the vast landscape of South Africa, where adventure beckons at every turn, having a reliable SUV can make a vital difference. And whether you're navigating the bustling city streets or exploring the rugged terrains of the countryside, finding the most dependable and economical SUV is crucial. In this comprehensive guide, we explore the top contenders for the title of the most reliable SUV in South Africa. From their features and pricing to their performance and safety, we leave no stone unturned in our quest to find the perfect SUV companion. So, buckle up and join us on this thrilling ride!
SUVs in High Demand in South Africa
Versatility: SUVs are known for their versatility, offering a combination of spaciousness, comfort, and off-road capabilities. Consequently, South Africa's diverse terrain, which includes urban areas, rugged landscapes, and unpaved roads, makes SUVs an attractive choice for many people.
Safety: Due to the vehicle's bigger size and elevated driving position, which improve the perception of the road, SUVs are seen to be safer. Accidents involving cars in South Africa are quite high. As a result, the perception of enhanced safety makes SUVs appealing to families and individuals looking for a secure mode of transportation.
Practicality: With their larger cargo space, SUVs are popular among South Africans, who require ample storage capacity for outdoor activities, such as camping, safaris, and road trips. And their ability to carry sports equipment, luggage, and other items comfortably makes SUVs a practical choice for many.
Status symbol: In South Africa, owning an SUV is often associated with a higher social status. That is why the perception of luxury and prestige that comes with driving an SUV contributes to its popularity among consumers who value the image and prestige associated with these vehicles.
Off-road capabilities: South Africa offers numerous opportunities for outdoor adventures, including game reserves, national parks, and rugged terrains. With their off-road capabilities, SUVs are well-suited for exploring these areas.
Road conditions: Some areas in South Africa have poorly maintained or unpaved roads, especially in rural and remote regions. That is why SUVs with higher ground clearance and robust suspension systems are better equipped to handle these challenging road conditions, providing a smoother and more comfortable driving experience.
Overall, the combination of versatility, safety, practicality, status, off-road capabilities, and road conditions in South Africa contribute to the high demand for SUVs in the country.
The Quest for Reliability
Investing in a reliable SUV not only ensures peace of mind but also enhances your driving experience. Consequently, South Africa presents unique challenges with its diverse landscapes and varying road conditions. Thus, owning a vehicle that can withstand these challenges is essential. A reliable SUV offers the perfect blend of power, durability, and comfort, making it the ideal choice for navigating South African roads.
The Pinnacle of Reliability: Our Top Picks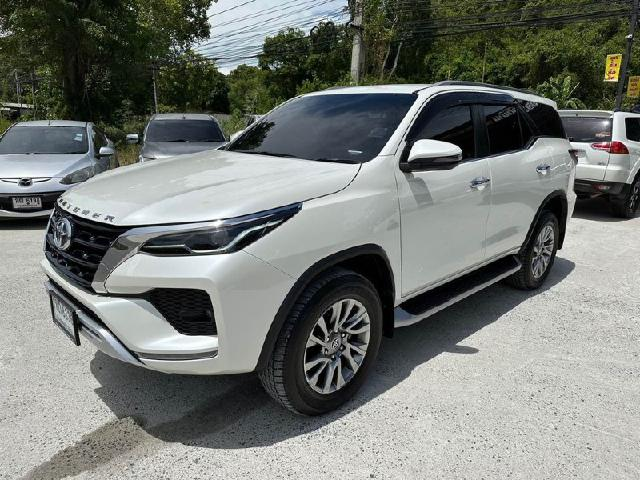 The Toyota Fortuner is a household name when it comes to reliable SUVs in South Africa. Its sturdy build, powerful engine, and off-road capabilities have earned it a reputation for conquering challenging terrains. The Fortuner offers ample seating, making it an excellent choice for families or adventurers who value comfort and space. Starting at an affordable price range of USD 13,000, the Fortuner provides great value for money. The pricing varies from region to region, and a local dealership can offer better insights.
Key Features:
1. Robust design and build quality
2. Efficient and powerful engine options
3. Superior off-road capabilities
4. Spacious and comfortable interior
5. Advanced safety features for enhanced protection
Another dependable SUV that has grown in popularity in South Africa is the Ford Everest. A pleasant and joyful driving experience is provided by its elegant appearance, powerful performance, and cutting-edge safety systems. The Everest offers a variety of engine choices so that users may select the one that best meets their requirements.
Key Features:
1. Striking design with modern styling elements
2. Powerful and fuel-efficient engine choices
3. Versatile seating and ample cargo space
4. Advanced safety technologies for peace of mind
5. Enhanced connectivity and infotainment options

Volkswagen is known for its reliability, and the Tiguan is no exception. It offers a perfect blend of practicality, comfort, and performance as a compact SUV. The Tiguan features Volkswagen's renowned craftsmanship and attention to detail, providing a premium driving experience. With a starting price of around USD 3,300, the Tiguan offers great value for those seeking reliability and elegance. The used car market is generally in flux, so that the exact price will depend on the year and utility the SUV has seen.
Key Features:
1. Elegant and timeless design
2. Smooth and responsive handling
3. Well-appointed and comfortable cabin
4. Advanced driver-assistance systems
5. Cutting-edge infotainment features
Read more about Car info by clicking on the given link.
Why These SUVs Excel in South Africa
Reliable Performance
The rugged terrains and long-distance drives in South Africa demand SUVs that can withstand various road conditions. The Toyota Fortuner, Ford Everest, and Volkswagen Tiguan have proven their reliability by offering robust engines, sturdy build quality, and superior off-road capabilities. These SUVs can handle challenging terrains, ensuring a smooth and safe journey wherever your adventure takes you.
Safety Features
Safety is of utmost importance when choosing an SUV, and these models prioritize the well-being of their occupants. The Toyota Fortuner, Ford Everest, and Volkswagen Tiguan all include multiple airbags, stability control, and traction control systems as standard safety equipment. To further improve road safety in South Africa, they also include driver-assistance features like adaptive cruise control, lane-keeping assist, and blind-spot monitoring.
Comfort and Space
Long trips call for spacious cabins with enough room for both passengers and baggage. The Toyota Fortuner, Ford Everest, and Volkswagen Tiguan excel in providing spacious and well-designed cabins, ensuring a pleasant driving experience for both the driver and passengers. With versatile seating configurations and generous cargo capacity, these SUVs offer practicality without compromising comfort.
Value for Money
Finding an SUV that offers reliability and affordability in South Africa is crucial. The Toyota Fortuner, Ford Everest, and Volkswagen Tiguan strike the perfect balance between performance, features, and pricing. With their competitive price ranges and comprehensive warranty options, these SUVs provide excellent value for money.
Conclusion
Finding the most reliable and economical SUV in South Africa is a crucial decision for drivers seeking optimal performance and peace of mind. The SUVs mentioned above, and the great sedans and hatchbacks represent the epitome of automotive excellence in the South African market. You may choose a vehicle that meets your needs and preferences for driving by taking into account its features, performance, price, and dependability.
When it comes to selecting the most reliable SUV in South Africa, the Toyota Fortuner, Ford Everest, and Volkswagen Tiguan emerge as top contenders. These SUVs are the best options for South African drivers because they combine dependability, efficiency, safety, and comfort. With their robust features and affordable pricing, they provide excellent value for money. Whether you're embarking on an off-road adventure or navigating city streets, these SUVs are designed to meet your needs. Choose the most reliable SUV that suits your requirements and enjoy the open roads of South Africa with confidence.