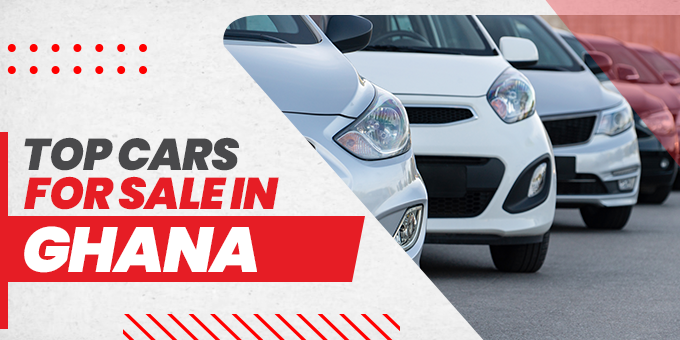 Ghana, also known as the Republic of Ghana, is a West African country that shares borders with the Gulf of Guinea and the Atlantic Ocean. Even though the automobile industry in Ghana suffered a loss during the COVID-19 pandemic, the vehicle market began slowly recovering in September 2021. In addition, the local banks in Ghana now provide flexible programs, making purchasing and owning vehicles simpler.  
For many years, people have believed that Ghana is home to just sedans and hatchbacks. However, this is not true. The residents of the Republic of Ghana consistently seek used cars from Japan with cutting-edge technology.  
On the other hand, Ghana is struggling to modify this trend by attracting investment from the best Original Equipment Manufacturers (OEMs) worldwide. Moreover, the Ghana Automotive Development Policy that was documented in 2019 aims to yield new reasonably priced cars for the local market. As a result, it lessens the country's disproportionate reliance on pre-owned cars for sale in Ghana.  
Ghana Automobile Industry 
Due to the economic collapse, sales of used cars in Ghana decreased to 7,895 units in 2021 from 9,854 sales in 2019. However, the market is expected to experience a strong comeback in 2022 and in the years to come.  
Furthermore, full-year sales for 2020 were 4,710, a decrease of 17.4% from 2019 because of the COVID-19 Pandemic.  
Cars For Sale In Ghana  
When buying used cars in Ghana, several values, such as price, brand, maintenance costs, fuel economy and consumption rates, accessibility to spare parts, and resale value, are crucial. Before buying used cars from Japan, all of these must be considered. Let us look at some of the best cars for sale in Ghana: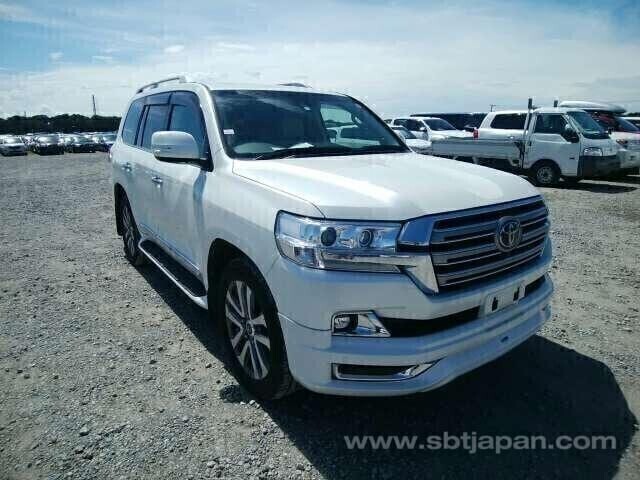 Toyota Land Cruiser, designed and manufactured by one of the leading Japanese automakers Toyota Motor Corporation in 1951, is Toyota's best-selling four-wheel drive vehicle. Moreover, the Toyota Land Cruiser is one of the Sport Utility Vehicles that has earned a unique place in Ghana's automobile sector.  
Furthermore, it is well-known for being a hardtop, brand recognition, security measures, a stunning interior, and a spectacular exterior. It is equipped with an 8-cylinder, 5.7-liter engine with four-wheel drive. Additionally, the car guarantees good fuel economy.  
As a result, you may easily drive this vehicle in congested areas and when the roads are in good shape. In addition, the engine immobilizer is one feature that makes a Land Cruiser the ideal fit. Other features include the emergency brake help, rear height adjustable, and stability control. 
Specifications At A Glance 
4461 CC Displacement  

All-Wheel Drive Drivetrain 

04 Valves Per Cylinder  

Front & Rear Power Windows  

Anti-Lock Braking System 

Front & Rear Ventilated Disc  

Electronic Stability Program 

Electronic Brake Assist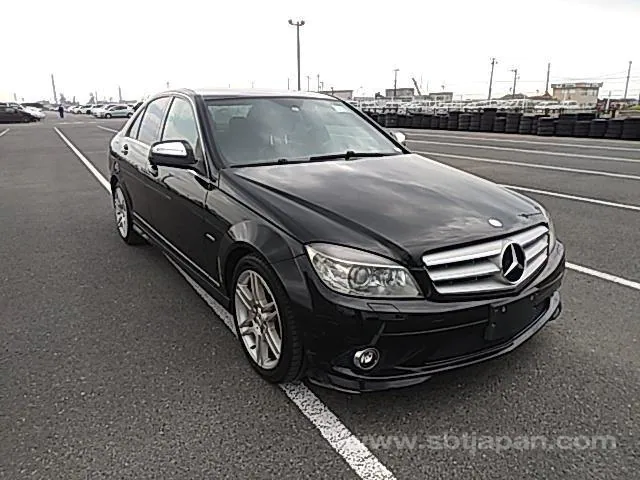 The Mercedes Benz C-Class, designed and manufactured by German automaker Mercedes Benz, is among one of the best cars for sale in Ghana. It is because the strategy primarily targets the country's top industry contributors. However, it has also drawn interest from the middle class in the last few years.  
Moreover, the Mercedes Benz C-Class ensure that the customer is within their budget as it offers decent fuel efficiency and economy. Therefore, individuals are drawn to luxurious used cars in Ghana. The model is also included on a list of Ghana's top-used vehicles. You can inquire about prices for used automobiles in Ghana by contacting SBT Ghana.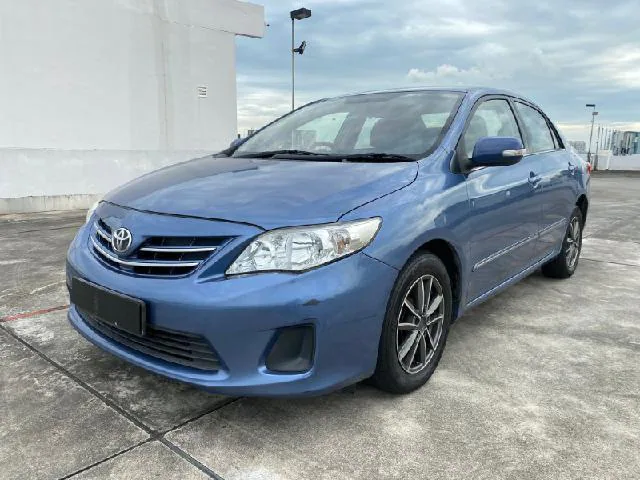 In the long run, Corolla has long been one of the most sought-after car models worldwide. Additionally, it has built and maintained a solid reputation in the Ghanaian market. The vehicle is among the most reasonably priced cars.  
You may find Corolla from different generations on SBT Ghana. Moreover, in Nigeria, it has gained massive popularity. The vehicle is trustworthy and has received outstanding reviews for handling and safety from customers all over the world.  
The most common trims of this vehicle were older ones, but Ghanaians are increasingly lining their streets with the newest Toyota models, thanks to the country's expanding prosperity.  
Furthermore, the Toyota Corolla is equipped with a 1.8-4-cylinder engine, 132 horsepower, and other features such as electronic stability control (ESC), child safety locks, dynamic stability control (DSC), a fold-down backseat, front and side curtain airbags. In addition, the estimated MPG of the vehicle is 26 within the city and 35 on the highway, making this car a deal. 
Specifications At A Glance 
Continuously Variable-Speed Automatic Transmission 

All-Wheel Drive & Front Wheel Drive 

Rear Door Child Safety Locks 

Double Overhead Cam (DOHC) Same Type 

Front & Rear Stabilizer Bar 

Front Independent Suspension 

Pre-Collision Safety System 

Lane Departure Warning Accident Avoidance System 

Stability Control 

Traction Control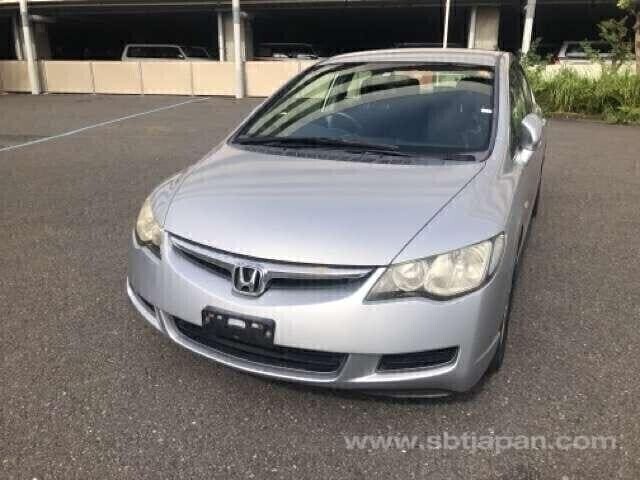 One of the most impressive vehicles that undoubtedly ranks among the most sought-after used cars from Japan is the Honda Civic. Honda has maintained a robust reputation in the automobile market for many years.  
It provides some of the most dependable and long-lasting cars. Moreover, the Honda Civic is a fuel-efficient, fast, and reliable compact car. You can count on the Honda Civic to provide comfortable and convenient rides. 
Specifications At A Glance 
Engine Displacement – 1799 Cc 

No. Of Cylinders – 04 

Max Power (Bhp@Rpm) – 139@6500 Rpm 

Max Torque (Nm@Rpm) – 174@4300 Rpm 

Seating Capacity – 05 

Transmission Type – Manual 

Fuel Tank Capacity – 47.0 Liters 

Body Type – Sedan 

No. Of Cylinders – 04 

Valves Per Cylinder – 04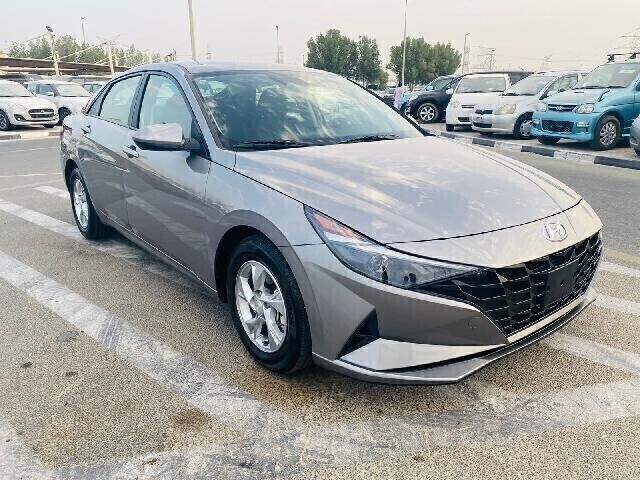 One of the most commonly purchased automobiles from SBT Ghana is the Hyundai Elantra. Even though the brand has changed over time, it is still one of the leading South Korean multinational automotive manufacturers. Moreover, they have substantially invested in developing trims to address their clients' shifting needs and demands.  
In addition, the Hyundai Elantra is currently the leading automobile seller in the West African country Ghana. The spacious interior of the midsize, compact vehicle is artistically designed. Overall, it offers the ideal travel experience for both drivers and passengers.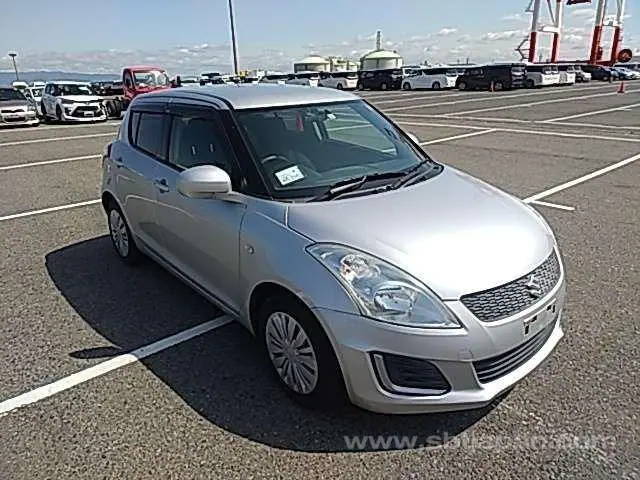 Suzuki Swift is a super-mini 5-seat hatchback with dimensions of 3480 mm in length, 1735 mm in width, and 2450 mm in wheelbase. Depending on the trim, it possesses a manual or automatic transmission and a mileage of 21.21 km.  
Moreover, the vehicle is equipped with driver and passenger airbags, an air conditioning system, an anti-lock braking system (ABS), and several other important features that contribute to the car's popularity in Ghana.  
The Toyota brand is the most popular car for sale in Ghana, though preferences vary from person to person. As previously said, prices, fuel consumption rate, and maintenance are Ghanaians' three main variables when purchasing automobiles. 
Conclusion  
From Suzuki to Toyota, all the automobile designers and manufacturers have been adding developments, benchmarks, and variants to the vehicles they manufacture.  
However, in the West African country Ghana, the natives prefer Toyota vehicles over other vehicle brands. On the other hand, the overall competition in the automotive industry is high as customers are looking for used and affordable cars for sale in Ghana.