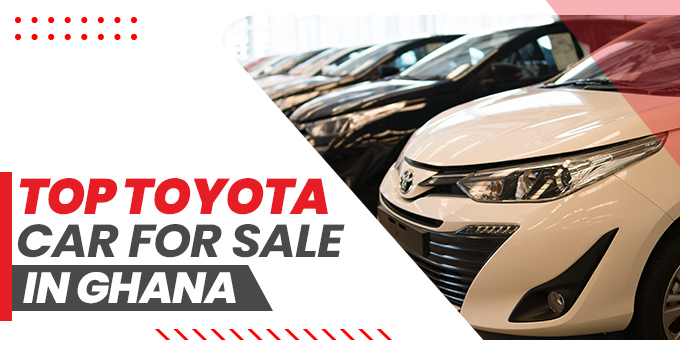 Toyota cars have a global following, and the manufacturer has millions of satisfied customers. The cars provide safety, comfort, luxury, innovation, and fuel efficiency, all in an aesthetically pleasing package. It has a wide variety of cars among which people find what best suit their needs. Many countries around the world have Toyota cars running more than others. Their quality and designs are top-notch, offering variety that fits a broad spectrum of needs. A key feature of Toyota cars is their reliability. You can invest in a Toyota car and spend years without any worry.
Toyota can be one of your best avenues to take into consideration if you're in Ghana and looking for a dependable vehicle. In this article, we will highlight the top Toyota vehicles for sale in Ghana, along with their specifications, costs, and reasons for their popularity. Toyota, an established automaker known for producing dependable, durable, and affordable vehicles, manufactures these vehicles.
Toyota Cars
The brand Toyota is a Japanese carmaker that creates a variety of vehicles, such as hybrids, SUVs, pickup trucks, and sedans. They are renowned for their excellence, effectiveness, and fuel economy. Loyal customers always choose Toyota because they like Toyota's smooth handling, luxury looks, and comfort. It has a variety for families, officials, adventure seekers, and many more. It has been following its standards and improving its products since day one. This explains why it attracted such a large following and admiration from people all around the world.
Toyota cars are among the most popular automobiles in Ghana, and both traditional and online auto markets have a good selection of them. People buy both new and used Toyota cars in Ghana. This is because even Toyota's used cars are reliable if purchased after a proper examination. The only important thing is to conduct proper market research before buying to get the right vehicle for a reasonable price.
Check Our Blog on  Import Car In Ghana From UAE
Top Cars In Demand From Toyota
The following are the top Toyota cars in demand in Ghana: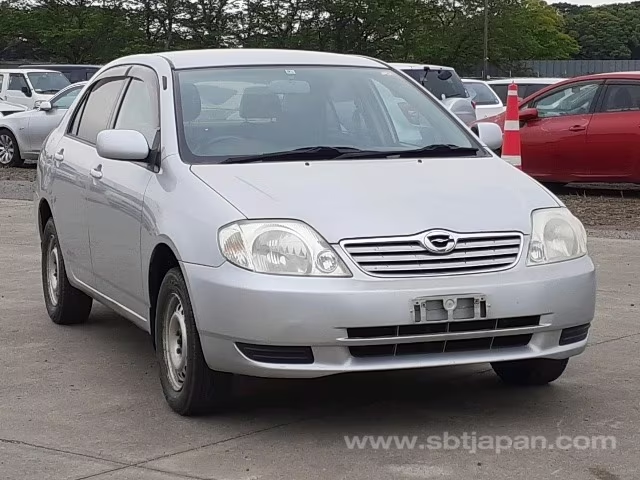 The Corolla is a well-liked compact sedan that is praised for its dependability, affordability, and efficiency. A 1.8-liter engine inside it is capable of producing 139 horsepower and 126 lb-ft of torque. The vehicle is perfect for small families thanks to its roomy and comfy interior.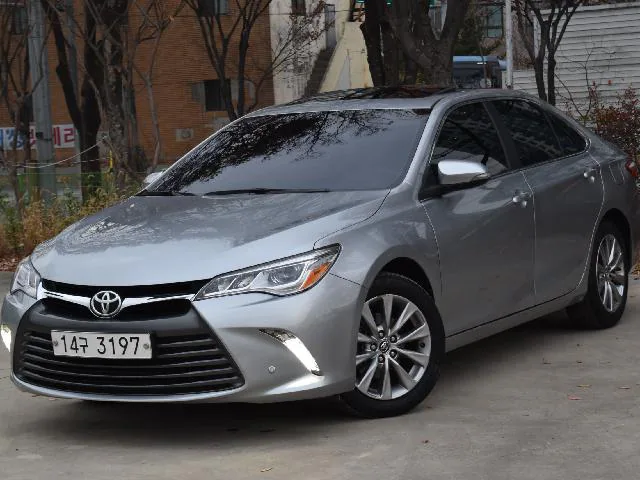 A midsize sedan with a reputation for comfort, dependability, and safety is the Toyota Camry—a 2.5-liter engine with up to 203 horsepower and 184 lb-ft of torque powers the vehicle. The vehicle has a sophisticated look, cutting-edge safety equipment, and a roomy interior.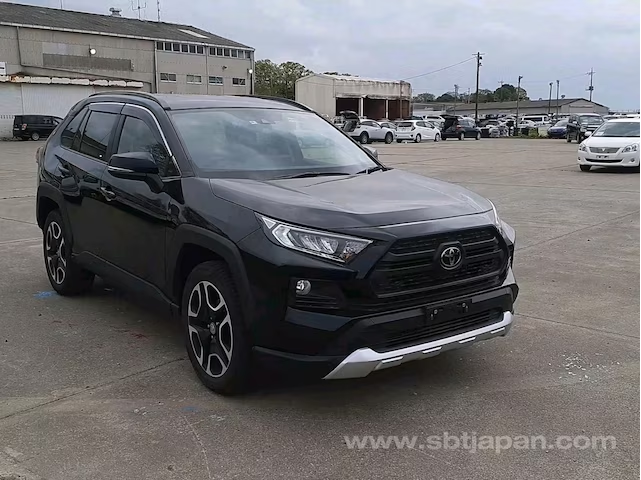 The Toyota RAV4 is a well-known compact SUV that people adore for its adaptability, power, and fuel efficiency. A 2.5-liter engine supplies 203 horsepower and 184 lb-ft of torque. The vehicle also has a chic design, a roomy cabin, and cutting-edge safety equipment.
Although Toyota is known for many of its models, the above three cars have made the brand achieve heights of success. Toyota Corolla is one of the most popular sedans offering reliability, affordability, and fuel efficiency. Toyota Camry has also successfully attracted attention with its safety features and comfort. Even in the market of SUVs, Toyota has been successful. Toyota RAV4 is loved by people in many countries for its versatility and performance. Along with these three models, Toyota has lots more to fulfill consumers' needs. Its cars are in high demand, but the above three are at the top of the list.
Toyota Cars In Ghana
Just like any other country and market, Toyota cars are well-known in Ghana. People consider Toyota cars as reliable and comfortable in the region. Auto dealers and former owners are where people purchase new and used vehicles. Nonetheless, it is crucial that the buyer undertake thorough market research first to make sure the price provided is fair and the automobile is in good condition.
Toyota cars are readily available in car dealerships and online car markets in Ghana. Depending on your budget and preference, you can find both new and used Toyota cars for sale in Ghana. Some popular Toyota dealerships in Ghana include Toyota Ghana Limited, Auto Plaza Limited, and Rana Motors.
Used Cars For Sale In Ghana
If you are on a tight budget, you can still get a good Toyota car by considering the used car market in Ghana. Various online platforms and car dealerships sell used cars in Ghana, including Tonaton, Jiji, and Cheki. Buying a used car requires caution to avoid purchasing a vehicle with hidden faults.
One can get assistance from a mechanic to assess the conditions of the car internally. A layman might be unable to determine the internal faults and weaknesses, but a mechanic can surely tell by examining the car once. You should also take a test drive to learn how the car operates. A test drive gives you an indication of the condition, such as any noise while driving indicating there is an issue with the car. It lets you know if it is smooth to drive the car and so on.
Top Toyota Cars For Sale in Ghana
People in Ghana like Toyota cars. However, the demand for every Toyota car is not the same. People like some models more than others, so their demand is high. The following are some of the top Toyota cars for sale in Ghana:
Corolla: Ghana offers the Toyota Corolla, with costs varying from GHS 50,000 to GHS 150,000, depending on the year, mileage, and the general state the car is in.
Camry: Also available in Ghana, the Toyota Camry costs between GHS 70,000 and GHS 200,000, depending on the model year, mileage, and overall condition of the vehicle.
RAV4: Prices for the Toyota RAV4 in Ghana range from GHS 90,000 to GHS 250,000, depending on the year, mileage, and state of the vehicle.
Prices In Ghana
The cost of Toyota vehicles varies in Ghana depending on a number of variables, including the year, model, mileage, and overall condition of the vehicle. Generally, Toyota cars in Ghana are affordable compared to other brands, and you can get a good Toyota car ranging from GHS 70,000 to GHS 300,000. Due to its affordable prices and comfortable interior, people prefer Toyota more than other brands. Visit SBT Japan and get the best deals on used Japanese cars.
Final Word
Toyota cars are popular in Ghana, with many opting for them due to their quality, reliability, and durability. The Toyota Corolla, Toyota Camry, Toyota RAV4, and Toyota Hilux are among the most popular Toyota vehicles in Ghana. While new Toyota cars are more expensive than used ones, buying a used car in Ghana requires caution to avoid counterfeit vehicles and unscrupulous sellers.