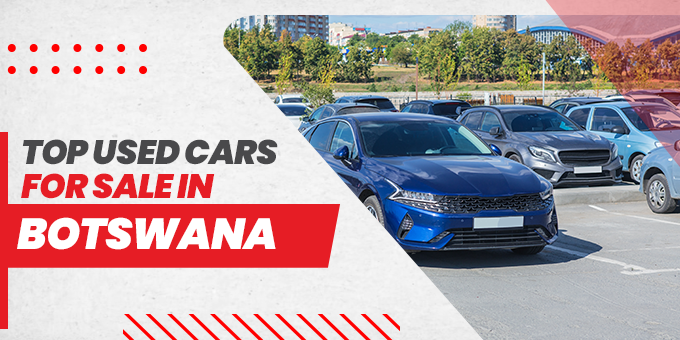 Suppose you are looking to buy used cars for sale in Botswana. In that case, you will usually face a relatively large selection of available models. Moreover, you will also encounter Japanese used cars in particular, which are also very popular in this South African country. 
Botswana has a population of more than 2.3 million. Moreover, Botswana is home to a growing automobile industry as one of the most prosperous economies in Southern Africa, with a strong growth position. 
Used Cars For Sale In Botswana 
Resellers like SBT Botswana offer you a wide range of second-hand cars for sale in Botswana. In addition, you can buy the most popular Japanese models in the country at quite good prices. 
So let's look at some models of used cars for sale in Botswana that are extremely popular in Botswana.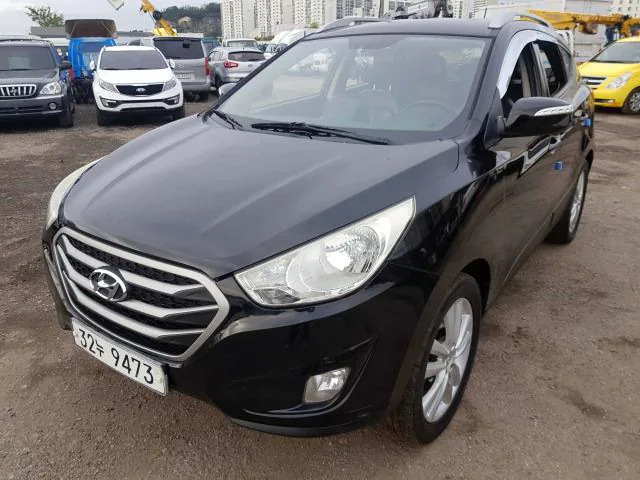 The Hyundai Tucson is a sports utility vehicle introduced in August 2004 by the Hyundai car brand, which was replaced in 2009 by the ix35. The Tuscon is available either with the front or all-wheel drive. It shares the technical basis with the Kia Sportage.  
The Tuscon is available in four different equipment lines. The basic trim is typical with light-emitting diode daytime running lights, an audio system, and air conditioning. Moreover, it also includes Bluetooth hands-free.  
The 'Trend' offers more comfort, with automatic air conditioning, a heated steering wheel, heated front seats, or a rear parking aid. External distinguishing features are roof rails, fog lights, underrun guards, and light-emitting diode rear lights.  
The 'Style' trim level features front and rear parking assistance, a reversing camera, a rain sensor, an automatically dimming rear-view mirror, or a radio navigation system. In the summer of 2018, Tucson underwent a facelift. The sporty equipment variant N-Line was available in the spring of 2019. 
Hyundai presented the first look at a new Tucson in 2019, and the production model was introduced a year later. For the first time, the series will also offer hybrid drives in this variation.  
Hyundai presented the sportier N Line in January 2021. The interior of the Tuscon also consists of a 10.25-inch center display. Instead of manual knobs and dials, there are now capacitive touch panels. The Santa Cruz pickup, available in North America since 2021, is based in Tucson.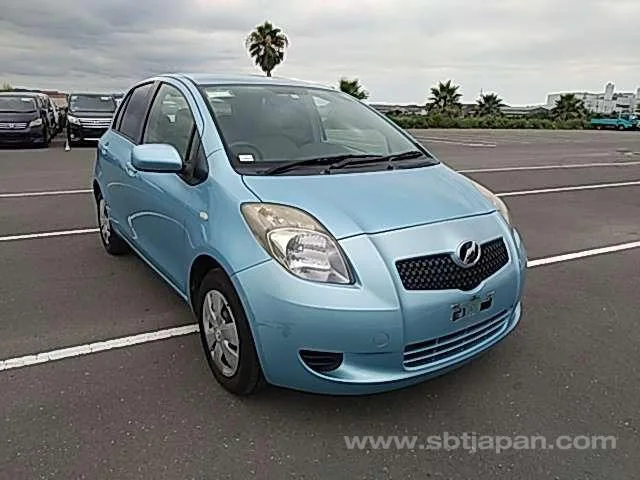 The Toyota Vitz is designed and manufactured by one of the leading Japanese car manufacturers, Toyota Motor Corporation, and is one of the best second-hand cars for sale in Botswana. It is known to be a dependable subcompact hatchback car for several drivers. On the other hand, it has constantly advanced over the years to grow into the desired vehicle for individuals looking for an inexpensive vehicle with several out-of-the-box features.  
In addition, the specifications of the Toyota Vitz outshine industry rivals within the same price range, such as Daihatsu, Nissan, Suzuki, etc. Besides, Toyota Vitz possesses five-speed manual transmission and is available in four grades: 
1. Toyota Vitz RS – 1.5L 1NZ engine 
2. Toyota Vitz F – 1.0L engine or the 1.3L engine 
3. Toyota Vitz U – 1.3L engine or the 1.5L engine 
4. Toyota Vitz Jewela – EFI with VVT-i 
The interior of the Toyota Vitz is classy for individuals who are love stylish or sophisticated looks and are high-maintenance. Simultaneously, it is equipped with innovative features and cargo capacity for medium-sized items. In addition, it also allows drivers to personalize vehicle settings.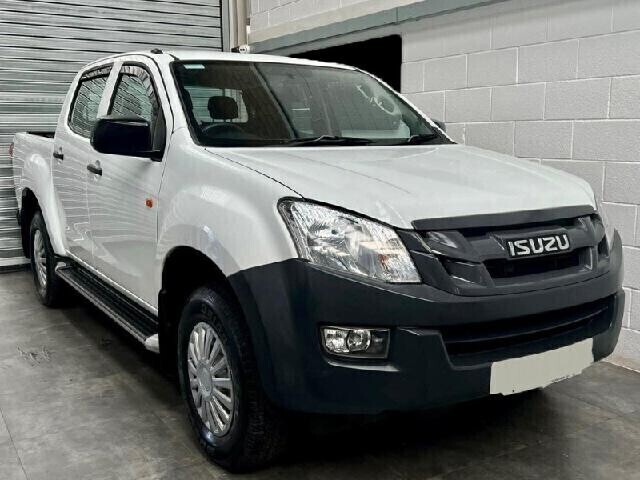 The Isuzu D-Max is a pickup truck from the Japanese automaker Isuzu Motors Ltd. that has been available since mid-2002 and is the inheritor of the Isuzu Faster. 
The first generation came onto the market in mid-2002. There were three variants of the D-Max:  
1. Space Cab  
2. Single Cab 
3. Double Cab 
Moreover, the car possesses three different engines 
1. A 3.0 l diesel with 120 kW (163 hp) and 360 Nm.  
2. A 3.0-liter diesel with 96 kW and 279 Nm of torque 
3. A 2.5-liter diesel with 100 kW (136 hp) and 280 Nm of torque  
The D-Max was the fifth generation of Isuzu pickups since the first pickup came into being in 1971. In July 2012, Isuzu introduced the second D-Max generation, and now the wheelbase has grown to 3095 mm and the overall length to 5295 mm.  
The D-Max comes in single, space, and double cabs. A 2.5-liter four-cylinder bi-turbo diesel engine with a maximum output of 120 kW (163 hp) provides the drive. The maximum torque of 400 Newton meters is at 1400 to 2000 revolutions. 
Both a 6-speed manual transition and a 5-speed automatic transmission are available. In May 2017, a facelifted version of the D-Max hit dealerships.  
The 2.5-liter diesel engine has been replaced by an equally powerful 1.9-liter diesel engine, which meets the Euro 6 emissions standard without urea injection. All 4WD models from 2012 have a towing capacity of 3.5 tons and a payload of 1.2 tons.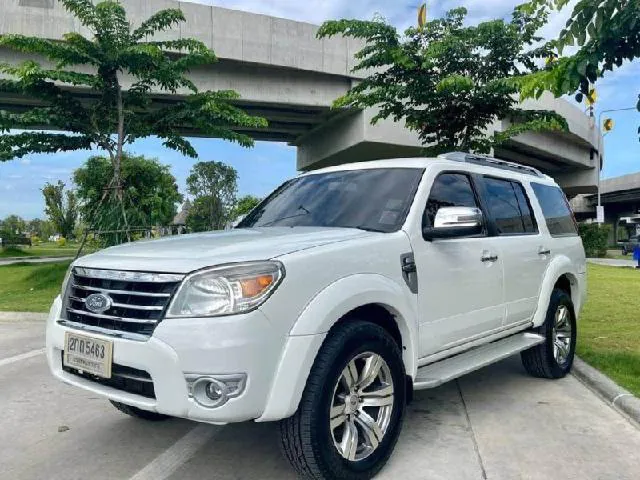 Another used car for sale in Botswana is Ford Everest. The Ford Ranger is a pickup truck produced by Ford Motor Company since the early 1980s and has gone through a wide range of updated new developments and facelifts throughout its history.  
In other markets, the Ranger is sold as a Mazda brand by the name Mazda BT-50 or, for example, in Vietnam and South Africa, as a Ford Everest. The Ranger under the model name Everest is also common in Botswana. 
In March 2012, a new model generation appeared, which is externally based on its predecessor and thus more clearly than before from its sister model Mazda BT-50, which was significantly changed with its 2011 model change. 
The engines include a 2.2-liter four-cylinder in-line diesel, optionally with 92 kW (125 hp) and 320 Nm at 1500 rpm or with 110 kW (150 hp) and 375 Nm at 1500 rpm, and a 3.2-liter five-cylinder in-line -Diesel with 147 kW (200 hp) and 470 Nm at 1500 rpm.  
The Ranger comes in XL, XLT, Limited, and Wildtrak trim levels. This generation of the Ford Ranger has extensive safety features. In addition to the anti-lock braking system (ABS) and driving dynamics control (ESP), hill descent control, a hill start assistant, trailer stabilization, a safety brake assistant, emergency brake lights, rollover protection, and a traction control system are standard. 
Everest's tank has 80 liters of space, and consumption per 100 km is around 6.9 liters, which is very economical for a vehicle of this size. 
Conclusion 
An excellent range of second-hand cars for sale in Botswana is available from various car dealers such as SBT Botswana, particularly in major cities such as the capital Gaborone. As everywhere, you should carefully compare the different offers to find the best deal for you and your preferred car.