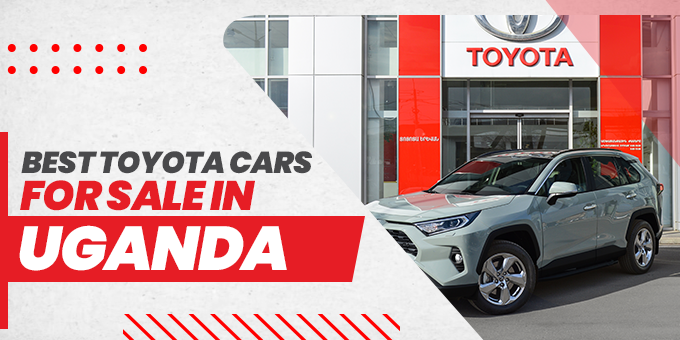 The Toyota group in Uganda is owned by Toyota Tsusho Corporation, which is a subsidiary of Toyota Motor Corporation. Moreover, it was founded in 2005 and is authorized to sell brand new and used Toyota cars and parts throughout the East African country, Uganda.  
Furthermore, Tsusho Corporation is the only business with a license to sell Toyota cars for sale in Uganda. Moreover, they also provide Toyota Manufacturer's Warranty as they are the sole distributor of Toyota vehicles and parts in Uganda.  
The Toyota group in Uganda has more than 150 cars for sale in Uganda that can easily be found on SBT Uganda. These vehicles include: 
1. Toyota Land Cruiser  
2. Toyota Land Cruiser Prado 
3. Toyota Corolla 
4. Toyota Fortuner 
5. Toyota Camry 
6. Single Cab Toyota Hilux Pick-up  
7. Double Cab Toyota Hilux Pick-up 
8. Toyota Yaris  
Best Toyota Cars 
Japanese cars for sale in Uganda continue to be among the most well-liked vehicles in the global automotive markets today, regardless of the country. It is not only because of its dependability, effectiveness, and reasonable price but also because of the range of uses and the number of industries it can serve.  
Besides, Uganda is one of the nations that import a wide variety of used and brand-new Japanese Toyota cars for sale in Uganda. Seating space is one of the most important elements to consider when purchasing a family vehicle, and for a good reason. Buying a car for sale in Uganda that looks great and is reasonably priced but is insufficient to transport the entire family is silly. 
On the other hand, Toyota cars offer both quality and affordability along with sophisticated technology. Let us look at the best Toyota cars for sale in Uganda: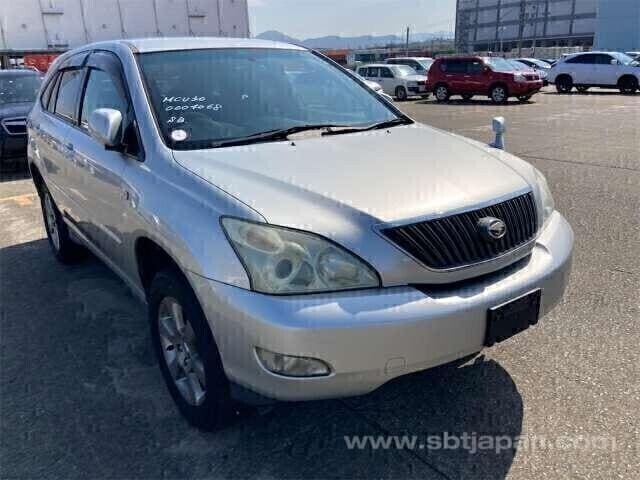 The Toyota Harrier, a five-door rebadged Lexus RX, was designed and manufactured by Toyota in December 1997. It is a mid-size crossover SUV that offers front-wheel drive and a four-wheel drive version. Moreover, it is currently in its fourth generation (XU60).  
The Harrier is famous for its luxurious interiors, strong engine, excellent fuel economy, and a large cabin with additional legroom. Additionally, it has a standard Pre-Collision System, Pedestrian Detection, Adaptive Cruise Control, Lane Departure Warning, and Adaptive High Beams. However, all these features are part of Toyota's Safety Sense 2.0. Other built-in features of the Toyota Harrier include: 
1. Driver & Passenger Airbags 
2. Curtain Airbags 
3. Side Airbags 
4. Hill Descent Control 
5. An Anti-Lock Braking System (ABS) 
6. Electronic Brake-Force Distribution (EBD) 
The Harrier's Lexus heritage makes it an appealing option with a price range between UGX 8,815,397 (2,310 USD) and UGX 16,714,909 (4,380 USD).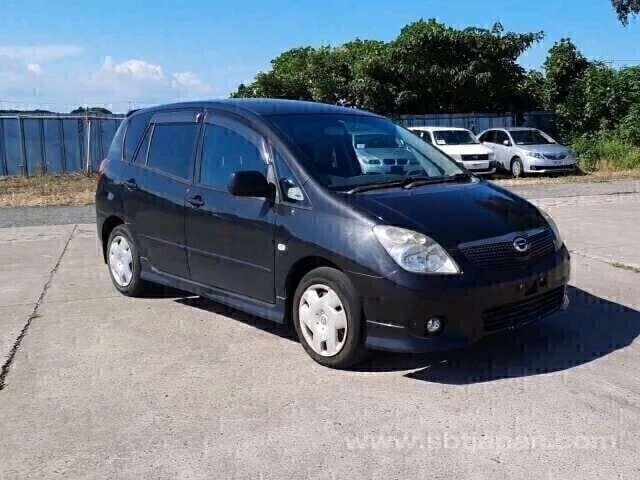 The most competitive Toyota car for sale in Uganda is the Toyota Spacio, also known as the Toyota Corolla Verso in other parts of the world.  
Toyota Spacio has a 1.6 or 1.8-liter gasoline engine and an automatic transmission. The two most important characteristics that set this MPV apart from others are its ease of use and excellent level of comfort.  
The five-seater and seven-seater Toyota Spacio comes with a choice of two petrol engines and a diesel alternative. Additionally, with prices ranging from UGX 20,000,000 (5,240 USD) to UGX 25,000,000 (6,551 USD), it has the ability to seize the highest market share by promising to do all it takes to make the riding joyful.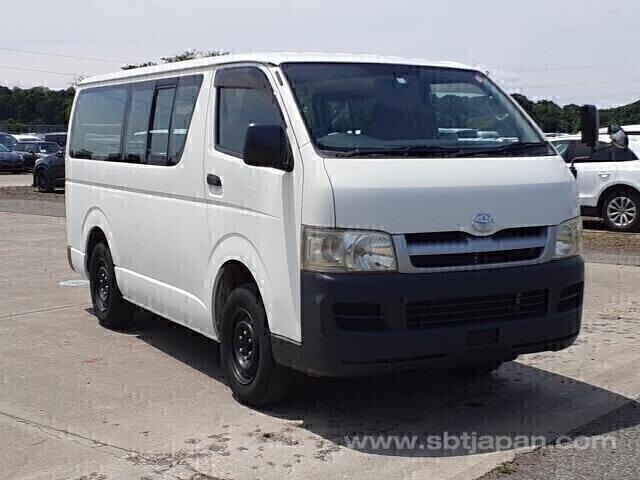 Since 1967, Toyota has been manufacturing three-door, four-door, and five-door Hiace light commercial vehicles. It has a strong engine, excellent fuel efficiency, a roomy cabin, and a huge cargo area, making it perfect for family and business use.  
All Toyota Hiace Van engines possess four, five, and six-speed manual and automatic transmissions. The Toyota Hiace Van is the ideal option for you, with a price between UGX 22,000,000 (5,728 USD) and UGX 24,000,000 (6,249 USD).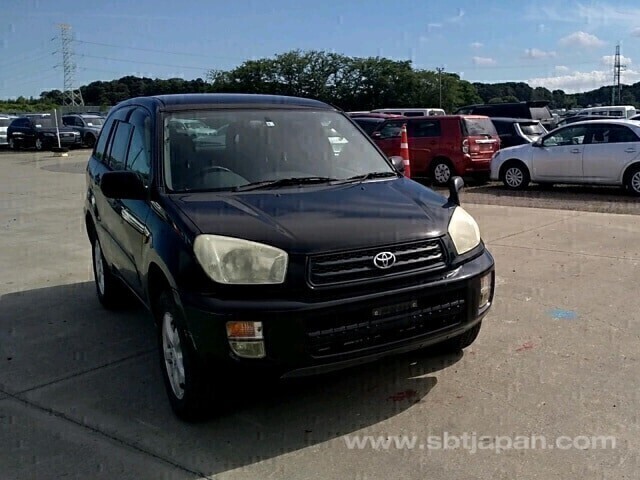 The Toyota RAV4 is a five-door Sport Utility Vehicle that Toyota Motor Corporation started designing and manufacturing in 1994. It is a perfect family vehicle comprising a spacious interior, special equipment, a strong engine, and decent fuel economy.  
Moreover, it possesses airbags for the driver and passenger, an anti-lock braking system (ABS), power windows, electronic brake force distribution (EBD), lane departure warning, and traction control. In addition, all these are included as standard equipment in the Toyota RAV4.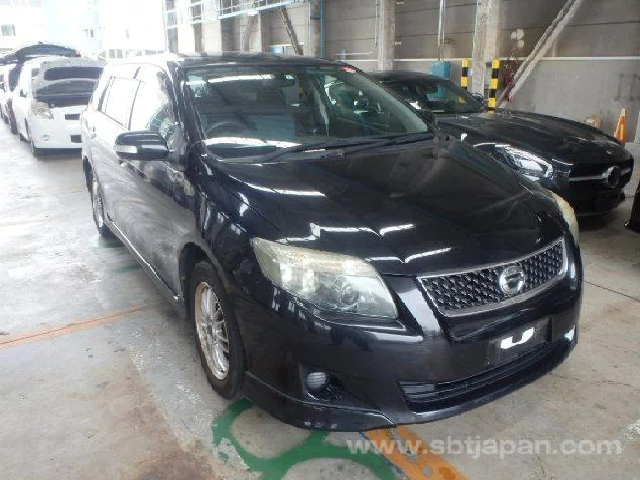 Finally, the Toyota Corolla Fielder is a front-wheel and four-wheel-drive station wagon that has five doors. It is popular all over the world because of its efficiency, characteristics, and dependability.  
The vehicle has a pre-crash system, electronic brake force distribution, anti-lock brakes, driver, passenger, curtain, and side airbags. Moreover, these features come as standard features of the Toyota Corolla Fielder.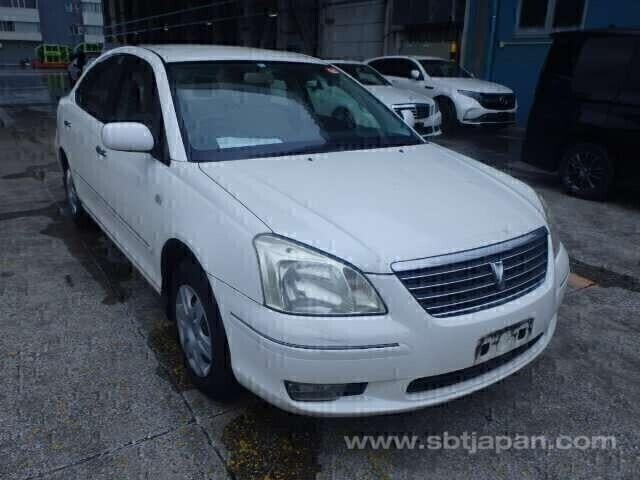 Another Toyota car for sale in Uganda is the Toyota Premio. It is a four-door sedan designed and manufactured by the Toyota Motor Corporation in 2001. However, the production continued until 2021.  
The car possesses a luxurious and stylish design along with top-quality features, decent fuel efficiency, and powerful engine performance. As a result, it makes Premio more attractive and popular to consumers across the globe. 
Also, Toyota released its second generation Premio in 2007. It possesses a 1.5L 1NZ-FE engine with a power of approximately 109 Pferdestarke (80 Kilowatt) at 6000 Revolutions Per Minute.  
In addition, the car for sale in Uganda possesses a torque of 13.9 kgm (136 Newton-Metre) at 4800 Revolutions Per Minute. The Toyota Premio also has typical features such as:  
1. Traction Control System (TCS) 
2. An Anti-Lock Braking System (ABS) 
3. DOHC 16 Valves with VVT-i 
4. Supplemental Restraint System Airbags  
5. Fog Lights 
6. Brake Assist (BA) 
7. Child Lock 
8. Navigation System With G-Book Mx Telematics Function 
9. Power Steering 
10. Power Windows 
Uganda Vehicle Industry 
The full-year sales in Uganda for 2020 were 1,815 units, a 29% decrease from 2019 due to the inflation during the COVID-19 Pandemic. Even though the Ugandan market had a very bad start to 2021 (selling 400 units only, representing a 31.8% drop in sales compared to 2020), sales began to recover again, with 420 units sold, representing a 167.2% increase in sales.  
In fact, approximately 1,538 full-year sales were reported for 2021, a 15.3% decline from 2020. Nissan (-26.9%), the second-place brand this year, lost 2.8% market share, trailing Toyota (-1.1%), which gained 7.8%. Third-placed Mitsubishi (-35.5%) saw a 2% market share loss. With 311 sales (+2.6%) and a market share of 22.8%, the Toyota Hilux continues to be the most popular car for sale in Uganda. 
Conclusion  
In Uganda, Toyota steadily gains safety, comfort, and style, giving the experience a new definition. As the top automaker in Uganda, Toyota has achieved a significant milestone. The company also makes sure that higher-quality vehicles equipped with cutting-edge technology are environmentally friendly.  
The list above makes it simpler for you to find fuel-efficient Toyota cars for sale in Uganda while wanting to buy them and experience cutting-edge motoring with Toyota at your convenience.