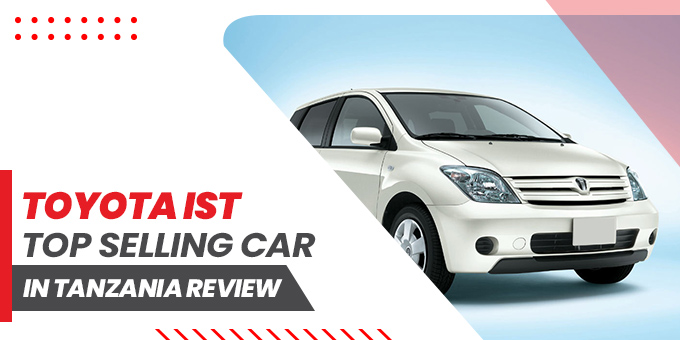 Introduction
Toyota IST is one of the most popular cars in Tanzania. It has been in the market for over a decade, becoming the go-to car for many people in Tanzania. In this article, we will review the Toyota IST and its features. We will also explore why it is the top-selling car in Tanzania and compare it to its competitors.
The Toyota IST is a subcompact SUV that came into the market in 2002. It is available as a 3-door and 5-door hatchback. The Toyota IST is a likable option due to its reliable features and excellent fuel economy. It comes in a 1.3-liter or 1.5-liter engine capacity and is available in both automatic and manual transmissions.
Design and Features
The Toyota IST has a unique and attractive design that sets it apart from other subcompact cars. The roofline is high, and the cabin has enough space for passengers to sit comfortably and stretch their legs.
Furthermore, the dashboard is well-placed with easy-to-reach knobs for air conditioning and the CD player. The vehicle comes with power steering and power windows. In higher-end models, you can also find features like keyless entry, rearview camera, and push-button start. Visit our website to check Toyota IST for sale in Tanzania.
Fuel Efficiency
One of the biggest selling points of the Toyota IST is its fuel efficiency. The vehicle can achieve up to 20 kilometers per liter, making it ideal for people who want to budget their fuel costs.
Reliability
The IST is another example of how dependable Toyota vehicles are reputed to be. The car is constructed with premium components that are meant to last for many years. Additionally, it is inexpensive to keep and requires little maintenance.
Safety
The Toyota IST comes with a variety of safety features that keep passengers and drivers safe. Airbags, anti-lock brakes, and electronic stability control are a few of these. Additional safety measures, including traction control and a pre-collision system, are available on the more expensive variants. You can check the model you are getting thoroughly to ensure it has all the safety features you want.
These modern safety features make the vehicles safe to drive and protect the passengers in case of an accident. It's important to prioritize safety and not ignore the safety functions available in the vehicle, as these are very helpful in case of an accident.
Comparison with Competitors
The Toyota IST has several competitors in Tanzania, including the Honda Fit, Nissan March, and Suzuki Swift. All of these cars are popular in Tanzania, but the Toyota IST, as well as the older models, stand out in terms of their performance. It also has a unique design that sets it apart from its competitors.
Cost
The Toyota IST is a reasonably priced vehicle that is priced similarly to those of its rivals. The Toyota IST price in Tanzania varies depending on the model and features, but it is generally less expensive than other subcompact cars in Tanzania.
You can check the prices and availability of the car on the SBT Japan website for Tanzania. The filters on the website allow you to search for a model by price or check the prices from the lowest to the highest or vice versa.
Before making a decision, it's vital to perform some market research because the vehicle you ultimately buy will rely on your budget. Establish a budget and determine whether you can go over it before deciding on the type of car you desire. Once you know your budget, finding a vehicle within that range is easier.
Maintenance
The Toyota IST offers a cheap cost of ownership and is simple to maintain. To keep your car in good shape, auto experts advise scheduling regular maintenance. The maintenance cost for the Toyota IST is relatively low compared to other cars in its class.
Only if you maintain your vehicle and follow the maintenance schedule can you keep it in top shape. Vehicles undergo a lot of wear and tear, so you can't ignore maintenance. Routine maintenance is also budget-friendly, saving you from bigger and more expensive problems in the long run.
Toyota IST Through the Generations
Toyota produced the Toyota IST in three generations between 2002 and 2016, each with its own unique set of features and improvements.
First Generation (2002-2007):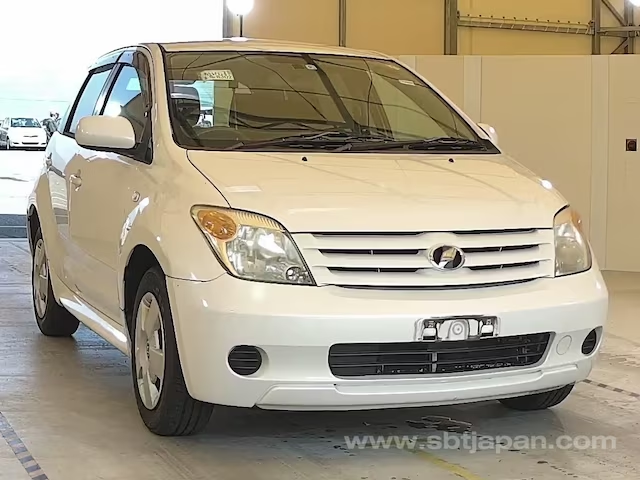 The first iteration of IST was released in 2002 and produced through 2007. Many of its characteristics are shared with the Toyota Vitz hatchback, on which it is based. The first generation IST is available with either a 1.3-liter or a 1.5-liter four-cylinder engine. It is available with front-wheel drive or all-wheel drive. The boxy appearance, high roofline, and unusual front grille of the first-generation IST set it apart from other subcompact SUVs on the market.
Second Generation (2007-2012):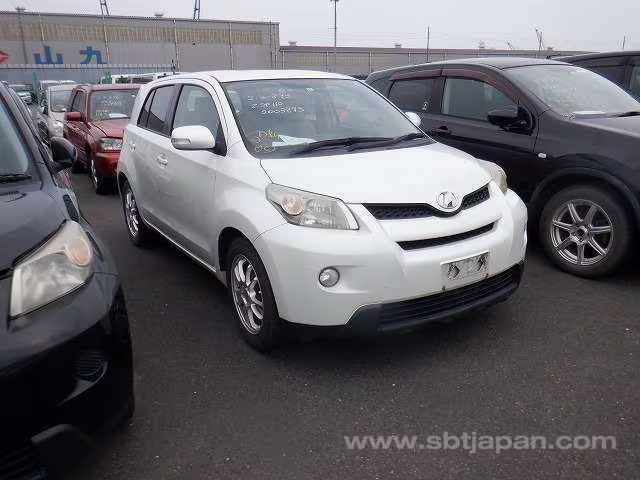 The second-generation IST was introduced in 2007 and was in production until 2012. Its platform is the same as the first-generation platform, but it features a brand-new exterior design. It is more modern than the previous one making the car look stylish.
The second-generation Toyota-IST is wider and slightly longer than the first generation of vehicles. It also has a more aerodynamic shape. Three engines are available for the second-generation IST: a 1.3-liter, a 1.5-liter, and a 1.8-liter four-cylinder engine. Both front-wheel drive and all-wheel drive versions of the automobile are offered.
Third Generation (2013-2016):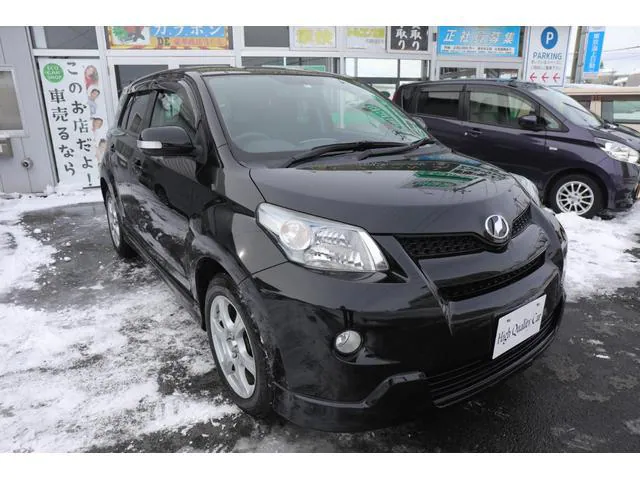 The third-generation IST came into the market in 2013 and remained in production until 2016. It is based on a new platform and has a completely new exterior and interior.
The third-generation vehicles are more aggressive looking, with sharp lines and a sportier stance. There are two engines available for it: a 1.3-liter and a 1.5-liter four-cylinder engine. It is exclusively offered as a front-wheel drive vehicle. The vehicle has a number of cutting-edge safety technologies, such as a lane departure warning system and a pre-collision system.
Overall, each generation of the Toyota IST brought its own improvements and upgrades, making it a popular choice among subcompact SUV buyers. The IST's reliability, practicality, and fuel efficiency make it a top choice among consumers worldwide.
Why is the Toyota IST the Top-Selling Car in Tanzania?
There are several reasons why the Toyota IST is the top-selling car in SBT Tanzania. Firstly, the Toyota brand name is reliable, and its vehicles last for long periods of time. They can easily withstand wear and tear.
Another reason that the Toyota IST is so popular in Tanzania is that it is fuel-efficient. Clients looking for a sensible option often prefer it, making it a well-liked choice. Additionally, it stands out from other subcompact automobiles thanks to its unusual style. It attracts attention on the road while giving you the comfort you and your family need when driving somewhere.
End Word
Tanzanians love the Toyota IST for a variety of reasons. It offers a comfortable driving experience because of its contemporary appearance and useful amenities. Tanzanians looking for a subcompact car should give the Toyota IST serious consideration.
You can find many makes, models, and Toyota IST price in Tanzania on our website. We are one of the biggest exporters of used Japanese vehicles. You can compare different models and refine your search by your choice. Our customer representative team is available to assist you round-the-clock. As an established exporter, we are well aware of industry norms and practices ensuring a seamless car purchasing experience for our clients.