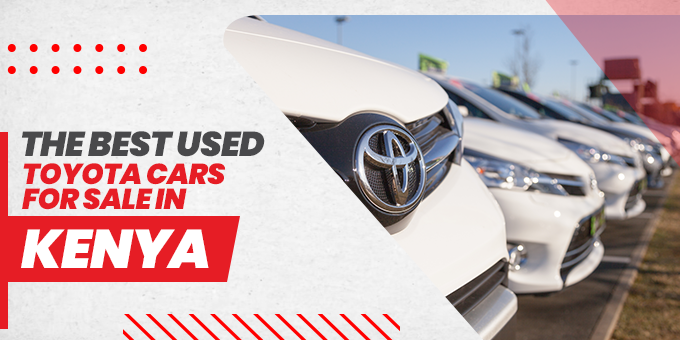 There is a variety of automobiles running all around the world, but only a few are able to match the standards of Toyota cars. It would not be wrong to say that almost all Toyota models are extremely family-friendly and are highly sought after by car enthusiasts who value reliability, comfort, as well as safety.  
However, as the Toyota cars do cost an arm and a leg, it is a bit expensive to maintain these vehicles. In short, it will definitely not be cheap to keep these vehicles in a premium condition. Yet for the remote future, the utility of Toyota cars is definitely immeasurable. Have a look at the list of the best used Toyota cars for sale in Kenya.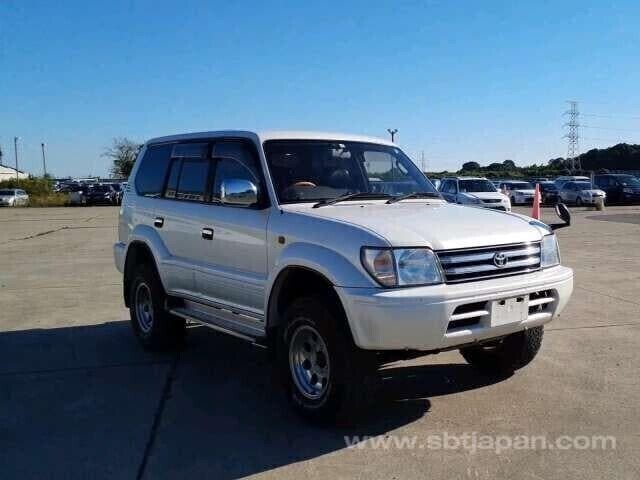 The Toyota Prado is a seven-seater SUV that is powered by both diesel as well as petrol engines. Given its performance and style, people love it across the globe. In Kenya, this car competes with the Ford Everest, Mitsubishi Pajero, Land Rover Discovery, and Nissan Pathfinder. 
In Kenya, petrol engines are prevalent mainly because of the reason that they are shipped from Japan. Japan used cars for sale are highly preferred in Kenya because of their efficient petrol engines. Toyota Prado offers 3 engines, including the 2.7 Litre petrol 2 TR-FE engine, 4.0 Litre petrol 1 GR-FE engine, and 3.0 Litre diesel 1 KD -FTV D4D engine. 
Generally, the Toyota Prado is a huge car by all means and has an elevated center of gravity, which gives you the ultimate performance. Harsh driving is strictly not recommended (as it is a universal rule for all 4×4s). 
The New Toyota Prado price in Kenya starts from over Ksh. 8,270,000 to Ksh.8,600,000.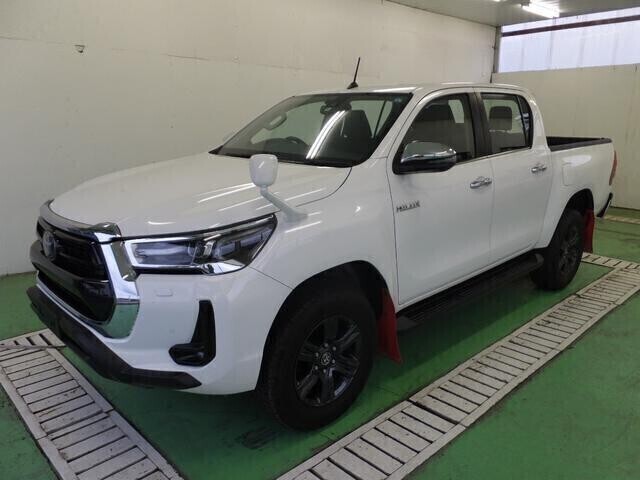 The famous Toyota Hilux is a tried and true workhorse that has been in the spotlight of commercial transportation in SBT Kenya for several years. It is very easy to spot older versions of this vehicle still running on the roads even after eons of mishandling. However, the recent versions have been reported to bring less hardy as compared to their predecessors. This is why the reliability of new versions has been put into doubt. It competes against Nissan Navara, Nissan Hardbody, Ford Ranger, Mitsubishi L200, VW Amarok, and Mazda BT-50. 
This is an economic vehicle that has been produced for about 8 generations since the year 1968. All of them share a close association with Toyota Fortuner and Hilux Surf by sharing a common stage. These vehicles differ from one another only in their construction and interior design. The Toyota Hilux has been one of the most popular Toyota cars for sale in Kenya for many years, and the credit goes to its versatility, due to which it is ideal for both private as well as commercial use. Moreover, it also comes in single or double cabs and offers both 2 WD and 4 WD. 
The Toyota Hilux 2017 offered a choice between 2 diesel engines. Including Common Rail 2.5 liter 2 KD – FTV Turbo diesel engine and the Common Rail 3.0 Litre 1 KD – FTV Turbo diesel engine. Both of the engines are connected to either a 6-speed manual transmission, 5-speed manual transmission, or 5-speed Automatic transmission.  
The Toyota Hilux double cab offers a spacious interior that can easily accommodate 5 adults. Having sufficient legroom also makes it an excellent choice for tall people who want to sit comfortably. Whereas the exterior of the Toyota Hilux is quite fresh and modern looking. It is extremely family-friendly and has certainly improved its look from its previous models. 
The New Toyota Hilux price in Kenya starts from over Ksh. 2,500,000 to Ksh. 8,000,000.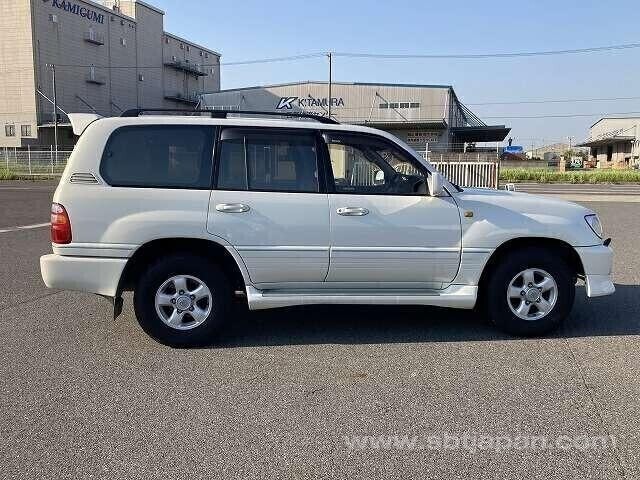 Undeniably the Toyota Land Cruiser has been the most extraordinary 4×4 in the world up till now. This vehicle is one of the most prolonged-running Toyota cars for sale in Kenya as well as all over the world since the year 1951. In Kenya, this motor vehicle is a prized possession of almost every high and wealthy. It is also known as the Land Cruiser V8.  
Under its beautiful bonnet, it comes with 2 engine options of 4.7 petrol engine and a 4.5-liter twin-turbo Diesel engine. The Petrol pump provides 234 kW at about 4800 rpm, whereas the diesel engine produces 200 kW at 3400 rpm. It is certainly a most potent 4×4. 
The New Toyota Land Cruiser V8 price in Kenya starts from over Ksh. 7,600,000 to Ksh. 9,000,000.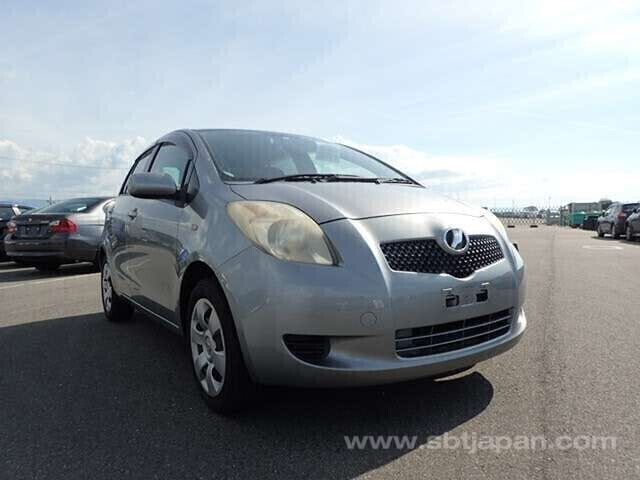 The effect of Toyota Vitz in Kenya has been gaining steadily as more and more people are appreciating the quality and reliability of this vehicle. The other vehicles that came before Toyota Vitz, such as the Toyota Starlet or VW Polo, never gained such success as Vitz. This Toyota automobile is easy on the pocket, comfortable, as well as fuel efficient. These factors are enough to trigger car enthusiasts to get their hands on this incredible car. Its competitors include Mazda Demio, Honda Fit, VW Polo, Suzuki Swift, and Nissan March.  
Toyota has been manufacturing cars ever since the year 1999, and it is being sold in Japan since then. Other markets sell it as the Toyota Yaris. The 1st generation was called XP10 and was produced from 1999 to 2005, while the 2nd generation was known as XP90 and was manufactured from 2005 to 2010, whereas the 3rd generation, called the XP130, is being produced from 2011 till the present. 
This Toyota automobile offers 3 engine options, including the 1.0 liter 1 KR engine, the 1.3 liters 1 NR engine, and the 1.5 Litre 1 NZ engine. These engines are connected to either a 4-speed automatic, CVT or a 5-speed manual transmission. It comes in both 2 WD as well as 4 WD. 
The new Toyota Vitz price in Kenya starts from over Ksh. 2,000,000.
One of the most popular used cars for sale in Kenya is Toyota Harrier. Its 3rd generation was introduced in December 2013. It was disassociated from Lexus RX and is now a completely different entity. The Harrier has been through massive changes, with the most remarkable change being its frontal remodeling. 
The Toyota Harrier has been produced for 3 generations starting from 1998 to the present. The 1st and 2nd generations were almost the same as Lexus RX, having a few variations. The 3rd generation competes with Mitsubishi Outlander, Nissan Murano, BMW X5, VW Touareg, and Mercedes M Class.  
It comes with 2 engine options, including a 2.0 liter 3 ZR – FAE petrol engine and a 2.5 liter 2 AR – FXE petrol hybrid engine. These engines are linked to a 7-speed super CVT-I transmission and come in both 2 WD and 4 WD. Although the hybrid model is only available in 4 WD. 
The New Toyota Harrier price in Kenya starts from over Ksh. 3,000,000 to over Ksh. 6,000,000.
Closing Words
Through this article, you can easily get a clear idea about the best used Toyota cars for sale in Kenya. There is a huge variety of Toyota cars that one can choose from, relying on individual preferences and needs. However, the above-mentioned list of Toyota cars for sale in Kenya must only act as a directory and should not put a brake on exploring other car options that Toyota gives an opportunity.