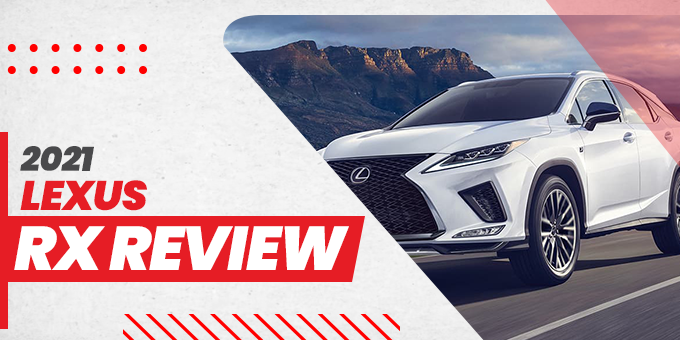 When it comes to buying a new or a used Lexus, you must know all its features. The new 2021 Lexus RX comes with sporty features and appearance. Not only that, the interior of the car is relaxing and comfortable. So, if you spend a lot of time in your car, then you're investing in the right thing.
Best Features
Some of the best features of the car include:
Fuel efficiency
Excellent ride quality
Comfortable interior
Attractive cabins
Hybrid car
Is Lexus RX 2021 a Good Car?
Coming to the main question, is Lexus RX 2021 worth it? The car is a complete package with an excellent interior, huge wheels, and comfortable seats. Not only that, the car has a great engine and ensures fuel efficiency since it's a hybrid car. The interior of the car is Glazed Caramel, which is extremely attractive.
Along with such benefits, the car comes with power-folding exterior mirrors, blind-spot monitoring, and rear cross-traffic alert. The car looks the best from the outside. If you love sporty exteriors and interiors, then this car is the best for you.
The amazing 12.3-inch touchscreen infotainment display will keep you entertained at all times. Don't worry, the car also comes with a 12-speaker audio system, in-dash navigation, and DVD-CD player to keep you entertained. Now that you know the gist of the car, let's move to the details!
Engine, Performance, and Transmission of Lexus RX 2021
When it comes to buying Lexus RX, you can purchase it in two flavors. You can either buy the RX350 models that come with a 3.5-liter V-6 or you can purchase RX450h that comes with V-6 and 2 electric motors. It's a smooth ride, so you will only enjoy it on your way!
Fuel Efficiency
If you're after fuel efficiency, then both models will stun you. Although one of the cars is hybrid and the other one is not, but you won't feel a difference in fuel consumption. Both cars won the fuel-economy test and proved to be the best option for people who likes a fuel-efficient car.
Car Interior, Cargo & Comfort
Are you crazy about luxury? Even a used Lexus can offer you that, all thanks to the talented manufacturers.
The Lexus RX 2021 comes with a classy interior with textured metallic or wood trims, soft-touch plastic, and soft leather. You can enjoy your smooth ride while having a great time with your car's infotainment system. The driver's seat is positioned at a good angle, so you don't have to frequently shift to drive properly.  Although the car looks amazing, it does not have great cargo space. You can probably fit one suitcase and that's it. The car promises comfort and does not make you feel any less about the purchase!
Safety in Lexus RX 2021
The Lexus RX 2021 comes with automated emergency braking, adaptive cruise control, lane-keeping assist, and lane-departure warning. If you're a safety freak, then this car is the best option for you. You will get plenty of features for your assistance and safety to ensure a great riding experience.
Is Used Lexus Worth It?
Buying a used car is always a hassle; however, the strained budget should not stop you from getting you to ride. If you're planning to buy a used Lexus might not be the worst option, if you are paying attention to the car's condition. Often people hurry in buying a used car, which is the only reason why they get scammed in the long run.
If you are planning to buy a used Lexus, then make sure to get it checked by a professional. Don't be in a hurry to buy a car as it is a huge investment that needs proper and thorough assessment. The best way is to get in touch with a dealer or buy a car from a private seller.
Final Words
Lexus RX 2021 is one of the best cars that you can buy for yourself. It's perfect for everyday use and gives great mileage. Your comfort is always promised with this car, therefore, you should not think twice before buying it.
Just like any other car, it has its shortcomings but does not make it a bad option. If you have the budget and you wish to buy a case that is not only aesthetically pleasing but offers a great riding experience as well, then this is the one for you.
From fuel efficiency to a comfortable interior, you will not be disappointed by investing your money in this car. It might cost a little, but the car will be your best investment of the year. The specifications and features of the car make it stand out from the crowd. Lexus definitely knows how to manufacture technology-driven incredible cars with enormous features. Try it out yourself!