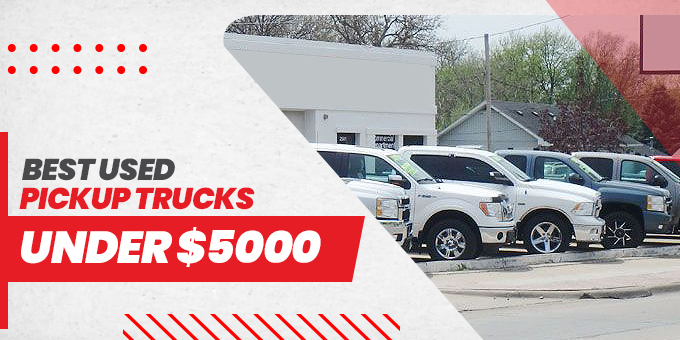 Pickup trucks are best for off-road traveling. Pickup trucks are highly beneficial whether you wish to travel in an open area or transport goods. Traditionally, pickup trucks became a static symbol.
Today, the growing inflation and the changes in the economic conditions have easily caught people's attention worldwide. Fortunately, when it comes to purchasing vehicles, you can easily find cheap pickup trucks. Moreover, different automakers have made it convenient by manufacturing different pickups in different ranges.
Additionally, you can select from the pickup trucks for sale under $5000. Among all the others, the Toyota pickup trucks have caught more attention because of their robust structure, durability, and reliability. If you need reliable 4X4 trucks, contact SBT Japan. Read on to find more about the best-used pickup trucks under $5000 that can easily satisfy your needs and demands.
6 Best Used Pickup Trucks Under $5000
These days used car dealers ensure the availability of different pickup trucks. Hence, if you wish to get reliable wheels, it's recommended to search for the best-used pickup trucks under $5000. The good ones can be found in this price range.
The purchase of pickup trucks has increased due to the various advantages. These are best for hauling and towing. Along with this, these vehicles are beneficial as a family car. Most of the famous models offer luxury features and customization facilities. Also, you cannot miss the versatility, safety, seating, and storage capacity.
When looking for pickup trucks under $5000, keep in mind that these come as two-wheel drive. Also, these have 200,000 miles on the odometer. The price, availability, and condition vary according to the local market. Hence, good research can help find trucks under 5000 that meet your vehicle and budget requirements.
Here is a list of the best-used pickup trucks under $5000. Of course, you can compare and choose any of these according to your preferences:
1.    Nissan Datsun Truck 
The Datsun pickup is a commercial vehicle, which has been in the market for long enough. For decades, Nissan has been known for producing high-quality vehicles that easily meet the standards and needs of people. Also, the safety features are commendable.
So, even if you're buying a used Nissan vehicle, you don't have to worry about the quality and condition. SBT Japan offers inspected used vehicles that meet the quality criteria. On the other hand, the Datsun model is best for trade and travel. Even the off-road experience is outclassed.
The Nissan Datsun pickup is more commonly known as Nissan Navara. It belongs to the fourth generation of Datsun. So if you're looking for the best pickup trucks, try this one. The car experts call it one of the most memorable models globally.
2.     Honda Acty Truck 2000
The Honda Acty Truck belongs to micro vans and pickup Kei trucks. When looking for reliable vehicles, Honda is one of the best choices as the Japanese automaker never fails to impress people worldwide.
It's an economical vehicle designed as an agile work automobile. So, when searching for the best-used pickup trucks under $5000, you'll come across this model. The truck lacks luxury options but has air conditioning and power steering. Also, there are a few options for customization depending on the trim you choose.
3.    Mitsubishi Minicab Truck 
The Mitsubishi Minicab truck is ruling the list of trucks under 5000. It is because these trucks were sold in copious quantities in the 90s. Thus, you can easily find the used ones when looking for pickup trucks for sale under $5000.
The Kei truck was first manufactured in 1966 and was sold specifically at one retail chain, the Galant shop. Over time, it replaced the 360 trucklets. Also, in 1971, the model went through many changes in terms of the interior and a longer cargo bed. Thus, this 4X4 truck does not fail to impress.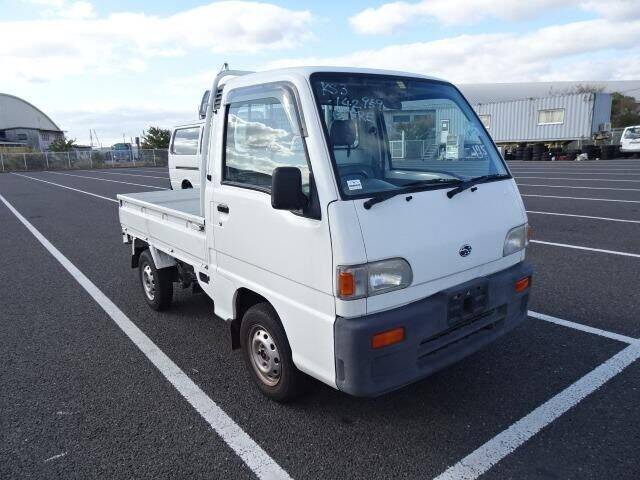 4.    Subaru Sambar Truck 1998 
The Subaru Sambar truck is another Japanese vehicle that is equipped with technology. Also, it's better known for reliability and durability. So, it's one of the finest options when looking for the best-used pickup trucks for under $5000.
The Subaru 4×4 truck offers pleasing aesthetics that prevent the pickup truck from getting outdated. Even the second-hand truck comes in incomparable condition. The Subaru has gained more attention with the increasing demand for the best pickup trucks. You can connect with SBT Japan to find the pickup trucks for sale under $5000.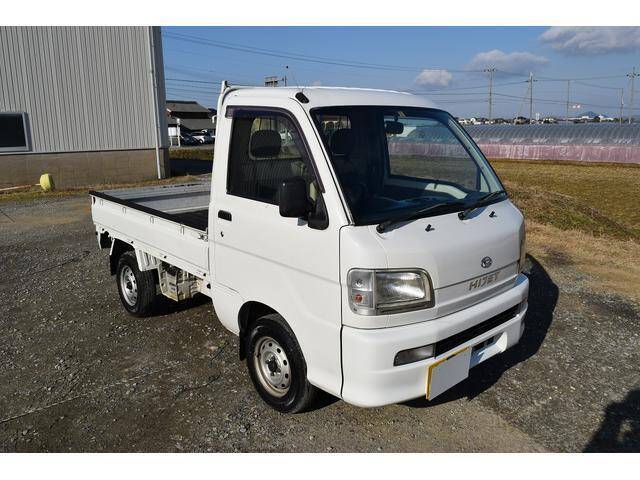 5.    Daihatsu Hijet Truck 1999
Daihatsu has been manufacturing and upgrading the Hijet trucks in the past few years. Hence, these commercial mini vehicles have easily attracted customers from different segments. It was launched in 1960.
When looking for the best-used pickup trucks under $5000, you can choose this too. Companies have long used their reliable commercial vehicle to transport material and finished goods. Hence, its demand is high. With SBT Japan, you can easily find Daihatsu Hijet trucks from different years in good condition.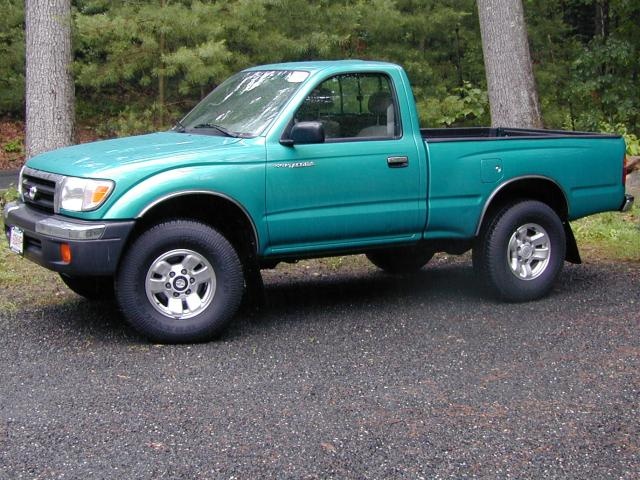 6.    Toyota Tacoma
Toyota has been leading among all the Japanese automakers. For decades, the company has been introducing new models and variants that have attracted customers worldwide. When it comes to quality, no one can question Toyota. So, if you're considering the purchase of budget-friendly pickup trucks, look for the Toyota best-used pickup trucks under $5000.
Toyota Tacoma is one of the famous Toyota pickup trucks. With the 6-speed automatic transmission, gas engine, and four-wheel drive, the 4X4 truck can easily compete with the existing pickup trucks for sale under $5000. You cannot miss this one as it's the most reliable and durable vehicle.
Additionally, you can also check the Toyota Pixis truck. Before choosing, you can compare the Toyota pickup trucks and select accordingly. Both these trucks are perfect for the on-road and off-road experience.
Also Read: Best Cars Under $3000 For Teenagers
Final Thoughts
Pickup trucks have achieved worldwide attention due to the benefits it offers. As the demand for Japanese used vehicles has increased, we have seen people looking for the best-used pickup trucks under $5000. So, the list mentioned above of pickup trucks can help you choose the right one.
At SBT Japan, you can find a range of pickup trucks for sale under $5000. These meet the quality and reliability standards and also meet your budget.
Among all these, the Toyota pickup trucks are the most famous. It is because these are reliable for long rides and can easily carry huge loads. But, on the other hand, the 4X4 trucks never fail to impress people. So, choose from the best pickup trucks easily available around you.