Since ages there has been a debate over the difference between coupe and sedan, car manufacturers define a two door car as a coupe and a four door car as a sedan. This term has been as a marketing tactic more than a difference between two rides, since one can find a four door coupe in the market these days and then it is technically wrong to call it a coupe however it fulfills the entire requirement to stand in this category.
Let's see how we can more accurately and legitimately define these two broad terms:
What is a Coupe?
Coupe is sporty look, two door and compact car which may contain two; to four seats designed in a style to accommodate two adults and two kids at the rear seats. The rear area is closed, limited and can help in comfortable seating of children. Adults may not be able to sit comfortably or fit in to the rear area in an ideal coupe.
Ideally any car which possesses 33 cubic feet area in the rear interior falls in the category of coupe, it has fixed top and designed with two doors strictly due to lack of space. This is the reason generally car manufacturers call a two door car 'coupe'. One can find a number of cars in the market which are manufactured with two doors however they have greater than 33 cubic feet area in the rear this may confuse the buyer. Such cars may fall in the category of two-door sedans according to their manufacturers though technically they are coupes. For instance:  Mercedes CL-Class, Ferrari 612 Scaglietti, Chevy Monte Carlo and Mazda RX-8.
What is a Sedan?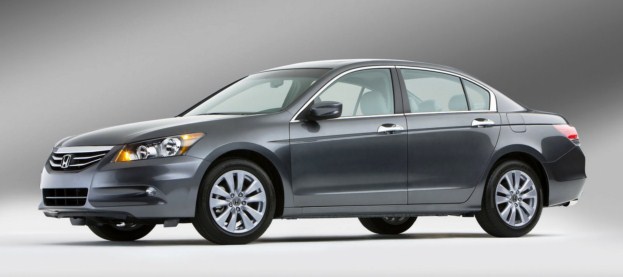 Sedan is easy to identify, more spacious car with a fixed top which can accommodate 4-5 persons. The car contains two seat at the front and three in the rear area for adults as well as kids.
Technically one can define a sedan as a car which is designed with greater equal to  33 cubic feet space in the rear area with comfy driving experience and best suited for a  family of 5 or a group of friends.
There is no point in manufacturing a coupe with four doors if it does not contain enough space in the rear area but there are numerous such examples in front of us Porsche Panamera and Aston Martin Rapide.
If you are a sports car lover buying a coupe with two door and compact space is a big thumb up however a person with a big family must go for a spacious four door sedan or at least a four door coupe!