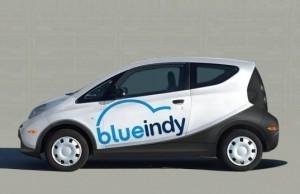 You have been reading about some electric car technology for quite some time and also dream to have one. But unfortunately the prices are way too much high for regular car buyer. today we are here to give you some good news about the electric cars.
Now you can get an electric car for just approx US $4. Yes it is true!
But the complete story behind it is not like that you will be the owner of the car but you can lend this car and take where ever you want for agreed time.
The tariff would be minimal for just $4 for 15 minute car lending.
So don't worry and just drive this extremely Eco friendly cars.
There was a lot of happening in the world regarding the adaption of clean energy cars. French EV entrepreneur has come with a partnership with Indiana and will make it the country's largest EV service.
This agreement has come in to reality after the initiative taken from the mayor on Indiana to take full advantage of clean energy or EVs.
The whole project will be completed in merely 8 months and start with a huge fleet of 500 Electric vehicles and 1000 charging stations. These charging stations will be fitted in 200 different locations.
The similar service has already been started in Paris and it's a quite success there. Mayor of the Indiana also mentioned that it will be the breakthrough for the US and his state will be a trend setter for entire United States.
The service is called bluelndy electric car sharing.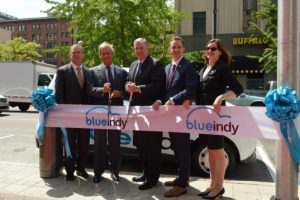 Mr. Bollore, the French entrepreneur has added his words that we have already deployed 3000 electric car equipped with our solution batteries around the world and we are pleased to get support from Indiana mayor and now residents and tourists will take the advantage of this amazing technology.