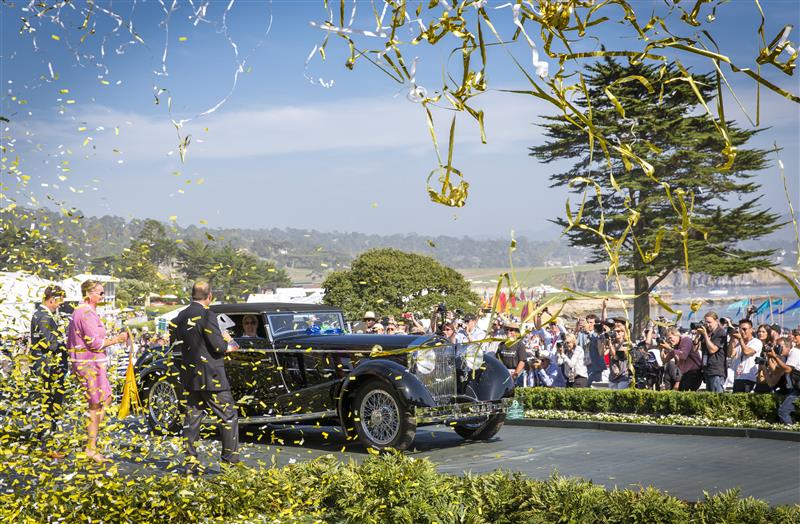 As the saying goes, old is gold, the pebble beach concours d'elegance 2015 is an astounding and legendary event. The festivity started off nearly six decades ago and was meant to be a friendly and happy-go-lucky race along the exotic and beautiful pebble beach. Eventually the 17 miles drive way turned out to be the enormous event that attracted and ensured participation by 85000 attendees and conducted exclusively car auctions, rallies, car shows and most lucrative car pageants.
The year 2015 witnessed the 65th annual pebble beach event with 20,000 enthusiasts marching across the field to enjoy and make most of the day. The official sponsor and time piece of the event was Rolex and the awards were extended to best and top notch models of each classification and category of cars. However, the overall classic and show stopper of the day was declared to be one of all the award achievers.
The big star amongst all the historical and vintage machines was gladly announced to be "the 1924 isotta frashini tipo 8A" – the gem of a car with most dignified and rich history to date.The vehicle was purchased by Carrosserie in early 1930s. It had four European owners previously and aged 90 years precisely. The beauty now belongs to Jim Patterson who is a regular participant of the most extravagant pebble beach concours. In an interview Jim Patterson exclaimed:
"Winning at pebble is an ultimate and big, hence I am bit overcome and emotional at the moment".
The concours judges has been quite generous this year and surprisingly named more winners in different vehicle classes. The selection criterion has surely been a tough with 220 entrants from 15 countries across the world, by the end of the day was cheerful!