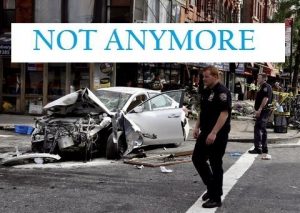 The front part of the car is more prone to accidents. In order to avoid such happening, the automobile industry is taking a huge leap in 2014. Unlike the most buzzed about Google Car, this very enhancement is not celebrated. Something that will help in reaching a new level of life saving experience on wheel also requires consideration.
Many big shots like Toyota, Subaru, BMW, General Motors and Chevrolet has already installed the update. The Toyota Prius V failed in meeting the standard of forward collision safety system previous year, but now the rating is given as advanced level this year. The BMW and Lexus have also improved its rating by enhancing braking capacity. The major models of BMW that had positive rating include the 3 series and 5 series. The General Motor also offers forward collision warning and auto brake facility in its models of Buick Regal, Cadillac CTS and Chevrolet Impala having the superior rating.
The future is expected to bring in strictness in collision and crash prevention standards, so it is high time that automobile companies start investing in it. While as end users should take a tension  free deep breath as safety is at the best now and will improve for good.