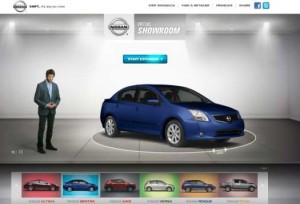 The advantages of Brick and Mortar system has long gone, as now it is not just about your real time existence but also, how much accessible are you. Talking about the Click only system that became a buzz word in 90s, the accessibility was high but the trust remained an issue. It was further complicated, with the greater percentage of online fraud. In order to carve niche the combination of physical existence and online presence should be mixed.
In automobile business, the concept of online sales was highly debated in the beginning. As the test drive factor, remained a controversial issue that had to be performed for mental satisfaction of customers. The verdicts from Pessimists were that people will never accept online sales as a medium.
Understanding this, the businesses that worked on providing online solution that counter this disadvantage. For that purpose, today whether it is the website layout or the online sales, those who have offline automobile processes experience are being hired.
Hence it is a good news for those who say that market has been cannibalized, by online businesses. It is the combination of knowledge and following trends that rules. Customer need authenticity to replace offline automotive showroom experience with online one. Literacy about car parts and overall working mechanism of your online business makes you better ahead in competition and customer acquisition.