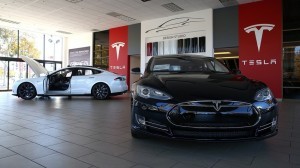 When it comes to electric cars, one name comes to our mind and that is Tesla. Tesla Motors is one of the American automobile manufacturing company and well known for its ground breaking car making techniques and also succeed in making world's first all electric car called "Tesla Model S" The car runs only on electric.. Yes
It is not a hybrid car; it is all electric car that comes with jumbo size batteries and all the energy store into them.
Despite of having those huge batteries Tesla Model S has enough room for passengers.
Another interesting feature of the car is that it does not have any mechanical engine to operate the car and it is quite obvious that it has nothing under the hood. Means you can put your entire luggage in it without worrying about anything.
Additionally it has 2 seats that can be adjustable and can also be used for kids. So this way this amazing car makes it 7 seater car.
We know now you are thinking about the physical appearance of the car and you probably are drawing a mini VAN or SUV kind of vehicle but we must tell you that you are totally wrong 🙂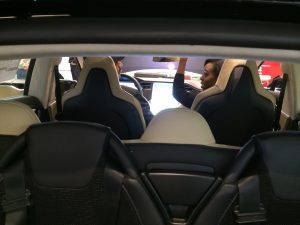 Tesla model S is all electric sports cars. Yes! It's a sports car and when you see it one word comes to your mind and that is WOW.
Let's talk about the fueling of the car… Sorry we mean charging of the car and we are very pleased regarding the progress of the Tesla motors as they are installing super charging station all over the US and main parts of Canada.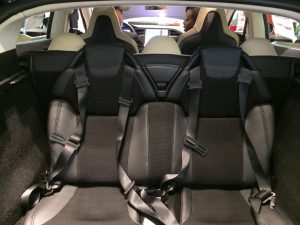 Not only in North America Tesla Motors has just recently opened its super charging station in china and Germany.
We are hopeful that the company will do remarkable success in giving not only green technology to the world but with a speed and style as well.