When buying a car that can be used as Taxi, the preference vary as compare to sedans used for personal purpose. That is the reason, the rule of game are completely different in such case.
Here it is more about the reliable option one brings with low maintenance requirement. For that a car that is durable enough is preferred. Although this must be kept in mind that an average taxi goes through approximately ten times more pressure. As a pressing combination of combinations of brake, clutch and accelerator is required. The spaciousness is one of the other important part to cater.
Hence the cars that are popular across globe for their spaciousness, mechanical efficiency and durability are as follows:
Toyota Camry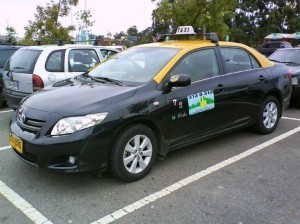 Coming from Toyota the number one brand for reliability straight from Japan, rules the taxi industry as well, with space to adjust a large number of people.
Honda Accord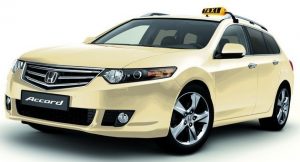 Honda has more expertise in offering performance, though reliability is also there with enough area to carry people.
Nissan Maxima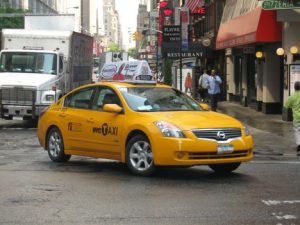 Taxi from Nissan are rear combination, though Maxima is most preferred among masses.
The HYBRID Toyota Prius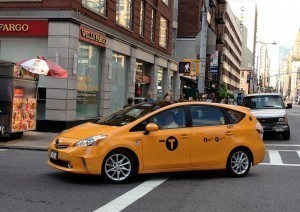 In modern day era of Hybrid, Toyota Prius is most used as Hybrid Taxi.