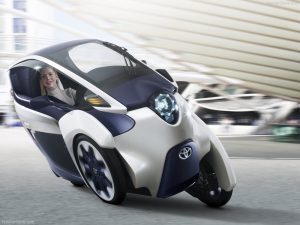 A big majority in this world travels by public transport or by motorbikes and we all listen to our elders that travelling on motorbike is not safe. Today we will discuss some great idea proposed by prestigious automobile maker Toyota.
Recently Toyota showcased its prototype mobile car hybrid called Toyota I- Road concept.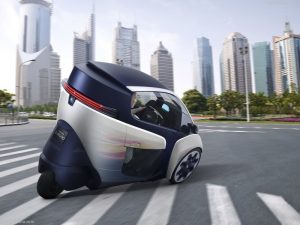 Apparently the concept seems to be very futuristic as it's very compact and ideal for urban landscape and on the other hand it's safe as well.
It's a 3 wheeler concept by Toyota but internally it feels like a full fledge car with high-tech interior and steering wheel.
During CES 2014, Toyota invited one of the big names in tech journalism "Mr. Joshua Topolsky" the editor- in – chief of "The Verge"
The initial though if Mr. Joshua was not that overwhelming because of the shape of Toyota I-Road, but in the end he also convinced to get one for himself.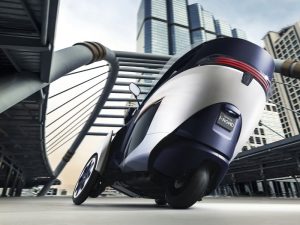 One Point he emphasized a lot was the handling of the Toyota I-Road and that was amazing.
In past we have seen several these types of technological work from different companies but none of them were shown up commercially. But this time we are expecting this Toyota I-Road to be appeared commercially and we have no doubts that it will be huge success for Toyota.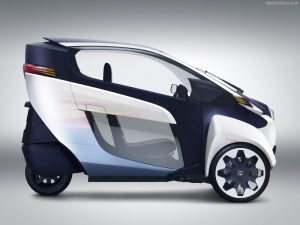 Not only had this, Toyota also going to launch its first fuel cell car called Toyota FCV in 2015. Initially the response was not that much encouraging for Toyota but after that when they explained the technology behind it then people realized that it can be useful as the world is going after alternate energy resources.
Take a look of the below video and enjoy!