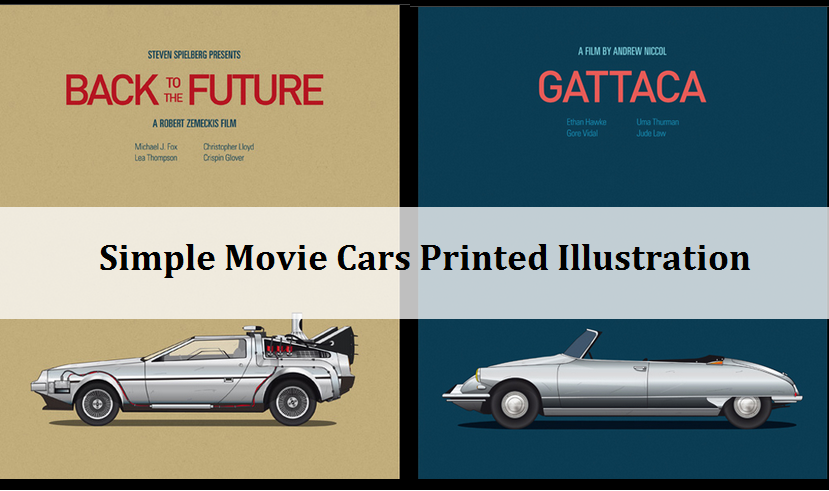 The movie cars have gained greater popularity over the years, with the models generating a fresh air season whenever we see it. The cars from past when the electronic and print media was not as developed as today the creativity with simplicity was the rule of game.
Without the help of 3D printing and advance cameras of today, the printed illustrations with the cars being the center of focus are discussed below.
Drive
Starting from the most recent print illustration, the Drive 2011 print illustration features the 1973 Chevrolet Chevelle Malibu. Though the print media is at the best now, but the pink background with silver car gives it a sophisticated entertaining look.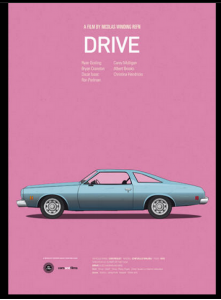 Gattaca
The movie features the 1965 Citreon DS Cabriolet and is simple yet elegant being the important car in this movie of 1997.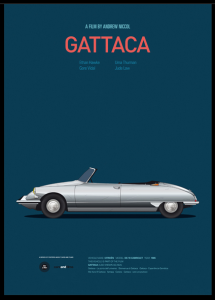 Taxi Driver
The 1970 Checker Cab best play an integral role in telling us the story. The print illustration having all yellow depicts the taxi to perfection.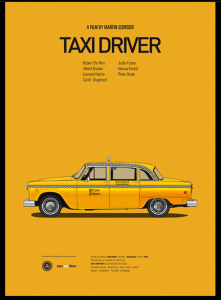 Back To The Future
The famous movie of 1985 is Back to the Future that is my personal favorite. It featured 1981 Delorean DMC 12 being the star of the show with the characters Marty McFly and his Doc. Emmett Brown.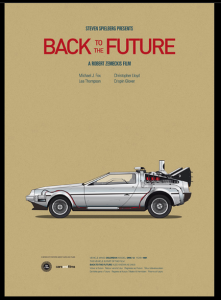 The Italian Job
The year 1969 brought in 1967 Austin Mini Coper S1275 in red color telling the story of Charlie Croker a gangster and his quest to complete an unfinished big job. The movie had a remake, but the original remained the master piece.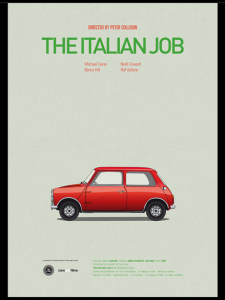 t
It revised many memories down the lane of childhood. Happy Memory experience!