Step#1:
Just login to your Facebook Account and Like our Facebook fan Page. Once you are landed on our fan page, click on Show Contest Photos.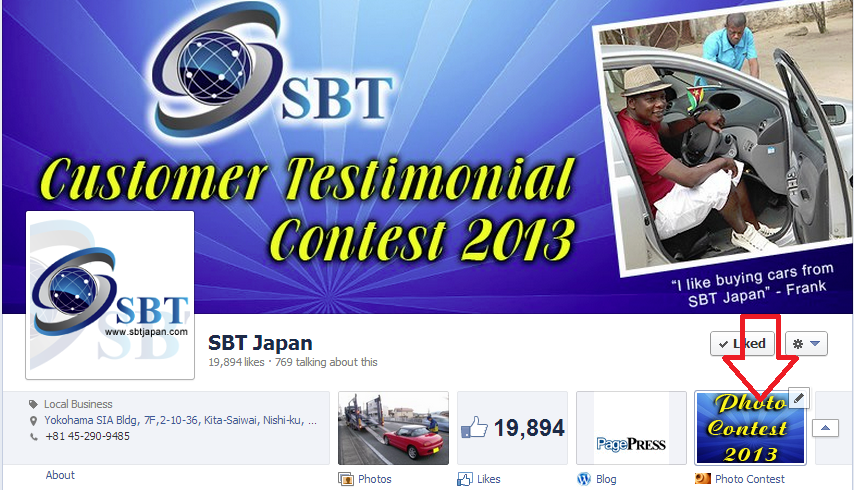 Step# 2:
Click the upload button on the next screen in order to upload your photo.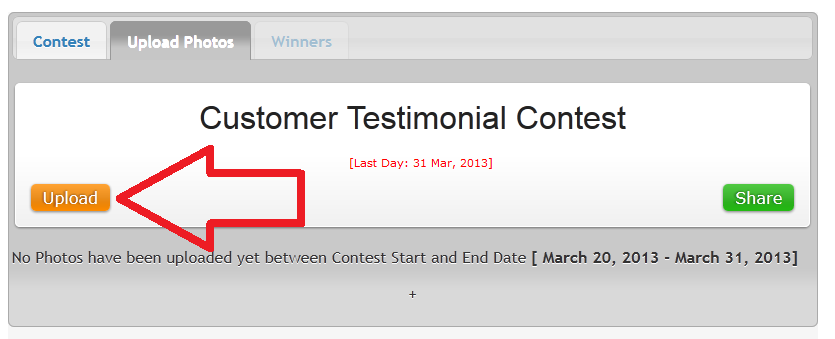 Step# 3:
Choose, Upload through Photo Contest option to upload your photo.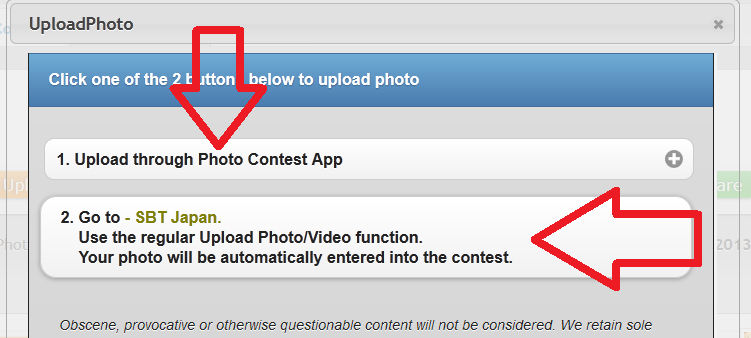 Step# 4:
Simply, browse and select your best picture along with your car that you purchased from SBT Japan.
Write your real Name in the caption so we can identify the testimonial which you will send us via email on linktous@sbtjapan.com.
Each entry will be evaluated on the basis of best photo and testimonial since it is the Customer Photo and Testimonial Contest.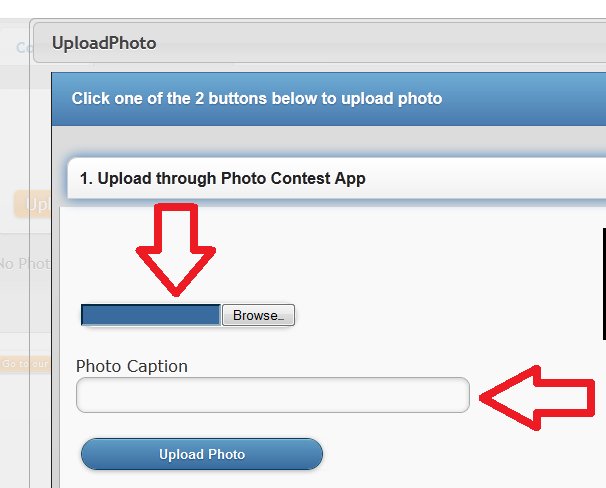 Step# 5:
The photo will take few second to upload , depending on your internet speed. So please be patient!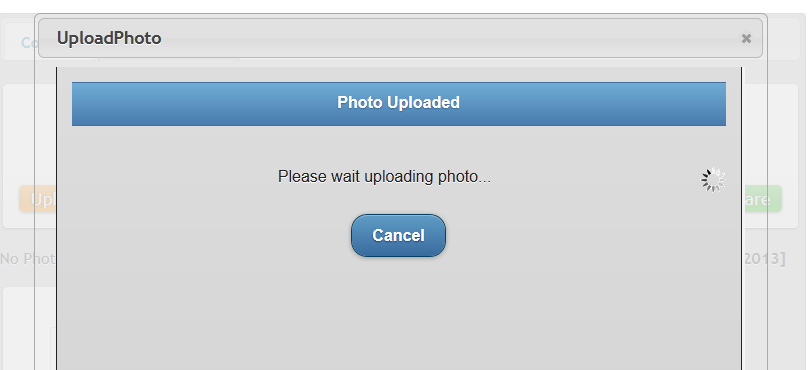 Step# 6:
You can see the preview of uploaded photo, just close the window once the upload is done.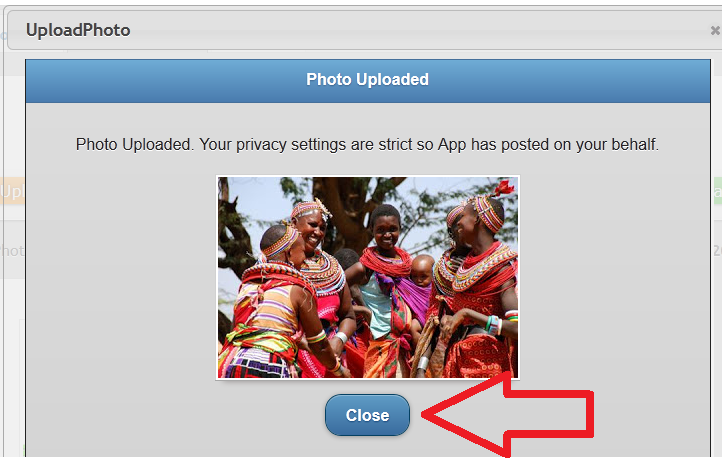 Step# 7:
You can see the uploaded photo in the gallery, simply invite your Facebook friends to vote on your photo by clicking like.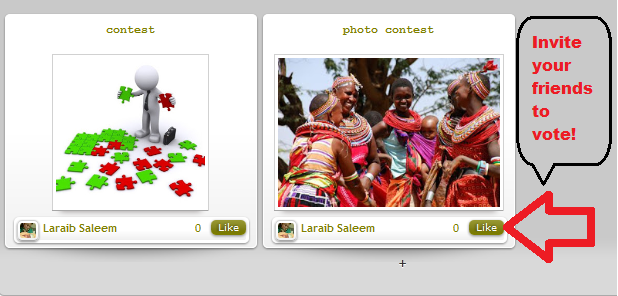 Step# 8:
Each submitted photo is also visible on the Facebook Fan Page wall, therefore your friends can also like your photo by clicking on the Enter or Vote link as shown in the picture below.