The average car is short of a number of things as compare to race option. Though we can not do much to make options factory installed option available in normal car. But we can do something to make it perform near race car in terms of look and even in performance.
Fan Added For Ventilation
The additional fans can be installed in vehicle with the front hood welded a whole. This will help in ventilation inside, making parts breath well. This is specially required when you are traveling at high speed. Remember in race cars many functions comes by default, but to make your car a racer one you need to install something extra. The two fans are added to radiator fab that helps in sucking the air from engine. This cools down engine, giving engine life and helping you perform well.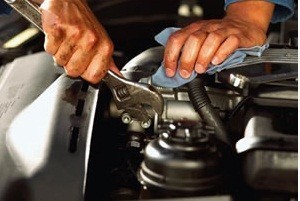 Air Conditioning Pipe As Transcooler
The Transcooler has the basic purpose of cooling the oil down. In race cars it is available at high power but when we talk about an average car, hood planting of pipe can be the best option. A pipe in condenser from air conditioning system of car was used. It was bigger than the weak Transcooler inside, and work well for cooling the oil in the already hot part of car.
The Decoration
You can have Roof Rail installed, by cutting skate board or simply the part from other car. The tomato cane is also used by few enthusiasts, for the noise factor. Aside from this the painting and accessories installation can make it look sports. The body kit including the front, side and rear bumper can make your car aerodynamically efficient with look of sports, followed by front fender and much more.
Get wild with your imagination and make sure that it is your car that is going through changes.