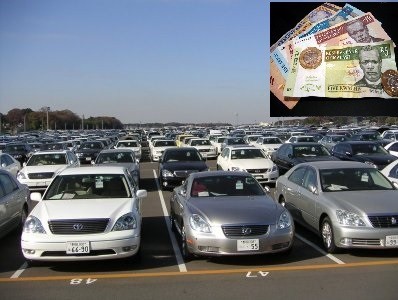 Malawi is a country that is working hard on its infrastructure development. It has even taken help from a number of neighbors especially for the projects of developing road. Whether it is about the completed projects of  Chiperoni road, Mitundu Road, Monkey Bay Road and the Bangula road; or the ongoing projects of Mzimba, Eswazini, Kafukule and Ekwendeni road the spirit to make Malawi a country with strong infrastructure is there.
Hence with the development of roads, the need for cars has multiplied. Being a country with limited resources the brand new cars can be an issue to get, so the boom in online auto exporting has turned into a blessing for them.
It has brought in the following brighter sides:
Economical Price
As because of the increasing competition around, the exporters make sure that they are able to buy cheapest possible option. Being a second hand option, even the seller of cars does not expect high remuneration. Hence the car is sometimes sold at a very low price, even when compared to its book value.
There are big shots that focus on selling quantity as compare to the profit margin, hence they further reduce price making the deal irresistible for Malawi.
Quality Option
Especially in used car from Japan, the quality is always A-class because the inspection is done in most auction houses and scarps are sold at a very nominal price. The good cars even get bid low and are sold as a cheap option. As the government support the new car purchase and dumping of old one, so the average people of Japan sell their quality car for as low as half price then it's worth.
Hence people of Malawi are getting low price and quality option, with the continuous ongoing process of import.