The trend of e-commerce is prevailing in the industry without showing any signs of slowing down in the near future. It has tremendously revolutionized the way we are doing businesses. More specifically, the automobile industry has witnessed substantial changes over the past decade due to a rise in social media and internet. Digital innovation, a surge in globalization and changes in consumer spending habits have catapulted the automobile industry into the midst of the seismic shift. Research and analysis revealed that online marketing in the automobile industry is more efficacious and economical than conventional media.
We being the leading auto-trading company have insights about online marketing and sales with hand-on experience. To us our customers are more than leads and their visit to our website is more than traffic generation. But lets take things SBT way with basics still intact.
Perks Of Having a Website
According to Forbes, Millennials, being the most massive living generation on earth, will make up 40% of the automotive industry by the end of 2020 and they are taking the lead in their technology adoption behavior. SBT Japan has been in business for 25 years and has seen its clientele develop from 0 to 80%. We have seen our customers becoming technology savvy. Irrespective of popular belief Africa has developed into a tech-savvy country and its progress is not much low in comparison to Caribbean, European and Asian countries. They use search engines to connect with the diverse brands available for sales and look for credibility by researching online.
What Makes Website A Lucrative Business Opportunity?
Technology is shrinking the physical distances, and it has made the world a more connected place. Automobile manufacturing brands, as well as used car exporter, are well aware of the fact that digital marketing is equivalent to a ventilator that breathes life into the business. Our company is continuously striving to keep up the pace with digital revolution because we know how to use the magic wand to make the brand inescapable. Our website marketing strategy revolves around below mentioned few important consideration.
Understanding what makes our customers more likely to purchase a car is no longer a mystery to us. Website marketing has made it easy for us to gain an insight into customer interest, their needs, and preferences. Here you can find the stock tailored to the need and preference of individual countries.
Get in touch with us to adopt the list of right choice available at the right time. Our experienced customers are susceptible to spread the word about the company and to create a buzz around in market. We have real-time inspiring testimonials about potential vehicles and end up with informed decisions. Peer recommendation or customer testimonials also carry a lot of weight. 71% of people are more likely to opt for online purchase if reliable sources recommend the product or services.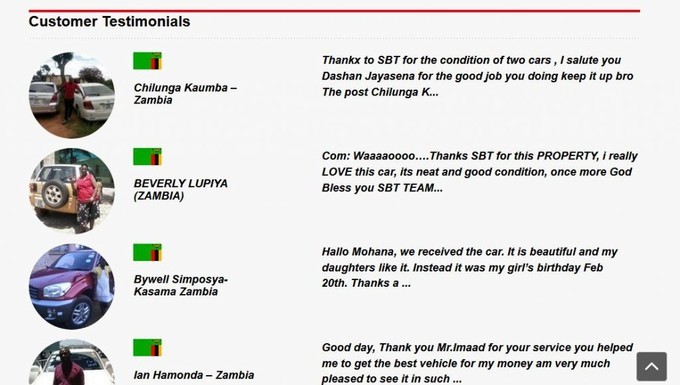 Buyer journey is incomplete without price consideration. The product line available in our stock includes vehicles for all types of customer with different purchasing power. We have auction service available too that makes economical used car a reality. Stock cars are bid on the basis of best deal on daily basis.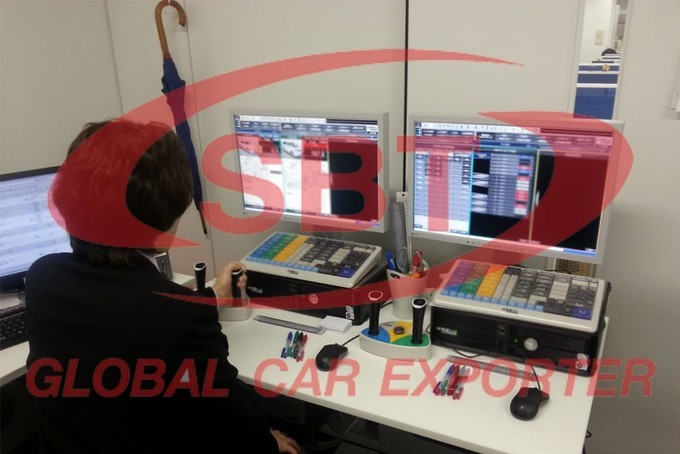 Though the website is a powerful marketing machine, it is critical to building trust among customers. Loyal customers having confidence on the brand will endorse and create a positive word of mouth. Our customer goes over the internet to research vehicles, but having offices in the destination country helps a lot in building trust. We have offices in different countries with native residents as staff, so we understand the local needs quiet well.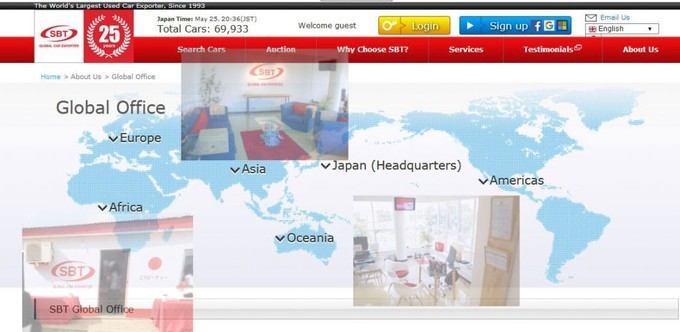 We treat our customers as our family members. Availability of quality cars at affordable price range is our prime concern. We not only sell cars but we build relationship. Other than quality products, exclusive discounts are also offered to customers who purchase repeatedly.
Summing up
The emergence of technology and proliferation of Smartphone has made accessibility easy like never before. So the competition is tough and techniques are ever-changing. Brands not making the foray into the digital world are pushed to the sidelines because they failed to build valuable connections. In past many companies came and go, but SBT Japan remained in business because of continuously facing the challenges from the front and making adjustments. Exporting cars across globe is a passion we breathe and giving the best to our customers is what we believe.