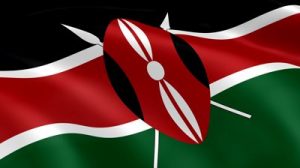 Like numerous countries who bank of heavy importation of vehicles from outside the country, Kenya has chalked out certain rules and regulations that must be rigidly followed when importing cars in the country.
Age Limit
In 2014, vehicles manufactured in 2007 and onwards only will be allowed for importation into Kenya . Vehicles produced before 2007 will not be allowed under any circumstances to enter the country and the regulation is to be stringently followed. Also the difference between the date of manufacture and the date of registration is not to be more than one year.
The Drive
Only Right Hand Drive vehicles shall be allowed for importation in Kenya. Left Hand Drive vehicles will not be allowed to be imported in the country unless they attain special permission inform the government in case of ambulance, special utility etc.
Road Worthiness
All motor vehicles imported to Kenya shall go through the Road Worthiness inspection from JEVIC or QISJ prior to shipment. Upon clearance the entity will issue a certificate allowing it to be processed for shipment. However upon failure to meet the required standards upon inspection the necessary repairs will be made mandatory and reinspection shall proceed.
Transit Duration & Shipping Mechanism
Depending on the services used, usually the transit duration from port to port is 21 days or more. Furthermore numerous shipping methods like Roll on Roll off, containers and others are made available according to the constraints of budget, time and needs of the customer.
Taxation for Importation in Kenya
The taxation figures to be followed while importing in Kenya are:
Import duty is 25% of CIF value.
Excise Duty 20% of (CIF + Imoprt duty value)
VAT is 16% of (CIF + import duty value + Excise Duty value).
Import Duty + Excise Duty + V.A.T will work out to 74% on all vehicles irrespective of engine size.