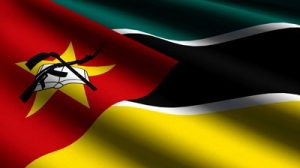 Just like many African countries, Mozambique also imports vehicles from international markets due to the lack of vehicle production in the country itself. However there are certain rules and regulations that are to be stringently followed in order to import vehicles to Mozambique in a legal manner.
Shipping
The importation of vehicles to Mozambique is made possible through the shipment process to the Port of Maputo. The process of shipment is made possible by the exporting party and successfully made possible through the specified port.
Age Restriction
There is no age restriction that is enforced upon importation of vehicles is the country.
Road Worthiness Inspection
All vehicles that are to be imported to Mozambique will be required to go under an Intertek inspection after which they will be assigned MOZ inspection number. The customers needs to submit the valid MOZ number for approval for further process the importation of the vehicle.
Vehicle Clearance in Mozambique
When importing a used vehicle in the country, the tax and duty charges are applied by the government of Mozambique. The payment of these charges is essential for the importation of the vehicle.
Cheat Sheet
Age Restriction:None
RWI Required:Yes (Intertek)