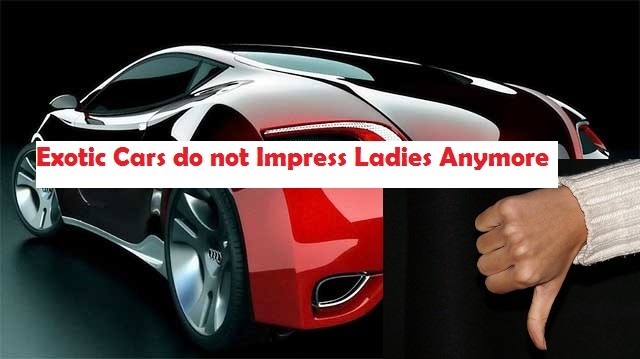 With the season of Auto shows across globe, there has been opportunity for multiple dimension surveys as well. Because of this a large number of researchers gathered in auto shows and conducted survey on the fact that what types of cars make impression on women.
As it is believed that an average woman is attracted to money and the man who has it wins the heart of many of them without doubt. But with changing times the astonishing results have been identified. Now as mindset of women is changing and so is the preference:
Fasts Cars As Show Off
As according to the women around, half of them believe that fast cars are a curse to transportation need. The comfort is at worst in such types of car, as for aerodynamic efficiency the seats are suffocated together in a way that head and leg movement becomes a controversial issue.
Exotic Cars As Insecurity
The exotic cars like limousine; are generally perceived as a symbol of timidity among quarter of the focus group women. According to them such type of cars represents insecurity on part of those owning it. As now one can hire a limousine for an occasion with ease, so whenever they see such type of car, they pass a bad judgment. On the unconscious level women have the feeling that the person hiding some personality defect or uncertainty behind the extravagant vehicle.
Hence practicality in car is winning the game. Make sure that before you try to impress the lady of your life, you analyze your own intention. As today we see comfort superseding luxurym, so why invest alot in car rather than your own self. Confidence in your personality is the latest trend. Trust your self and buy something practical, no matter if it is used car or the brand new one.