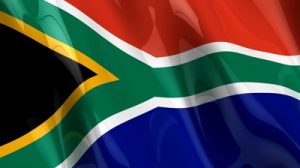 South Africa is the second most strong economy of Africa. Due to such a powerful position the importation of gods within the country has increased. The importation of vehicles in South Africa has experienced a boom over the past years. The country has chalked out guidelines that are to be essentially followed in order to import vehicles in the country.
Age Restriction
Unlike many other countries in Africa, there is no age restriction in South Arica for vehicle import. However there maybe custom duty of 36%  payable on cars less than 20 years old.
Letter of Authority
It is essential for anyone importing vehicles into the country to first and foremost have a letter of authority from the South African Bureau of Standards. The absence of this document will make the process void and will not be processed forward.
Permit For Import
Along with the letter of authority, it is essential that the permit for import from the International Trade Administration Commission of South Africa be attained; the absence of wich will not allow the importation of vehicle.
Eligibility for Importation of Used Vehicles
Immigrants with the permanent residence status issued by the Department of Home Affairs are allowed to import vehicles.
South African residents or national returning to the country
Physically disabled individuals are allowed to imports specially designed vehicles that are suited for their requirements.
40 years or older vehicles are allowed to be imported as Vintage and Collector's vehicles
Race Car drivers can import race cars upon submission of their license of their race car competition.
Duties to be Paid
The duties to be paid vary upon your status in the county as a permanent or resident or immigrant position.
Immigrants are allowed to import one vehicle per family with 14% VAT.
Foreign diplomats are not required to pay duty and are required to show diplomatic certificate.
Temporary residents are required to pay full duties and taxes which will be refunded on departure.