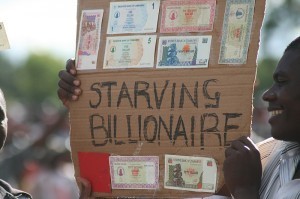 In order to give Zimbabwe's economy a much needed boost and in house exposure, the government has decided to introduce a new procurement policy. The policy states requires buyers to purchase 50 percent local goods mandatory. According to the president Robert Mugabe, the new policy is to be implemented in order to give local producers the opportunity to expands their horizons in business sectors for the country's economic growth.
This procurement policy has not been well received by the majority of the population specially the business gurus who are analyzing the current situation in Zimbabwe critically. With the industry and manufacturing segment on the decline due to downtrodden capitalization, out of date machinery and equipment and absence of potential investors the state of business growth is critically declining. Although the policy is noble yet the unrealistic standards it is aiming to meet are not practical for a country in such situation. Inspite of having Mazda vehicle assembler in Zimbabwe, the government is purchasing foreign vehicles at present. The production of these cars are not being carried out in Zimbabwe thus is not contributing to the country's revenue.
It is to be seen whether the new policy will be implemented successfully in the country where so many hurdles are already present negating the incorporation of locally manufactured goods and the imposition on purchasers to buy them mandatorily.