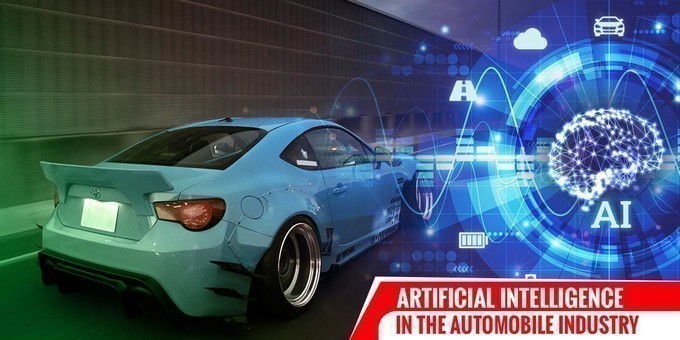 The pursuit of Artificial Intelligence (AI) has traveled numerous spells of technological advancement since its inception in the 1950s. Currently, this sensational topic has generated a new wave of interest in every sector, wide-spreading optimism in the wake of conducting a wide range of activities. One of the major global industry, automotive manufacturers, is now incorporating artificial intelligence in just every aspect of car functioning and making process. The practical application of Artificial Intelligence in automobiles can be seen in working robots or autonomous cars. This system uses machine learning and vision to keep us safe and connected. With the evolving changes and emerging technologies, the world is heading ahead of excellence. Therefore, in near future, we will be enjoying self-driving cars and autonomous vehicles in collaboration with AI.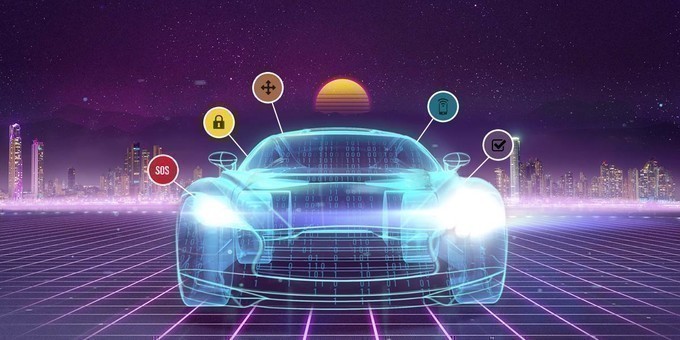 The Basics of Artificial Intelligence (AI)

Artificial Intelligence (AI) is displayed by an artificial entity, which is a system that is generally assumed to be a computer. AI systems are now officially in everyday routine use, especially in the field of economics, engineering, military, and medicine. The dawn of the 21st century has moved the world to an all-new era of intelligent machines. These machines are capable of doing anything that a normal human can do. This system is powerful and less prone to errors. It is fast and responsive in doing tasks. It can think, recognize processes and make clear decisions based on data they retrieve from its surroundings. Speech recognition, biometric system, and face recognition are the most prominent examples of AI. In short, Artificial Intelligence has revolutionized the world, replacing humans in repetitive and complex tasks.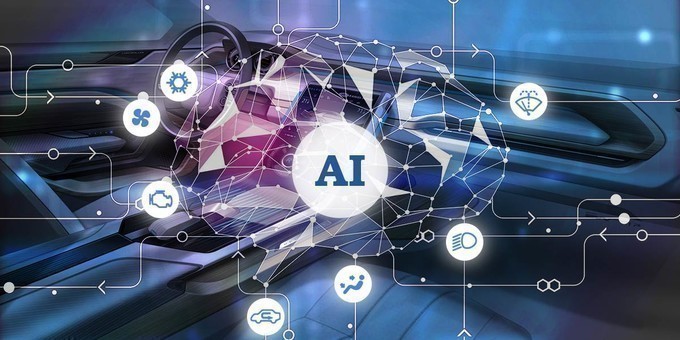 Effective Manipulation in the Automobiles
The automobile industry also employs emerging technology to support human actions. However, when it comes to driving, Artificial Intelligence (AI) has plenty of things to offer. It is envisaged that connected vehicles and futuristic automobiles will rely on AI systems. We can witness the successful implementations of AI in the following disciplines:
Self Driving Cars
Modern-day vehicles offer everything on the drive. Incorporating cars with artificial intelligence brings up new tastes to the buds. The smart system allows vehicles to learn and adapt to the conditions, required for driving. The self-driving cars are susceptive to their environment and move safely with no or little human input. Moreover, it is a computer-controlled vehicle that combines software and sensors to navigate /manipulate the vehicle in a highly effective manner.
Driving Assistance
The driving assistance technology has received mainstream attention in recent years. The integration of the assistance package in the automobiles is the symbolic representation of Artificial Intelligence. Automotive giants like Mercedes-Benz, BMW, Toyota, Honda and many other brands have added advanced technical features to make driving experience more enthusiastic. Cross-traffic detectors, emergency braking, and blind-spot monitoring are the prominent features that assist throughout the drive.
Telematics
Telematics is another vital achievement for Artificial Intelligence (AI). This technology is helping to reshape the future of connected cars. It improves the efficiency and safety of transportation, providing excellent advantages for commercial vehicles. Google Maps is a true example that utilizes a combination of Telematics data to provide users with map traffic within a short time. Although, V2x connectivity is also available in some modern vehicles to ensure connectivity of vehicles to any IoT devices. However, with such ongoing demand, the global vehicle telematics market is going to hit $98 billion by 2026.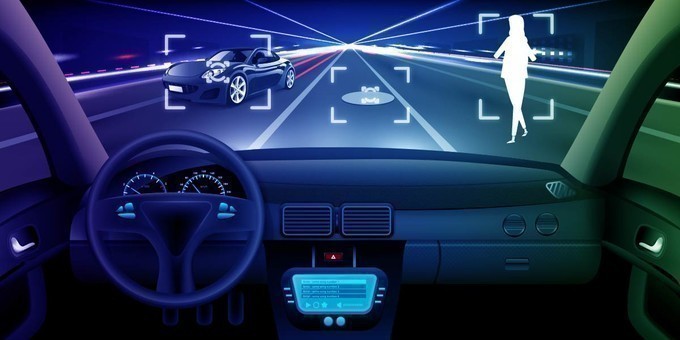 A Step Forward to AI
Automobile Industry is heading towards turning vehicles into more than mainstream transportation. Just like a Smartphone, the vehicles will be running as connected devices. No sooner, Mercedes-Benz has unveiled the all-new Mercedes-Benz User Experience (MBUX). It aims to make the system easily accessible to users. The package includes a touchscreen, touchpad, and natural speech interaction as standard. However, with the help of machine learning and artificial intelligence, the MBUX pack is capable enough to predict drivers' wishes. Earlier in 2017, Volvo and Google also joined hands on the development of an Android-based next-generation infotainment system.  Human-machine interface moves go way beyond screens. As we are still years away from a fully autonomous vehicle, these interfaces will help out to monitor drivers' behavior.
Future Market
The technological advancements and potential of Artificial Intelligence are expanding day by day. The execution of the 5G network along with LIDAR sensors and improved cameras is all set to get us closer to autonomous driving. Uber, Tesla, Toyota, and Waymo have already introduced autonomous test vehicles. Therefore, AI solutions and Machine Learning are being imposed in the automotive sector each year, taking us a way forward to a driverless future and reshaping our lives.