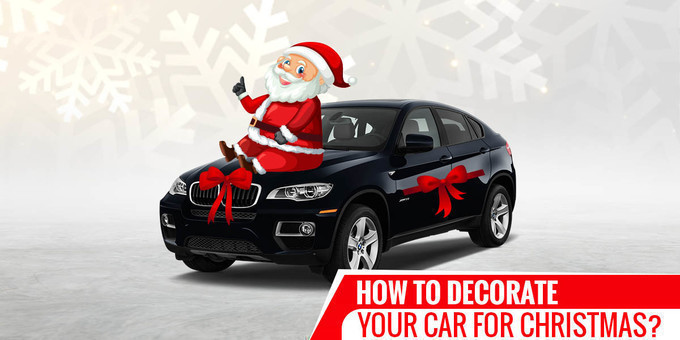 When you are getting ready for the most important event of the year, you cannot ignore your perfect road companion. Yes, Christmas is nearing us, with the preparation in its full swings. Among Christmas trees, Christmas lights, garlands, wreath, and decorated Christmas gifts, there must be a decorated car for Christmas. It is the right time of the year to retreat your motoring spirit by jazzing up your car and enjoy the blessings of this holy festival.
Prepare Your Car for Christmas
Here are few easy and incredible ways that can help you to transform the ordinary clad of your car to the magnificent and appealing monster-like appearance. Read out the full story to prepare your car for Christmas:
Rudolph Reindeer Nose and Antlers
Rudolf's nose and antlers would be a great way to head start your preparation. Visit the auto parts store or online sites to have a reindeer costume for your car. These antlers are easy to install and exclusively designed to fit all vehicles makes and models. The smart integration of two antlers and one red nose would give your car reindeer and Rudolph like unique and attractive appearance.

Place a Pair of Lights
Christmas is a great time of the year to bring a touch of festive cheers to roads.  Lights on the Christmas trees, light in your house and lights on roads to enlighten your Christmas memories. If the decoration lights are everywhere, then, why they are not in your car? Make your long drives and small errands more enjoyable and place a set of shiny Christmas lights on your cars. Just make sure that that they are secure and make your ride well.

Decorate With Wreath and Garlands
This classic and subtle decoration would spruce up the face of your vehicle. Deck your car with a wreath or some garlands and Red Ribbons. Attach these beautiful ornaments with zip ties or wire to make it look more appealing and impressive than ever before.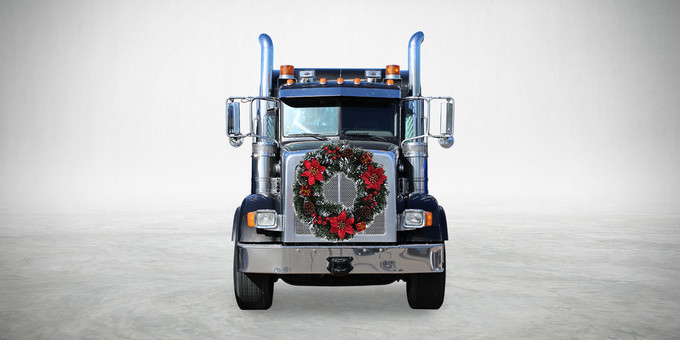 Decorate With Snowflakes
There is a close connection between the snow and Christmas. The white Christmas phenomenon is very common in several parts of the western world where December is the snowy season of the year. Let's take washable white auto paint pens and use them to draw snowmen or snowflakes on your car. The outward visibility of your car will add fuel to fire by giving festivity vibes for the white Christmas.
All you need is a car covered with snow and spirit to enjoy the festive season.

Verdict
Decorating vehicles around the holiday season is a great idea to enjoy the Christmas festival in its full bloom. The above-mentioned decoration ideas will help you to deck your car. Let's give a try to these methods and add holiday fun while driving down the lanes.