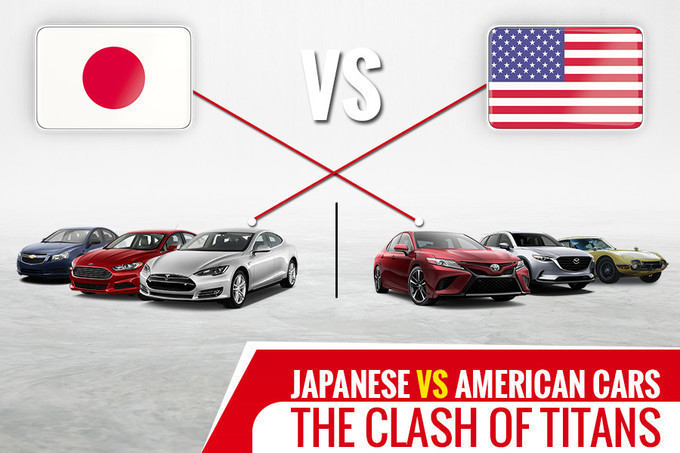 We all are human beings, distinct by default, believe it or not, but differences define beauty.
Have you ever thought about why some cars are different from the others? Why Japanese cars are more preferable than any other car providers around the globe? Probably the answer is "because the differences defining beauty" or maybe because of something else! "Japanese vs American Cars" is the analysis to know the possible differences between two giant auto manufacturing industries. This article will compare the key selling strengths of Japanese and American car manufacturing brands, their manufacturing process and evolution that took place since inception. It would probably end up helping you to know the winning strengths of auto manufacturers with respect to country.
Descendent of Dominance
Although cars are built to perform an identical job, that is mobility, but, they are different in terms of style, safety, and performance and attractive to the onlookers as per their interests and preferences. We share a common belief that car from different brands, making an instant hit in the market at least, has some unique characteristics.
Debunk the Quality Myth
Best Japanese car brands are enjoying a reputation as the long-time winner in quality, reliability, and longevity. You might have observed the Japanese made Toyota Camry is still commonly sighted vehicle on roads, even the one that have purchased 20 years back. Whereas, American brands are emphasized on the technical part rather than visual appearance.
Japanese brands built a strong reputation for building cars that are reliable than competitors. Japanese car brands like Toyota and Honda are taking the lead in terms of quality and reliability. According to a report released in 2015 by IQS, Infinity is the highest-ranked Japanese auto brand. Almost, four out of 10 Japanese brands ranked above the industry average for quality. The same report ranked 5 American car brands (Ford, Buick, Chevrolet Lincoln Ram, and Chevrolet) high in terms of quality. It means recently American brands are moving towards improvement in term of durability and quality.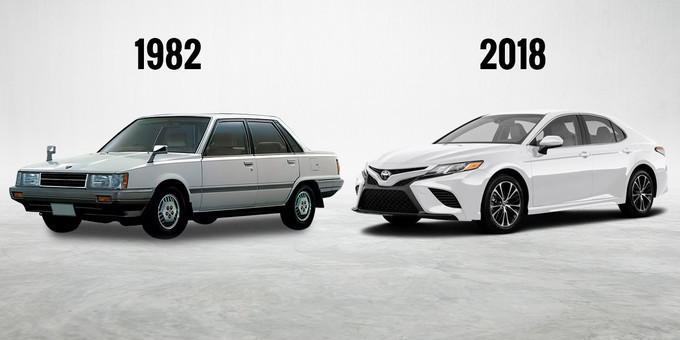 Feel Liberated Inside the Case
American brands Ford, Chrysler, GM (General Motors) in many cases offer a good value for money in terms of features and functionalities. But they lag in terms of innovation. However recent popularization of American Muscle is offering more options for domestic car enthusiasts. Toyota 2000GT, an iconic creature, a handful of fun to drive functionalities in Honda600, NSX, mid-engine Ferrari competitor and beautifully designed Accord in your garage are few models illustrating the enthralling and exciting designed details of Japanese cars.
Budget Friendliness
Affordability or price economy of Japanese cars is the only arena allowing other players to give buyers more bangs for their proverbial bucks. After the oil crisis in 1973, the Japanese started the production of small and more fuel-efficient engines that gave them an edge over global competitors. Cost of repair is another price consideration because American cars are relatively less pricy than Japanese cars as they require less maintenance.
Efficient Mobility
American auto manufacturers found it hard to keep up with efficiency trends. Whereas, Japanese cars manufactured through compliance with high fuel efficiency standards are surpassing the competition. Japanese cars are decisively termed as cheap econoboxes. Honda Accord Hybrid, Mazda CX-9, and the Infiniti Q50 are three notable Japanese players offering the ideal balance between horsepower, torque, and fuel economy along with several technology upgrades. Awesome new entries are on the horizon, but it is loud and clear since inception, that Japanese cars are more fun to ride, efficient and budget-friendly alternates.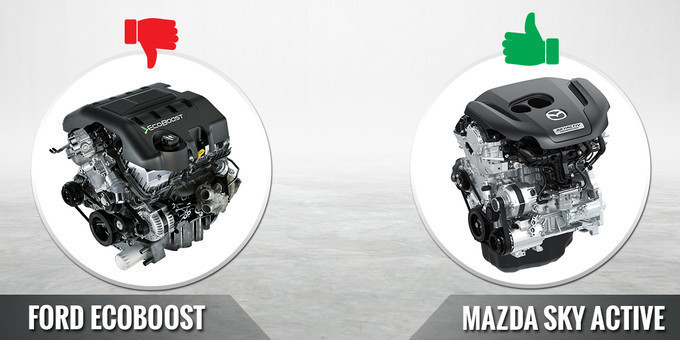 High-End Technology
Japanese car manufacturing brands always preferred to embrace change. Outstanding innovation and versatility are the key selling strengths of Japanese car brands. Mazda CX-9 raised the SUV game up. It is gaining credit for the conectivity , capability and an affordability under the flagship. Moreover, the world is taking hues for Hybrid and EVs from Japan. Honda and Toyota are the first brands that introduced Hybrid cars in the US market in the late 1990s. Put un-certainties aside, technical and mechanical advances in Japanese cars are painting a very bright picture.
Verdict
Regardless of the fact that, which country is manufacturing better than the other. The real comparison is not necessarily Japanese vs American. Rather, it revolves around which brand is appealing to you? And as car enthusiast what you are looking for.
Hence, Japanese car manufacturing brands are real menace for the global manufacturers. As they are posing some real challenges that competitiors have to confront.