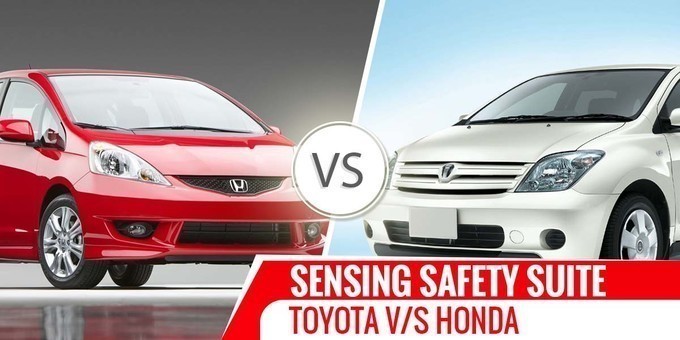 The Japanese automotive giants Toyota and Honda have stayed at the vanguard of the car market in every decade.  Whether, it is the battle of models or advanced safety suite, both rivals have manipulated their strong appeal within their loyal customers. Toyota and Honda employ helpful yet extraordinary safety technologies to save you from unexpected crashes. Both of the brands have earned above-average scores for safety. Toyota Safety Sense and Honda Sensing Suite are standard on many flagship vehicles respectively. These packages contain an array of high-tech safety features. Consequently, it inspires the confidence and satisfaction of the customer on the brand. Furthermore, the purchase decision depends upon you to opt for what suits best.
Unmasking Toyota Safety Suite (Sense)
Toyota Safety Sense is a comprehensive safety suite, comprising of advanced safety features to keep you in haven behind the wheel. This suite majorly tackles the most common road mishaps, including night accidents, frontal collisions, and accidental lane departure. However, it comes in three different packages TSS-C, TSS-P, and all-new TSS-2.0. All three packages include the highly-demanded features, which are responsible for your security. Below are the revealed details of the Toyota Safety Sense: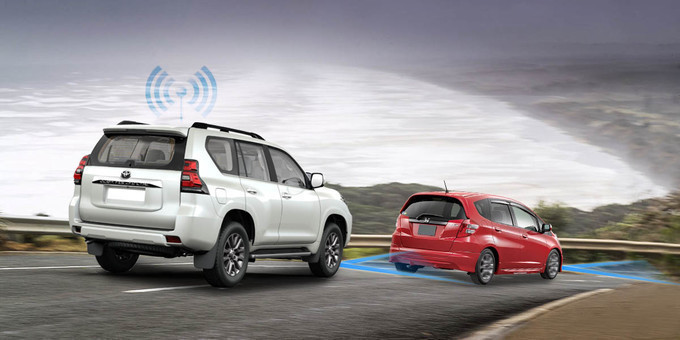 Toyota Safety Sense C
Toyota Safety Sense C is the basic package which you are going to find out in almost all newer models of Toyota. It enshrouds the fundamentals offering with a pre-collision system, lane departure alert, and automatic headlights. The pre collision system helps to reduce the risk of frontal collisions by alerting drivers of approaching crashes with vehicles ahead. It uses automatic braking in Toyota vehicles, enabling avoidance from the crash.
Similarly, automatic headlights turn the lights on, as the sensor in the instrument panel senses dark conditions. Moreover, lane departure alert is a system intended to notify the driver when the vehicle instigates to move out of its lane.
Toyota Safety Sense P
Toyota Safety Sense P comes standard with the items found in the C package. However, this safety suite adds some improvement to the range. The lane departure alert system incorporates steering assist, while the pre-collision system comes with pedestrian detector. It also adds dynamic radar cruise control to its band.
Toyota Safety Sense 2.0
Toyota Safety Sense 2.0 is the hottest addition in Toyota's spectrum. This system was first introduced in the Corolla Hatchback. It comes standard with all the features that are available in C and P packaging. Besides, this package adds new features like Road Sign Assist and Lane Tracing Assist.

Attributes of Honda Sensing
Honda Sensing is a remarkable safety suite that includes widespread features, ultimately reaping the benefits to the consumers. This package offers long list including Road Departure Mitigation System, Adaptive Cruise Control Traffic Sign Recognition Lane Keeping Assist System and Mitigation Braking System. Besides, the Honda Sensing suite tenders some lovable additional features like Lane Watch, Lane Keeping Assist System, Cross traffic monitor and Blind Spot Information system. Nevertheless, it does not provide safety package as standard on all models. But on the expensive trims, you will adorably sense the punch of suite.
Parallel Offerings
Despite the difference in packaging, both brands  share similar safety features. On various models, you will be getting entertained the whole time you spend on the roads. The tendency of being opulent and reliable is almost matchless by any other brand. The common safety features include Lane Departure Warning that emits a helpful notification in the case of drifting. Forward Collision Warning warns you in the event of a collision, as it automatically engages the brakes. However, adaptive cruise control is another important item that helps to maintain space between the vehicles ahead of you. Hence, these features are primarily available across many models of Toyota and Honda.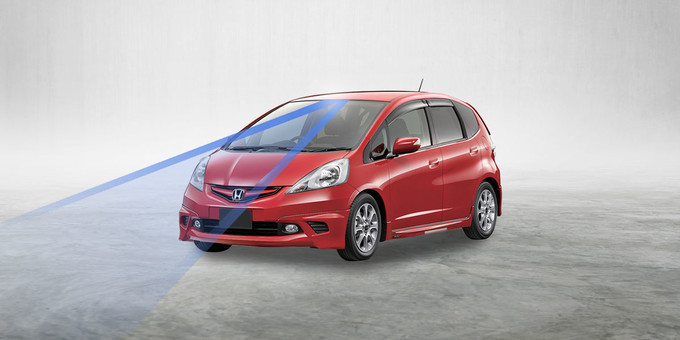 Some Latest Models to Check Out With Safety Suite
Honda
Honda CR-V ( EX, EX-L and Touring trim), Honda Odyssey ( EX, EX-L, Touring, and Elite), Honda Ridge-line (RTL-E and Black Edition), Honda Civic , and Honda Pilot (Touring and Elite)
Toyota
2018 Toyota Prius, Toyota Yaris 2019, Toyota Corolla 2019, 2019 Toyota Corolla Hatchback,Toyota Avalon, Toyota Tacoma, and Toyota Sienna