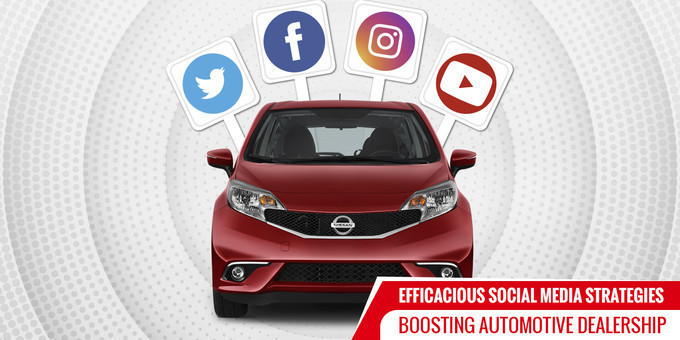 The contemporary world is all about the notions of social media. It has now become the perfect place to consume content on a daily basis. Not only does it include entertaining stuff, but this platform has naturally taken note to boost your product marketing to the next level. Similarly, automotive social media strategies are adequately effective to overshadow old-traditioned marketing tactics. The social media platforms purport to impose tools to encourage the easy advocating of vehicles, and as a result, build up more audiences. This platform particularly does not support the idea of driving profits, but instead, it aims to ease the consumer's journey with some unambiguous and standout tactics.
Customer Engagement
Customer engagement is one of the most prolific social media strategies for boosting automotive sales. In this course, dealerships get mostly involved while helping out customers around. It is factual that nowadays people are highly dedicated to mainstream social media. This is what we call community engagement in formal terms. Different people of various sectors engage themselves regularly, following up on event posts with photos, summaries, and videos. The interest of customers reveals with the follow-ups on the posts, ultimately capturing the entire market of enthusiasts within and outside the band. In short, it works as a pioneering idea for car dealerships.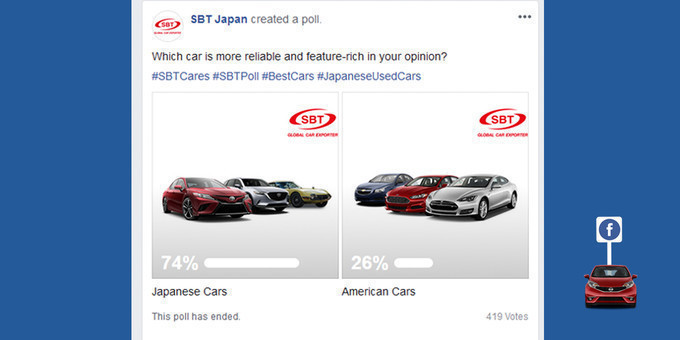 Reputed Social Media Platforms
Social Media is entirely a new world that always pins you inside its circle. With the increasing globalization of the world economy, social media has become a powerful arm for worldwide businesses. For an effective car marketing strategy, the consistency of applying different social media strategies is a key tool for car dealerships. You can use the number of social media accounts to post your best social content, projecting a better image of your enterprise. Above all, social proof and digital word of mouth will ultimately empower your marketing and contribute more in your favor.
Facebook Pages
Facebook, a trendy social media network started its operation in the early phase of the 21st century. Subsequently, it initiated revitalizing the traditional ways of communication either business or personal.
Generally, it is a platform for people to share their experiences and gets first-hand information about the daily activities of the concerned person. However, Facebook has now been groomed up into an arena for businesses to publicize themselves through interaction with customers and self-promotion. Apart from interaction with your known ones, now you can display the cars in your Facebook store via your official dealership account. In this way, it will keep your customers in touch, enlarge your brand identity and widen your appeal.
Mesmerizing Insta Posts
Instagram is definitely all about attracting the market through visuals. Ranging from filters to tagging to stories, the whole setup enables people to share pictures and videos of their own choice. It is among the interesting and effective social media strategies that instantly draw the eyes of the customer toward your car business. The posts of renowned dealers present stunning and gregarious visuals to their consumers. The mesmerizing pictures with heart-winning captions will surely trap you if you are a true car lover. Thus, Insta allows you to brand your product offering in a well-calibrated manner.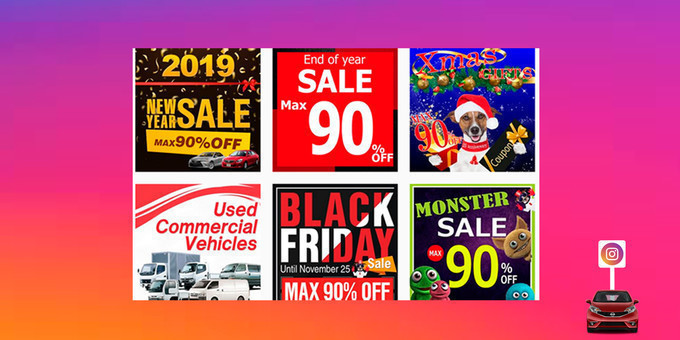 Seasonal Posts
Seasonal posts function as a social knot between customers and service providers. It is one of the attention-seeking social media strategies. The momentary nature of the seasonal posts advances your brand approach with new promotions and packages. In the eves of New Year, Easter and Christmas, people search for valuable items to gift to their loved ones. As per the occasion, many automotive dealers offer a lucrative deal that might find to be useful for everyday scrollers. Hence, this strategy is the best way to capitalize on your business on social media.
Highlighting Customer Views On Product
Words of mouth are often an authentic and convincing source when it comes to social media marketing. Customers' satisfaction records manipulate the car purchase decision which also helps other buyers to acknowledge your services. The dealerships have worked hard to bring this influential option into social media. It mainly highlights the reviews and opinions of customers on the brand's services. One can show the dedication and loyalty of the customers to the dealership through testimonials on the official website.
Social media is vast and deep that tries to connect you in the most effective way. It is an appropriate channel to sky-rocket your dealership including a car marketing campaign. In a nutshell, it is a modern-day nuke in digital marketing that drives most of the traffic on your website via different social media strategies.