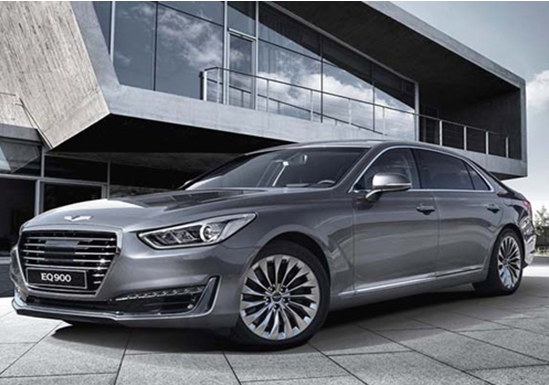 In the era of notorious, luxurious, and deluxe, Hyundai brand unveiled the innovative Genesis G90 during the Detroit auto show, held previous week. Genesis G90 is the initial luxury-based vehicle shaped by Hyundai to compete the Lexus by Toyota and Acura from Honda. The Dimension of G90 reflects the Mercedes S-Class procuring the exterior; looks conventional, magisterial, and lure.
Genesis G90 – A Review
Chung Mong-koo 77 year-old Chairman of Hyundai along with his son Vice President Chung Eul-sun reached to Detroit and in person introduced the Flagship of Genesis G90 Sedan. Chung Eul-sun further added that, "We have divulged something which is categorical commitment to luxury, lavishness and opulence."
Genesis G90 manifested an abrupt contradiction to Aura; Honda Motor Co. that even after 30 years of familiarity, experience and forth success; still struggling to keep a prolonged position. Chung Eul-sun has assembled all the talented and brilliant technical designers to deliver such a blend of artistic and luxurious automobile. This Technological inception furnished by illustrious designers includes Peter Schreyar from Audi 2006, Luc Donckerwolke of Bentley and Christopher Chapman of BMW.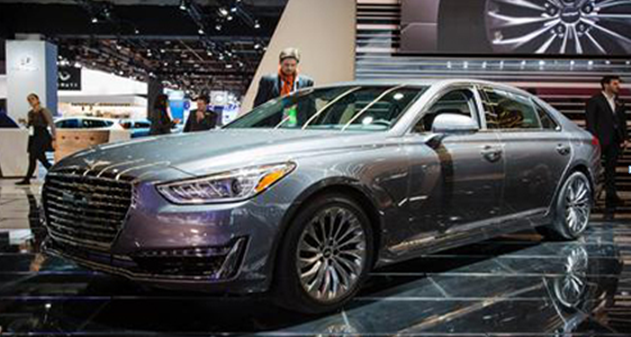 Maintaining a performance check is equally of the essence therefore, the Hyundai in 2015 appointed the head of BMW's performance division, Mr. Albert Biermann. The Company additionally, associate Manfred Fitzgerald, director of design & brand at Lamborghini as the Genesis Brand Chief.
Specification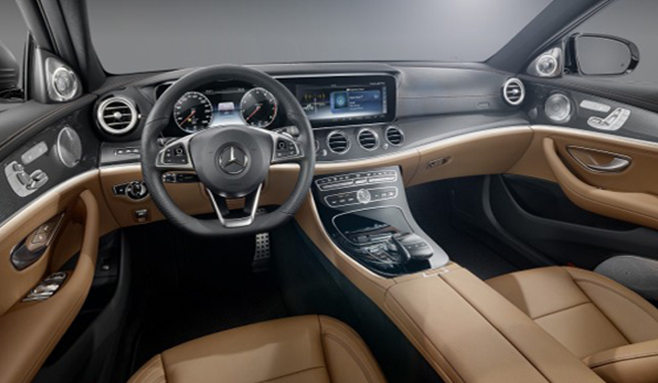 Genesis G90 has given a perfect classical interior resonant with swish leather and indulgence counting a 22-way adjustable driver's seat. Car possess Lexicon audio and VIP 14-way adjustable close to seats. Genesis G90 holds standard engine of 311-hp V-6, 356-hp V-6 and also the optional engine of 420-hp V-8. G90 luxury car is no longer a Hyundai or an Equus – it's an entirely modern and high technological-wheels sedan.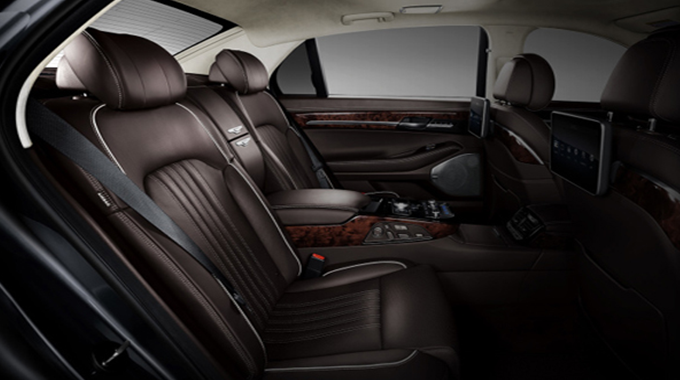 Genesis G90 Performance
As far as the performance is concerned Genesis G90 will be comparably more compelling and convincing hardware piece, which plump up the industry  globally. The high performance comes from the power six-cylinder engine – a new twin turbocharged with direct injection and utmost 365 power horse and 376 pound-feet torque when operated on premium gas.
The other factor that count towards supreme performance is the standard configuration of rear-wheel drive. G90 composed of Hyundai's all-wheel drive system that transform the normal Genesis to Sport drive train calibrations. Moreover, it includes a superior adaptive set of Control entitled Intelligent Drive mode, which enable the person to easily steer, configure, stable control the powertrain responses by different modes.
Genesis G90 Interior
An entirely committed team pooled to work dedicatedly on this specific Genesis vehicle, which turn out to be a Vision G concept with unique design – focusing more towards leisure and comfort. Genesis G90 has more modish, elegant, and eloquent peek than the former pastiche look worn by the Equus. A tall grille's trapezoidal frame at the front end, the highlighted LED, winged badge made G90 Sedan a decisive profile with formal roofline.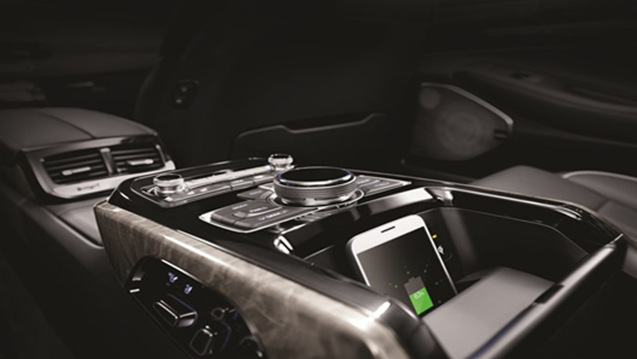 The control of Genesis G90 locate in discrete zone including the climate control switches, a transmission shift lever, and assuage section for control knob to manage the hand gesture input.
Hyundai Going to be International Luxury Player
According to the Chairman and Vice President, the main concept behind introducing the Genesis G90 is to develop and acknowledge the Hyundai brand as a "Global Luxury Player" in Automobile industry. The team is highly motivated and positive to launch 5 more equivalent Genesis models with additional technological proficiencies in upcoming 5 years. Most probably along with G80 and G90, Hyundai is confident to tap the market by including large SUV and combine variants.
Since, Hyundai will significantly rejuvenate its flagship, the Genesis G90 Sedan become the plausible rival for tough automobile brands including Audi-A8, Mercedes S-Class, and BMW 7-series noticing the Cadillac CT6 and forthcoming Lincoln Continental.