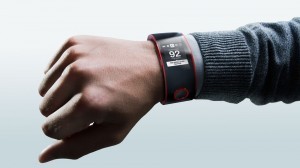 This is an era or technology and especially an era or wearable devices. Major technology companies are going crazy over the wearable devices. Some are releasing bands some are releasing glasses and for having a best and complete experience, developer community is working very hard to bring new and innovative applications.
Today we will not talk about cars but we will talk about wearable manufactured to enhance the performance of the cars. You must be thinking that we are taking about smart phones or some mobile or dashboard application but we are not.
We are talking about a smart watch, not an ordinary smart watch that only connects with your phone but with your car as well. The smart watch not only tracks yours but your car's health as well.
Recently a prestigious Japanese automobile company called "Nissan" has just showcased it Nismo watch that will be able to give you your car data like your car fuel levels, car temperatures or even your lap records. When it comes to personal tracking then this amazing Nissan smart watch will be able to track driver's heart rate and will sync it to the cloud. Along with it the watch will also be connected with you Smartphone as well.
This amazing piece of technology is manufactured in Nissan Nismo labs that Nissan launched recently.
We are hopeful that other car manufacturers will follow the Nissan footsteps and will build amazing wearable gadgets for drivers to improve their on track performance.
Take a look of Nissan Nismo smartwatch below.