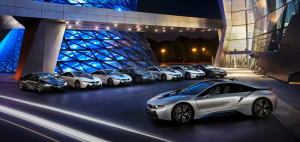 When we talk German automobile engineering then one thing comes up in our mind and that is combination of performance and luxury. We have some prestigious names in German automobile engineering but the name that fits it this philosophy is BMW.
Recently BMW has introduced its hybrid lineup of car called "I" that consists on i8 and i3, sedan and coupe respectively.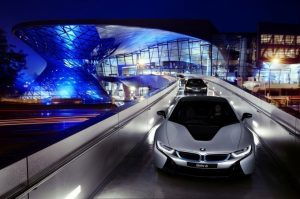 BMW i8 is a sports sedan offered by BMW. If you this beautiful engineering piece then one thing comes up in your mind and that will be "WOW" It's totally futuristic car design with a feel of German legacy.
The engine of BMW i8 is 3 liter hybrid engine best for urban, long distance and sports driving at the same time without giving weight to your pocket.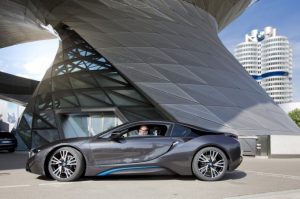 You can charge i8 at a comfort at your home where company offers fitting of wall mounted charger at your place. On one full charge you can drive 30 to 80 km with the hybrid engine easily.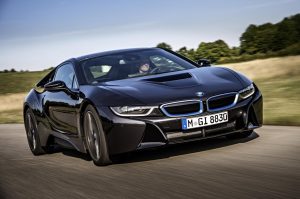 Design of the BMW i8 is one of its kinds. It looks quite futuristic. The whole car is made up of Aluminum and carbon fiber that helps the car still light weight. I8 also offer scissor doors that with a handle less design and you can park any standard parking space without the worry of opening doors.
The interior of the car is also very convincing that enable you to think driving an ultimate machine or spaceship. It offers beautifully crafted leather seats and dashboard with excellent control panel.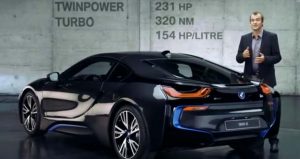 Connectivity if the car is instant as well. You can connect your car with a phone to see its charging status and other additional updates as well. You can lock/ unlock your car remotely and also adjust climate control as well.
BMW i8 also offers BMW connected drive as well which consist of BMW apps like maps, office and traffic application and online web search as well.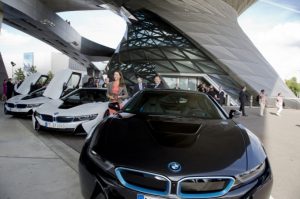 If we say the future of automobile brought to you by BMW then we will not be wrong!
Update: The 1st BMW i8 has been delivered today to its first customer by the company's Sales and Marketing Head Roland Kruger and Head of production EV at Dr. Helmut Schramm at plant leipzig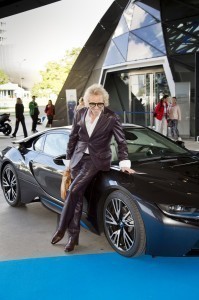 The commercial deliveries of BMW i8 will be started from 2nd half of June 2014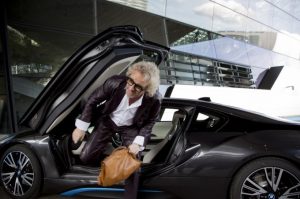 We hope the proud owners of all new BMW i8 will rejoice after hearing this amazing news. 🙂