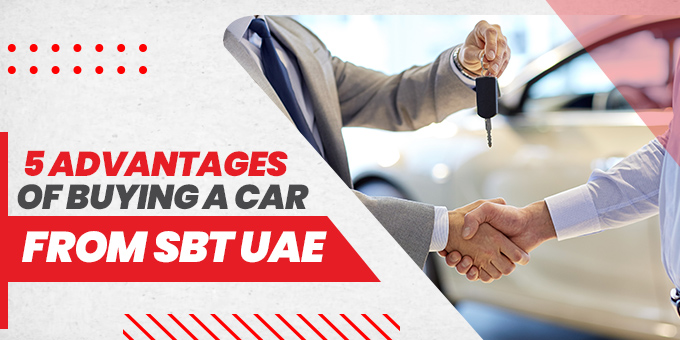 Buying a car, especially in this economy, is quite difficult. The market is full of options for new and used cars in different categories. From SUVs to sports vehicles and others, if you want to buy a car in UAE, you need to have market knowledge.
When it comes to purchasing a car, there are several places where you can find a car for sale in UAE. Among these options, SBT UAE stands out as a reputable and trusted platform for buying cars. The company offers several advantages that make it an excellent choice for individuals looking to buy a car.
Let's take a look at the competitive edge and advantages of buying a car from SBT UAE and how the company makes it easier to buy a used car in the UAE.
1. Rust Treatment Services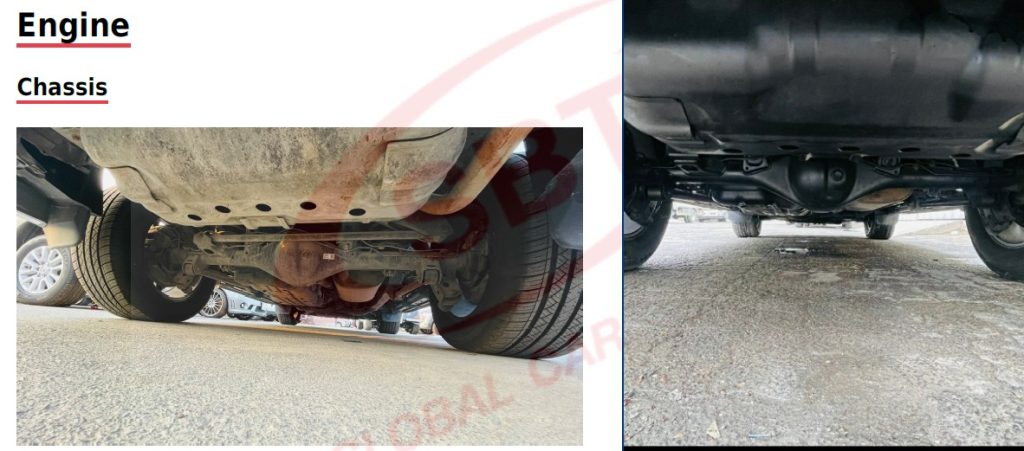 SBT UAE prioritizes customer care and facilitates clients in every way possible. One of the top reasons to buy a car in UAE from them is that the company offers rust treatment services to its customers. This service is available if you purchase your vehicle from us.
Rust formation can destroy your vehicle over time and reduce its lifespan. SBT UAE offers rust treatment services that include specialized coatings and treatments that prevent the formation of rust on vehicle parts. It's one of the most valuable services offered by the company
2. Wide Range of Functional Vehicles

SBT UAE has a huge selection of new and used cars, including many different brands, models, and years. Whether you are searching for a luxury sedan, a rugged SUV, or an economical hatchback, the company has a diverse selection to meet your preferences and needs.
On the website, you can easily find cars like Toyota Prado, Toyota Land Cruiser, and Toyota RAV4, among others. The company prides itself on its extensive vehicle inventory that caters to different consumer needs.
As a consumer, you can find the perfect vehicle that aligns with your budget and lifestyle. Moreover, SBT UAE ensures that all their vehicles undergo a rigorous inspection process.
3. Transparent Vehicle History and Condition

When buying a used car in UAE, having access to comprehensive vehicle history and condition reports is essential. Therefore SBT UAE provides detailed reports for each vehicle in its inventory as the company understands its implications.
These reports include crucial information such as the car's mileage, accident history, service records, and ownership details. By reviewing these reports, buyers can make informed decisions about the condition and reliability of the car they are interested in.
Due to SBT UAE's adherence to openness, purchasers can fully comprehend the history of the car. Additionally, it enables customers to buy with confidence and reduces any possible hazards related to purchasing a used automobile.
4. Exceptional Customer Service and Support

SBT UAE takes pride in providing outstanding assistance and customer care during the car-buying process. Their team of experience professionals is dedicate to assisting buyers at every step, from browsing the inventory to completing the purchase.
Whether you have questions about a specific vehicle, need guidance on the financing process, or require assistance with documentation, SBT UAE knowledgeable staff is readily available to provide personalized support and address any concerns. Their commitment to customer satisfaction sets them apart and ensures a smooth and enjoyable car-buying experience.
5. Efficient and Secure Import Process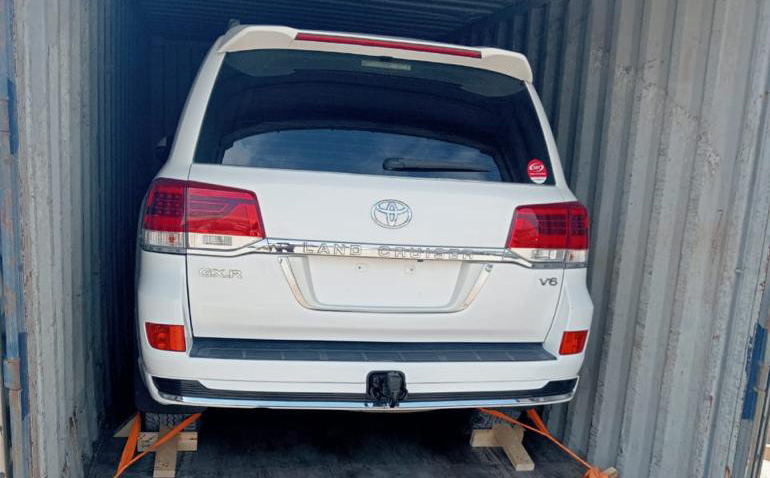 Another notable advantage of buying a car from SBT UAE is their efficient and secure import process. SBT UAE has expertise in importing vehicles from various countries, ensuring that the import process is seamless and hassle-free for buyers.
Whether you are looking for car import to Goma, Lubumbashi, or Ghana, the company can swiftly handle the complete process to deliver the car to you in time.
This streamlined import process saves buyers valuable time and eliminates the complexities often associated with importing cars independently.
If you want to import a car from the UAE to Ghana, we have a simple procedure that you can read about in our blog "How to Import a Car in Ghana from the UAE." It will make it easier for you to understand the procedure.
About the UAE Used Car Market
The UAE used car market outlook is positive. The demand for used cars in the UAE remains strong due to various factors such as affordability, a wide range of options, and a preference for luxury vehicles.
The used car market in the United Arab Emirates (UAE) has been experiencing significant growth and is expected to continue its positive outlook in the coming years. Several factors contribute to the thriving UAE used car market:
Competitive Pricing: Used cars generally offer more competitive pricing compared to new vehicles, attracting price-conscious buyers. With a wide range of models and brands available in the used car market, buyers have the flexibility to find the best deal within their budget.
Summing it Up
There are several advantages to buying a car from SBT UAE. The organization offers a large selection of practical cars. They also provide accurate vehicle history records and affordable prices, making them a trustworthy option for automobile purchasers. The outstanding assistance and customer service offered by their devoted crew further improves the whole experience.
You may feel at ease if you decide to buy an automobile from SBT UAE whether you are looking for car import to Lubumbashi, Goma, or Ghana.. You know that you are dealing with a reputable platform that prioritizes transparency, and customer satisfaction. SBT UAE is dedicate to providing a wide variety of vehicles that meet the needs of modern consumers. Moreover, their competitive price point sets them apart. The business assists its clients in choosing the ideal car for their unique needs.
Throughout your car-buying journey, the exceptional customer service and support provided by SBT UAE's experienced team will guide you. They can address any queries or worries you may have. Additionally, they work hard to provide a personalized experience that goes above and beyond your expectations and guarantees your happiness.